10 Common Mistakes To Avoid in Your SMS Marketing Strategy

By
Nada Gad
·
5 minute read
SMS marketing involves the usage of text messages as a marketing tool to increase sales, build brand awareness, and send promotions.
Even though SMS marketing may sound simple, it actually needs lots of work to ensure it is done perfectly. This will ensure the creation of a good-performing SMS marketing strategy with the desired results.
By looking around at the text messages received by customers, it will be evident that there are some mistakes that online businesses fall into that need to be avoided. These mistakes hinder achieving the goals and objectives of your SMS marketing campaigns.
Accordingly, we will take you through 10 of the most common mistakes to avoid in your SMS marketing campaigns.
Mistakes To Avoid In Your SMS Marketing Strategies
Not Providing A Clear Opt-out Option
1- Not Asking For Customer's Permission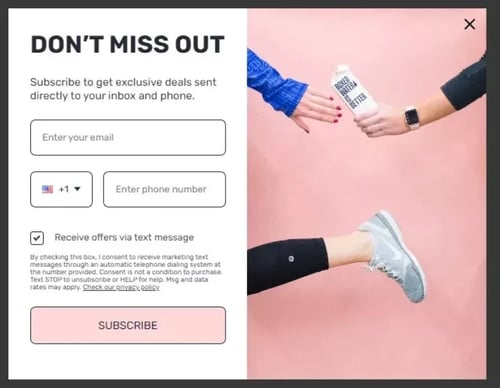 It's not only unprofessional but also unethical to send SMS to shoppers without having their permission. In fact, this is considered illegal in some countries.
Therefore, you have to ask for the customer's permission to send text messages whenever you are asking for their phone number.
Never rely on misguiding ways to gather phone numbers and then use them for another purpose. So, make things clear and tell shoppers that you are asking for their mobile numbers to keep them updated through SMS.
2- Not Providing A Clear Opt-out Option
Just like you get customers' consent before sending text messages, you have to provide an option for customers to stop receiving your messages whenever they desire.
Ignoring such an option creates a bad image of your brand and might make you blacklisted.
3- Being Too Pushy
A mistake some businesses fall into is being too pushy.
Their message and practices make it obvious that they want to sell products by whatever means. And it goes without saying that customers don't enjoy such a practice.
We already know that you definitely want to maximize your sales. Yet, you have to do it smartly without being too pushy and looking desperate to sell.
A well-formulated SMS is one that delivers value and not only aims to sell. So, don't fall for the popular mistake.
4- Not Having A Clear Call To Action
Even though this is a rocky mistake, online businesses still fall into it and ignore adding a clear CTA to their text message.
Such a mistake misguides customers from receiving your message. They don't know what you want them to do next. Should they book a demo, visit your website, or place an order?
So, as a rule of thumb, always add a CTA to any of your marketing efforts.
5- Sending The Same Offer Multiple Times
A mistake that online businesses fall into is sending the same text message with the same offer multiple times. This indicates that you have nothing to offer to your customers.
Therefore, this type of redundancy makes customers lose interest in your brand as you are not offering anything new. Hence, they won't bother paying attention to the next message you send as it will be the same as the one you sent last time.
The point is we always stress the value of your SMS, and redundant messages lose all of their value. So, change between delivering exclusive messages, tailored ones, and rewarding loyal shoppers.
6- Unclear Branding

Your SMS shouldn't be sent haphazardly. Yet, it has to be easily recognized by customers, or it will be regarded as spam. Therefore, just like your social media posts and your products have clear branding, your SMS has to be like that too.
In fact, unclear branding and poor brand identification are mistakes to avoid in your SMS marketing strategy.
If you want your text message to resonate with shoppers and your e-commerce to stay on top of their minds, you must have a clear brand identification.
As a result, your text messages will be able to stand among the competition and penetrate the noise.
7- Not Sending Welcome Messages
This is usually a mistake made by online businesses, and they are unaware of its consequences. By not sending welcome messages, online businesses risk their messages not being seen later or being blocked, as customers are unaware of why they subscribed in the first place.
The thing is, you can't just go for sending text messages to customers on your coupons, promotions, and discounts without welcoming them first on your subscriber list. It's like meeting a customer in-store and instantly talking to them about your offers without greeting them first.
So, all you have to do is to give a heads-up to customers subscribing to your SMS on why they subscribed and what to expect to receive.
However, your welcome message is your e-commerce first impression. Therefore, you have to personalize each message and thank shoppers for subscribing. Trust us, it's a simple process, but it can go a long way with your e-commerce.
8- Sending Long Spammy Messages
You know when they say less is more?
Well, this perfectly applies to your SMS strategy. A mistake that e-commerce falls into is sending too long messages, thinking that they will convince customers more about their products.
We hate crashing their dreams, but we have to say that the longer the SMS, the more suspicious and spammy it becomes to customers. So, long messages backlash and can ruin the meaning of your message.
To avoid confusion, 160 characters is perfect for your SMS to achieve its objective and deliver the intended message in a clear way. That's the nature of SMS to be short and to the point.
You just have to be concise. Start with the shopper's name for personalization, deliver your message, and don't forget some humor if possible.
9- Including Page Links Which Are Not Mobile Optimized
Just imagine grabbing the attention of customers through your SMS and encouraging them to click on the link to find out that it's not mobile-optimized.
According to Statista (2023), mobile users worldwide reached 7.26 billion, in addition to the fact that mobile is the optimal medium for text messages. Therefore, if you are not mobile optimizing the links in your SMS, you are jeopardizing losing a large number of potential customers.
Accordingly, make sure to have clickable links and responsive websites with readable content to avoid being ditched by users.
10- Not Using URL Shortener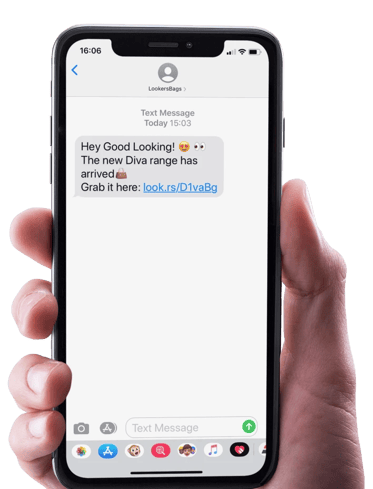 Personally speaking, long URLs in text messages I receive make me skeptical about the SMS received.
Long URLs are usually perceived as suspicious and spammy. In addition, it takes long characters from your SMS. As we mentioned earlier, your SMS should not exceed 160 characters. Thus, allocating a large number of characters to the URL can waste space that can be used for valuable information.
To avoid this mistake, using a URL shortener is not an option. You can use any of the available online tools to shorten your URL to avoid being sketchy.
Final Thoughts
You have no excuses for falling into error after going through this article on mistakes to avoid in your SMS strategy.
Yet, we have another thing to offer you to ace your SMS marketing strategy. The key is having a good SMS tool that helps in achieving your desired goals and avoiding any mistakes.
Accordingly, our choice is for Convertedin.
Convertedin is a marketing automation tool that offers SMS marketing campaign services to e-commerce brands.
By using Convertedin, you will be able to offer personalized SMS automation which gathers shoppers' insights to send them relevant messages. In addition, it enables you to track the performance of your SMS campaigns to ensure the best result with the highest ROAS.
All of these services, and we are just scratching the surface of what Convertedin can offer to your online business.
So, don't miss out and book your demo now!