11 Essential Steps to Prepare Your Online Store for Black Friday 2023
If you have an online business, this article is crucial for boosting your sales and reaching your targets on Black Friday.
Black Friday is the most critical trading period for most online retailers looking to sell out their remaining stock for the year. It is the start of the holiday shopping season and the busiest time of year for retailers globally. Almost half of all Christmas gifts are purchased between Black Friday and Cyber Monday. This year, Black Friday begins at midnight on November 24, 2023.
People will search the internet for attractive prices and offers. However, price alone will not be enough to stay competitive this year. Consumers are now more aware than ever and they will not compromise on bad quality, slow delivery, lagging websites, and so on. People purchase online to avoid long lines, have instant access to things, and have a large selection.
If your brand was able to give its consumers a good Black Friday experience, most likely they will return for more. As a result, businesses must be able to handle rising demand while also providing customers with the shopping experience they prefer.
Read on to know how you can do that!
11 Essential Steps to Prepare Your Online Store for Black Friday 2023
There are a bunch of things to keep in mind before and during Black Friday so that you can achieve what you want and, at the same time, leave your consumers satisfied and happy with their experience. Here are some preparation tips with explanations:
1- Make Sure Your Website Doesn't Lag With Traffic
Efficiency is essential. When it comes to large traffic events like Black Friday, the bounce rate is a very significant measure. The longer a page takes to load, the higher the bounce rate of a website. This is especially true for your website, as loading times can improve or degrade your clients' shopping experience, as well as your conversion rate.

According to studies, a slow website can diminish conversions, whereas a 0.1-second boost in site speed can result in a 10.1% gain in conversions. Make sure to try and test your website before Black Friday to make sure that you are offering an experience that your clients will love.
2- Have A Mobile Friendly Website & Responsive Design
Optimize your store for mobile-first viewing; according to Bloomreach's Black Friday e-commerce trend statistics, 71% of UK shoppers performed their cyber-weekend shopping from mobile, with more than 7.5 million searches in the UK on Black Friday alone. With the way trends have been evolving, these estimates are expected to be substantially higher in 2023.

So you need to optimize your store for a better mobile buying experience, with improved site navigation, website speed, and one-click purchase features for these customers.
3- Add A Countdown On Your Homepage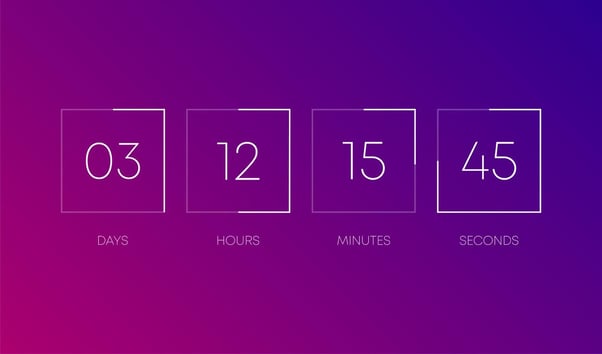 If you want to jump into the competition, add a countdown to your homepage and landing page. A countdown to your homepage can be a great way to get people excited about Black Friday deals. You can use this technique effectively by using a countdown widget or simply adding it as an overlay on top of your website's main page.
We recommend using a countdown widget because it will allow you to keep up with the countdown. The widget updates automatically, which is much easier than manually updating every page on your site.
The best part about this strategy is that it allows you to tell your audience exactly what time the sale is happening and where they can find the best deals.
You can even offer a discount for those who place their order before the countdown ends. This is one way to give customers confidence that their purchase is important and get them to act fast.
4- Create Your Own Black Friday Landing Page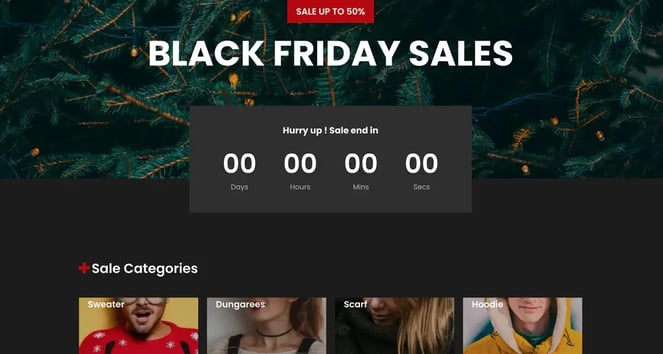 Image source: pagefly.io
A captivating Black Friday landing page can assist customers in discovering amazing offers on your website. It can also help you differentiate yourself from the competition by emphasizing your unique selling qualities.
What distinguishes your store from the competition? Do you provide something unique that customers cannot find elsewhere? Are you the most affordable, luxury, or environmentally friendly?
Finally, ensure that your landing page includes a clear call to action. People should be able to see what is going on at a glance.
5- Use Social Media to Generate Excitement for Black Friday
When used effectively, social media can be a strong tool for creating an emotional connection with your client base in the run-up to Black Friday and Cyber Monday. Positive testimonials can be used to develop trust and stimulate demand, or amazing pictures can be used to engage an audience, create hype, and promote user sharing content with others.

Make sure to post on a regular basis and use trends and hashtags to improve the exposure of your content in the weeks leading up to the event.

** Discover 8 Black Friday Marketing Strategies to Drive Sales.
6- Make Sure To Use SEO Long Before Black Friday
It's no surprise that the number of Google searches for items and discounts spikes around Black Friday. Websites optimized for search engine visibility and ranked higher for selected search queries benefit the most from this increased traffic.

To prepare for Black Friday, it is recommended that you explore niche event product keywords and terms and select a few to target. Some key phrases may be seasonal and attract more users at different times of the year. Once selected, keywords can be targeted in your online store by incorporating them in detailed product descriptions, page titles, meta descriptions, and so on
7- Use Email Marketing
Email marketing, like social media, can be a strong tool for disseminating information and building anticipation for Black Friday. These emails can be delivered in an organized manner, beginning with a promotional event announcement email, followed by product-focused emails to keep sale products on the customer's mind.
It is also strongly advised to set up an abandoned cart email series. This can be accomplished by employing an email service provider or by sending individual cart abandonment follow-up emails.
** Check these 10 Black Friday Email Examples To Double Your eCommerce Sales.
8- Offer Fast Delivery & Multiple Delivery Methods
Fast delivery attracts new customers, increases loyalty, and lowers cart abandonment. Customers, especially during the holiday season, anticipate quick delivery. It contributes to a more pleasurable experience. According to a Baymard Institute survey, 16% of customers abandon their cart because the delivery is too slow.
Here are some tips to help you:
Provide customers with regular delivery status updates.
Allow clients to select where they want the package delivered (at home, at work, or via click-and-collect).
Provide a variety of delivery methods with varying frequencies (including next-day delivery).
Choose a transport firm that both your customers and you like.
9- Offer Great Customer Support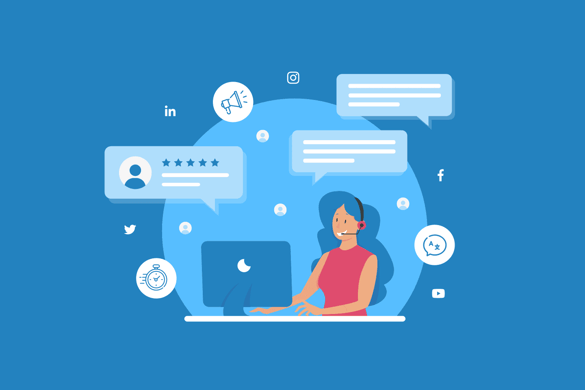 When the orders start flowing in, it is critical that the backend runs smoothly and that there are enough workers available. Consider introducing a chat or chatbot in your online store to handle refunds, complaints, product inquiries, and other tasks to relieve the strain on customer care. Offer 24/7 support and add a chatbot to your website. Make sure you have quick and auto-replies on your website.
10- Build Customer Trust
During Black Friday, many customers will browse new websites from which they have never purchased before in order to locate the best deals. If a customer is new to a website, they will frequently seek information to determine whether the store is trustworthy, the product quality is acceptable, and the customer care is adequate.

It is consequently critical to incorporate social proofing into your website. Always strive to provide features like reviews and ratings and user-generated material, which can boost buyer confidence when making their first purchase. Furthermore, having content that demonstrates return policies, contact information, and company history might help to increase confidence.
11- Promote Loyalty Programs After Black Friday
After newly acquired consumer makes their first purchase, loyalty programs can be utilized to retain them and build lifetime value to drive further purchases. Platforms like Loyalty Lion, provide customer points that can be redeemed for prizes at your store to encourage long-term loyalty and higher revenue.

The brand has partnerships with email service providers to enrich customer emails with tailored loyalty information like point totals and product recommendations to entice customers to return to purchase again in the weeks and months after Black Friday.
If you are feeling overwhelmed and don't know where to start, a great starting point can be Convertedin.
Converted.in is an e-commerce marketing operating system that uses data and consumer insights to produce personalized multi-channel marketing that increases customer engagement and maximizes ROI
It will help you target the right customers, engage shoppers, and save time with ready-made automation templates. Boost sales and entice shoppers with personalized ads across multiple channels using our e-commerce-focused automation platform and get ready to blast this Black Friday