7 Unique Strategies To Increase ROI For Your Ecommerce Business
ROI is vital to your marketing strategy if you're an eCommerce business. Your ROI measures how much profit you make from each dollar spent on marketing. If you want to increase your ROI and make more sales, many factors come into play. You need the right product mix, pricing strategy, shipping costs, etc.
Here, we will learn how to improve and evaluate your ROI to grow your business.
What is eCommerce return on investment (ROI)?
The ROI of an eCommerce business measures the return on investment (ROI) of each marketing channel. In other words, it helps you identify which marketing channels are the most profitable and which aren't worth your time or money.
Why is it important?
The ROI of your marketing channels helps you decide which ones are worth investing in. You can use the information to make informed decisions about where to spend your time and money. This will help you maximize profits and grow your business.
Discover: How can you calculate ROI?
7 Unique Strategies To Improve ROI For Your Ecommerce Business
1- Focus on SEO and Optimize Your Site
SEO (Search engine optimization) is the process of optimizing your site for search engines. Optimizing your e-commerce site can increase its visibility and attract more customers.
SEO involves making changes in your website content, structure, and design so that it appears on the first page of Google search results for relevant queries. This includes
keyword research
on-page SEO (e.g., keyword density),
off-page SEO (e.g., link building), and more.
SEO is important because it helps you get found by customers searching for similar products online, which can lead to more sales.
However, SEO is not a quick fix. Creating high-quality content that ranks well on search engines takes time and effort. However, investing time over time will pay off—more traffic and higher conversion rates.
2- Study Your Competitors
When starting out, finding the right tactics to implement can be hard. But it makes things much easier once you start looking at what your competitors are doing. You can use their strategies to get ideas for your store and learn what works well.
You can do this by looking at the following competition data:
product pages
websites
social media accounts
checkouts
blogs for ways that they are effectively converting shoppers into buyers.
Look at how they position themselves, their offerings, and where they spend their advertising dollars. By doing this, you can figure out what works for them and determine if there are gaps in their strategy that your company could fill.
3- Build a brand that offers a great customer experience
A brand that offers a great customer experience can improve your ROI. First of all, it helps you build a relationship with your customers. This is important because it means they are more likely to come back and buy from you again.
Secondly, it makes them more willing to recommend your business which builds trust in your brand. It also helps to improve your reputation online, which can lead to more organic traffic. This is because Google has used customer reviews as a ranking factor for local searches. Thirdly, it makes your customers more loyal to you. They are less likely to shop or go elsewhere because they already know what they want from your business.
Lastly, it can help you grow your business and increase the revenue you make from each customer.
To create a great customer experience, you need to be able to:
Deliver what you promise
Be consistent in your delivery of the same experience for every customer,
Show empathy for your customers, and take their feedback seriously
4- Track Customer Behavior
Customer behavior is a critical aspect of eCommerce that can be tracked and analyzed to help you improve ROI. Understanding how your customers use your website will help you make changes that increase sales and conversions.
This is a great way to improve ROI. If you can track customer behavior, you will be able to see what they do on your website and how they interact with it. This can help you determine where people are getting stuck and what content needs to be improved or added.
You can track customer behavior by using tracking codes on your website or installing analytics software. In addition, consider using tools such as heatmaps and session replays to get an even deeper understanding of how people interact with your site.
Follow these steps to use customers' data to improve ROI
Understand your customer base.
Find out what your store does and how they interact with it.
Use this information to create targeted content, promotions, and offers that resonate with your customers.
5- Reduce your cost of customer acquisition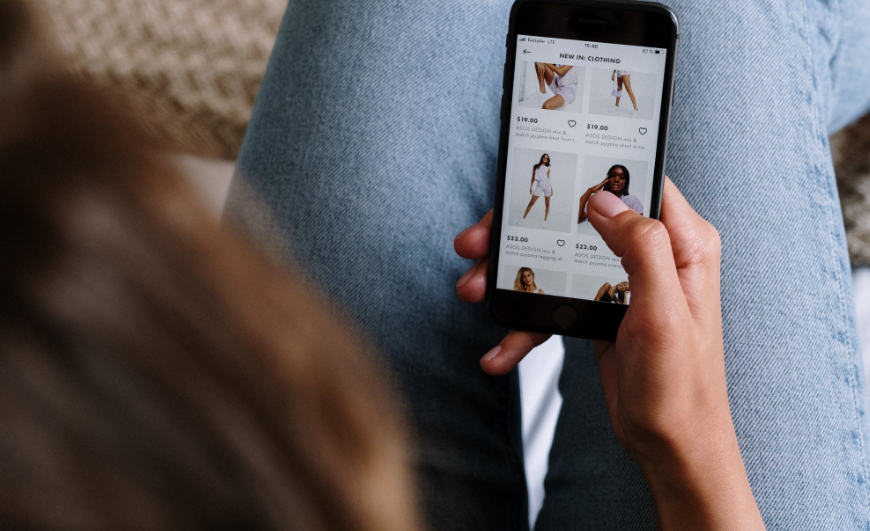 The cost of acquiring a new customer is one of the most important metrics for any business. The lower your CCA, the more profitable your company will be.
A lot of people think that customer acquisition is the same as sales. It isn't. Customer acquisition is the cost of getting a new customer through advertising or marketing. You can spend $1,000 on Facebook ads and get 1,000 new customers. But your ROI will be low if those people don't by buying your products.
Find ways to reduce costs for customer acquisition and increase your profit margins. You can do this by increasing the lifetime value of your customers, reducing their cost to serve, or both.
For example, you could offer products or services priced higher than the competition but include additional value (like faster shipping times).
You can also create a loyalty program that encourages repeat purchases or an affiliate program that will pay commissions to referral partners.
Use a combination of paid and organic traffic to generate leads,
Provide value beyond just the product by providing relevant content
Target the right customer segments with your marketing channels (e.g., Facebook ads)
Use email marketing automation to reduce the cost of acquisition and increase sales
6- Create Quality, Engaging Content
Content is the foundation of everything that happens online. Creating content that engages your customers and helps them get value from your brand and products is critical for eCommerce. You should strive to create content people love so much that they share it with their friends and family.
To improve ROI, you must create quality content that engages your audience. Content can come in many forms, including blog posts, articles, videos, and infographics.
There are many ways to use content to drive ROI, but here are a few ideas to get you started.
Create blog posts that write about your industry and answer common customer questions.
Use videos, infographics, and podcasts to explain complicated topics in an easy-to-understand format.
Give away valuable information in exchange for a lead (i.e., an email address.
Create educational videos that teach people how to do something specific.
Publish an ebook that's relevant to your industry.
Host an educational webinar or live Q&A session where you answer questions from your audience.
Creating content to help your customers get value from you and your products is key. The more valuable your content is, the more likely people will share it and engage with you.
You can also use free tools like Google Analytics or a heatmap tool to see what pages on your website get clicked most often or are viewed for a long time. Those are great places to start creating content that will help your audience.
Discover: The 4 Best eCommerce Content Marketing Strategies to Boost ROI
7- Leverage Artificial Intelligence (AI)
Using Artificial Intelligence is one of the most effective ways to improve ROI for your eCommerce business. It can learn about your audience, help with content creation, and provide insights into what products will sell best in various situations.
Online platforms like ConvertedIn combine artificial intelligence and shoppers' data to personalize marketing campaigns, increasing customer engagement while boosting ROI. This platform is focused on eCommerce and automatically creates personalized ads across multiple channels.
Another way to use AI for marketing automation is by using chatbot technology. Chatbots can answer customer questions and provide product recommendations based on their purchase history or search queries. They can even upsell products related to what they're currently browsing or buying.
Takeaway
There are many ways to increase ROI for your eCommerce business, but it may take some testing to see what works best for you. However, with the right tools and strategies, you can increase your ROI and grow your business faster than ever.
ConvertedIn is an AI-driven eCommerce platform that helps brands market to multiple advertising platforms with greater laser precision. It automatically evaluates, optimizes, and increases your ROI—allowing you to do other parts of your online store.
Request for a free demo to see ConvertedIn in action.