What Is E-commerce automation? Benefits And How It Works With Examples
It's a beautiful feeling to see your e-commerce business grow. Being an online merchant, attracting new customers, and gaining new orders should always be your top priorities. However, systems and business processes become more deadly and highly inefficient as soon as scaling starts.

You might get bombarded with thousands of repetitive and petty tasks that include ensuring the right products are displayed on the website, fulfilling payments and new orders, dispatching and scheduling deliveries, etc. You would have to look after all these tasks. At the same time, you struggle to remain on top of the market, customer service, and reviews, thus consequently spending your valuable time putting out fires rather than focusing on profitable strategies.
So how can you align all these tasks on track while keeping your focus on attracting more customers and growing your e-commerce business?
Among many practices for boosting your online selling efficiency, e-commerce automation is perhaps the most futuristic and fundamental tool that e-commerce business owners can benefit from. In this article, we will tell you how e-commerce automation works and saves your valuable time, which can be better used to focus on things that matter.
What is E-commerce automation?
In simpler words, e-commerce automation can be defined as powerful software that transforms most of your online store's small, manual, and repetitive tasks into automated and self-fulfilling tasks. In Layman's language, e-commerce automation will help you in doing all your duties automatically rather than finishing them manually.
Although e-commerce automation is an excellent way of saving more and more time, this does not mean you have to lay down your team members or free yourself from doing anything at all. Instead, it offers you more time to focus on other essential tasks, like customer interactions, marketing, and creativity, that would prove more profitable when scaling your online business.
Examples of e-commerce automation
Automating your e-commerce business can help you in getting rid of repetitive and tedious tasks, thus simplifying the bogging processes. Here are a few examples of e-commerce automation.
Inventory management: Automatic unpublishing out-of-stock products from the website and republishing them when back in stock.
Customer segmentation: Automatically categorizing different groups of customers according to gender, age, demographics, geographics, ordered products, etc.
High-risk orders: Automatically putting a hold on bulk or irregularly large orders, thus notifying the team members to look into the matter.
Scheduled marketing campaigns: Auto-publishing website content such as blogs, articles, website themes, banners, social media posts, etc.
How does this e-commerce automation exactly happen?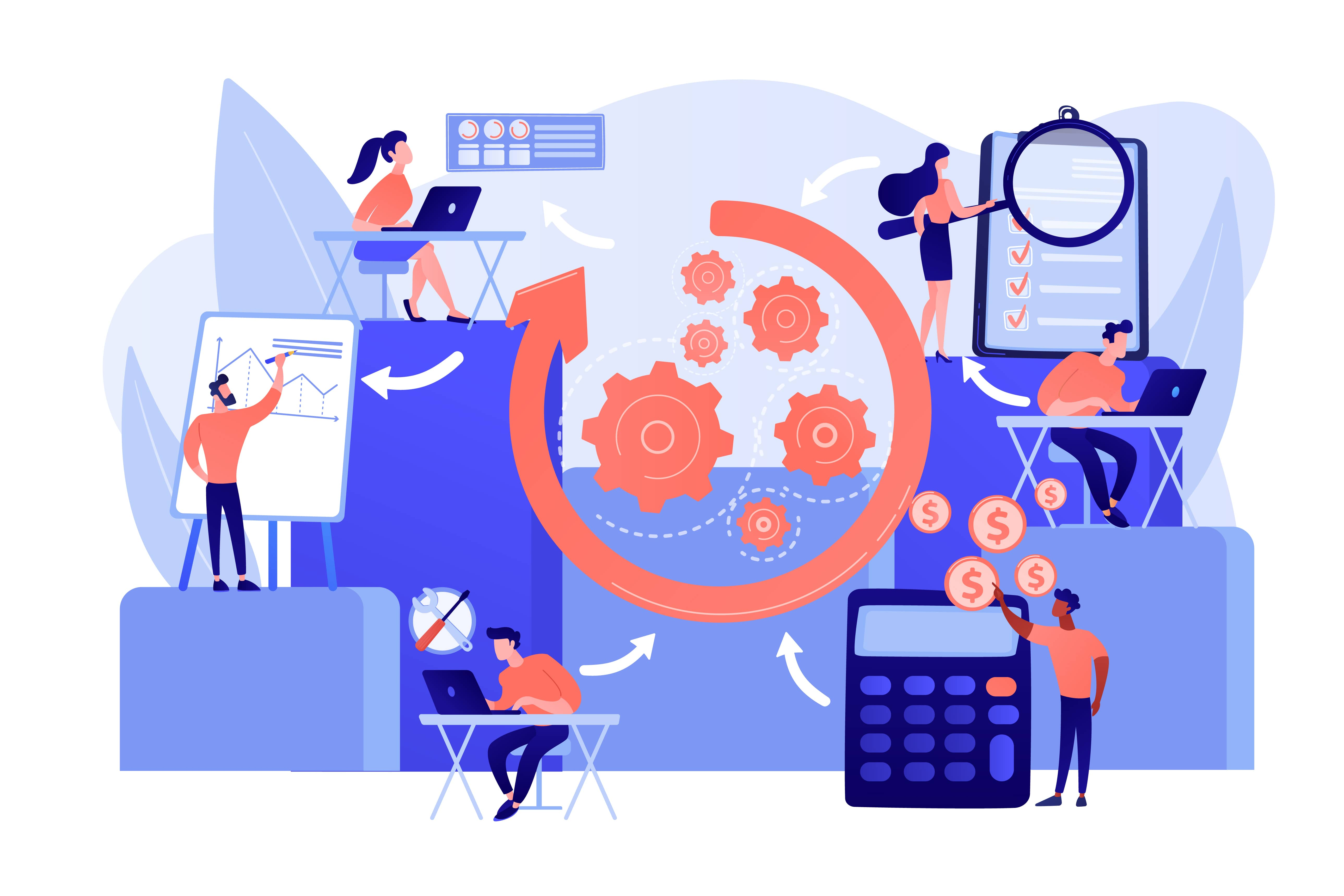 In its simplest form, this e-commerce automation occurs through an automated workflow, trigger-condition-action. For example, suppose you own a clothing store and want to offer discount codes to your customers. How will you do that? To determine which customer gets how much percentage of discount on your products, follow this automation workflow:
Trigger: A customer places an order on your website.
Condition: If he has a history of spending more than $2000 in his lifetime spending,
Action: Place him into the platinum group, offering a 50% or more discount by auto-sending an email.
Similarly, categorize your customers into gold and silver groups according to the amount they have spent on online shopping previously. Doing this would save you from pressing tons of buttons. Instead, you will watch the process running smoothly and automatically.
Benefits of e-commerce automation
Most importantly, e-commerce automation smoothly increases your customer experience's quality, allowing you to focus and prioritize more critical tasks requiring social skills and strategies. Following are a few ways e-commerce automation can benefit your business:
Time-saving: As an e-commerce store owner, time is your most valuable asset. Therefore, e-commerce automation is the key to getting your tasks done in real-time by applying auto-pilot to all your small and tedious tasks. By e-commerce automation, you can save time by:
Auto-publishing the content of your website.
Auto hiding/unhiding products.
Auto segmenting and interacting with customers.
Auto notifying by sending emails to customers and team members.
Auto changing product details like pricing, visibility, purchasability, etc.
Boosting business growth: Every aspect of your business can benefit from e-commerce automation, including sales, marketing, customer service fulfillment, etc. It proves to be an efficient way of managing all your business tasks like reorganizing product listings, streamlining specific processes, categorizing customer groups and other store data, etc.
In fact, a recent study showed that e-commerce automating tools had enabled business merchants to save more than 35% of their expenditure on human and financial resources while still assuring their business growth targets. (revenue profits, customer retentions, acquisitions, etc.). Above all this, spending less time on repetitive tasks means focusing on more significant aspects that include innovation, strategy, and decision making - the keys to boosting a business's growth.
Increasing marketing and sales effectiveness: Business aspects that have the potential to gain the most benefits from e-commerce automation are the sales and the marketing departments. This is because e-commerce automation:
Offers personalized customer experience with instant categorization and engagement.
Assures prompt responses by automated messages/emails, following other customers' activities.
Enables dynamic and proactive marketing campaigns with scheduled content on a time trigger.
According to recent research, applying e-commerce automation in sales and marketing departments has allowed businesses to generate a 52% increase in their revenues.
Get all your e-commerce automation tools on Convertedin.
We believe every e-commerce retailer of any size, big or small, should benefit to the maximum by applying automation in every aspect of their business. One single reason behind this is that the more your business is automated in today's digitally transformed world, the more your e-commerce business can thrive in the ever-growing marketplace.
Convertedin's automation tools are game-changing for every e-commerce business that strive to grow at a 10x speed in today's competitive market. There is no other thing as effective as e-commerce automation that makes your business processes more efficient and faster.

Convertedin also helps you increase your sales and marketing activities while offering you the freedom of focusing on things that matter the most to your e-commerce business.
Ready to grow your e-commerce business at an unbelievable speed? Contact us now for a free consultation and a 7-day trial.