30+ E-commerce quotes to help you understand your customers better
By
Nada Sobhi
·
7 minute read
The world of e-commerce is large and ever-growing and ever-evolving. But the changes in e-commerce over the past year (or year-and-a-half) alone were remarkable.
In 2020, many offline stores were forced to shift to e-commerce to keep their businesses going, while many small e-commerce businesses struggled and others flourished.
Globally, retail e-commerce sales in 2020 neared $4.3 trillion compared to $3.35 trillion in 2019, according to Statista. In 2021, this figure rose 16.8% to $4.92 billion. For 2022, it is forecasted that global retail e-commerce sales will reach $5.55 trillion. The market's value will continue rising till it reaches $7.385 trillion by 2025. (Credit Summit)
E-commerce trends for 2021 showed new shopping habits, a rise in marketplaces, a growing delivery market, and marketing automation, among other opportunities.
With e-commerce taking much of the spotlight these days, there's a lot of pressure on online businesses to improve their products, offerings, and the way they do business in general.
In this article, we're featuring several e-commerce quotes to help business owners and marketing managers stay strong, manage their online stores, and maybe uncover an idea or two.
Why e-commerce quotes
The reason we're focusing on e-commerce quotes is that even business owners and marketing and operations managers need motivation sometimes.
2020 was a tough year and 2021 seems to follow suit. However, 2022 appears to have overcome the challenges of the previous two years, while seeing customers maintain their cashless and online buying habits.
Businesses, even those that recorded major profits, struggled at some point during the year.
It's not every year, or even every decade, that you wake up in the morning to a pandemic.
That's why our list of e-commerce quotes is meant to help you in various fields related to your business.
From sales, to marketing, to motivation, to general business, you'll want to read and bookmark this article for that day when you feel like you can't do this anymore.
E-commerce quotes about your customers
Question: What drives a business?
The answer: Its customers.
This list of quotes is about customers. Focusing on your customers will help you understand them and accordingly help them and provide better service and products for them.
"If you do build a great experience, customers tell each other about that. Word of mouth is very powerful." – Jeff Bezos, founder of Amazon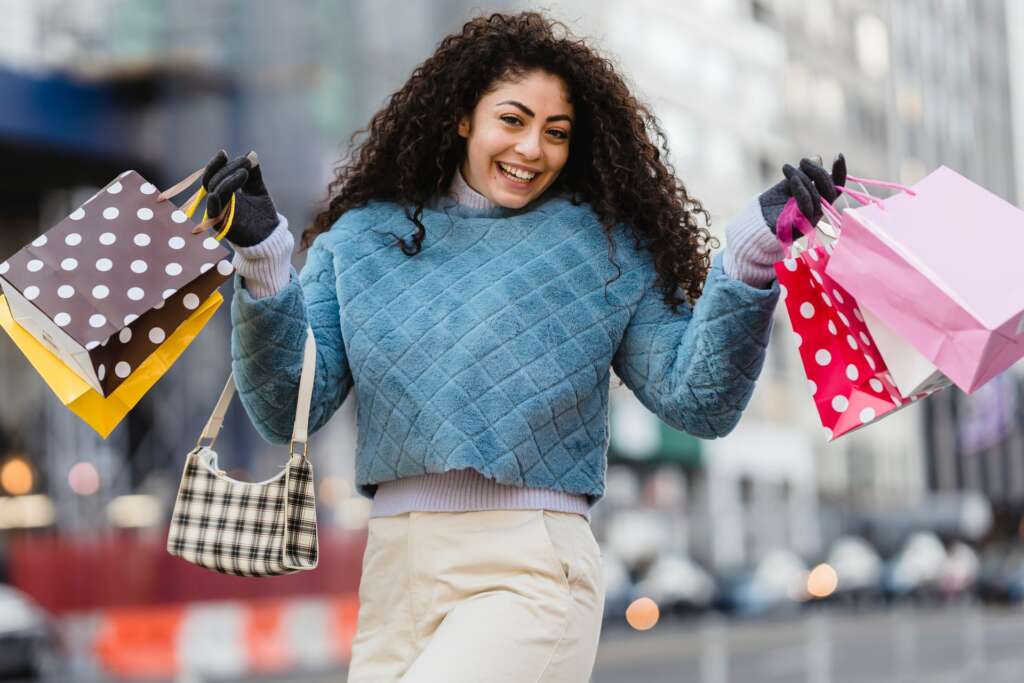 "Customers don't expect you to be perfect. They do expect you to fix things when they go wrong." – Donald Porter, VP at British Airways
"Amazing things will happen when you listen to the consumer." – Jonathan Midenhall, CMO at Airbnb
"Know what your customers want most and what your company does best. Focus on where those two meet." — Kevin Stirtz, author of More Loyal Customers: 21 Real World Lessons To Keep Your Customers Coming Back
"Customer service should not be a department. It should be the entire company." — Tony Hsieh, CEO at Zappos.com
"Good customer service begins at the top. If your senior people don't get it, even the strongest links further down the line can become compromised." — Richard Branson, CEO at Virgin Group
"The easiest and most powerful way to increase customer loyalty is really very simple. Make your customers happy." — Kevin Stirtz, author of More Loyal Customers: 21 Real World Lessons To Keep Your Customers Coming Back
"Your most unhappy customers are your most important source of learning." – Bill Gates, Microsoft Founder
"You should learn from your competitor, but never copy. Copy and you die." – Jack Ma, executive chairman of Alibaba Group
What many customer-related quotes have in common is: customers care more when they feel appreciated, treated well, and when their problems are heard.
As a business owner, you are a customer to someone else. When you buy a product, you expect the store or company you're buying from to be there for you when you need help, when the product is faulty or not to your liking and so on.
Your customers expect that too. They'll also be more willing to recommend you or vouch for you when others ask them about their experiences.
"In the beginning, e-commerce was really about getting commodity products online as cheaply as possible. Now, we're moving into the more exciting phase of e-commerce, where it's about emotional products – the things people really cherish." – Jason Goldber, founder and CEO of Fab.com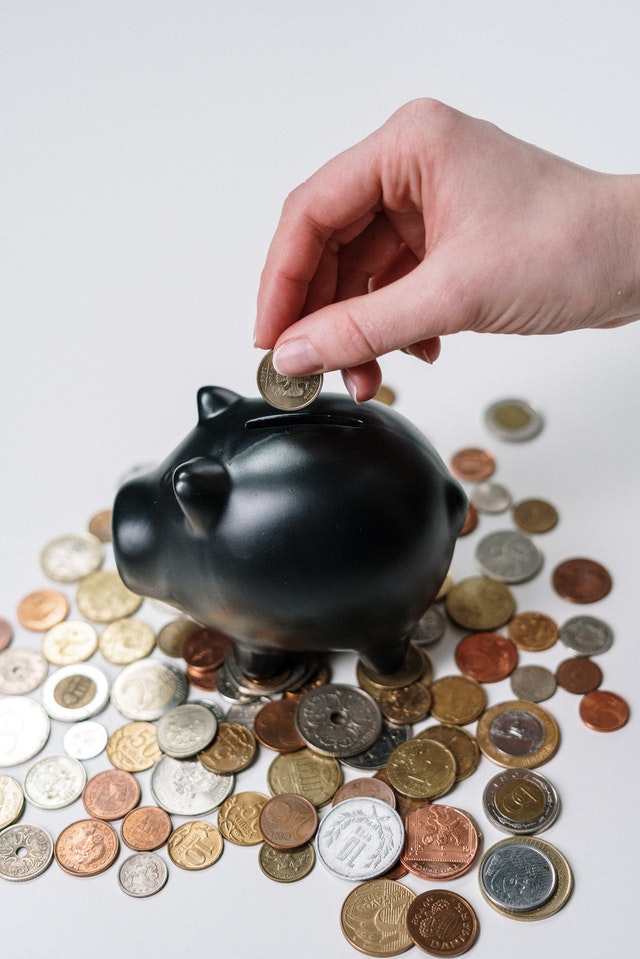 "The reason it seems that price is all your customers care about is that you haven't given them anything else to care about." –Seth Godin, entrepreneur, author, and blogger
Money and pricing. They're probably one of the most talked-about topics out there. And for customers buying from online stores, yes price does play a role. But it's not always the only determining factor in a 'to-buy-or-not-to-buy?' situation.
Customers consider a variety of things when buying a product online such as your authority as a website, social proof through ratings and reviews, convenience, scarcity, among other things.
But if price is the only factor for you, then you're not giving your customer a reason to trust you and buy from you on a regular basis. Remember, pricing is important but your competitors can easily reduce their pricing too. But if the customer trust you instead of them, pricing won't be the problem for them.
"After each customer interaction, notice if you gave them a "happy to see you" kind of experience." – Marilyn Suttle, CEO of Suttle Enterprises and keynote speaker about customer service
"Wonder what your customer really wants? Ask. Don't tell." – Lisa Stone, CEO and co-founder of BlogHer
"Amazing things will happen when you listen to the consumer." – Jonathan Midenhall, CMO for Airbnb
Listening to your customers should be at the top of your to-do list. Customer feedback helps you determine who well product is working – or not working, how you can improve your products and services.
While not all customer feedback is relevant, every piece will still shed light on a weakness. If a customer is upset about delivery, then you need to look at your courier service. Maybe they are unprofessional or delay deliveries which affects your customer.
Having happy customers means they are more likely to continue buying from you and refer you to others.
"We see our customers as invited guests to a party, and we are the hosts. It's our job every day to make every important aspect of the customer experience a little bit better." – Jeff Bezos, found of Amazon
E-commerce quotes about sales and marketing
One of the benefits of marketing is that happy customers leave reviews and offer social proof that your online store is worth visiting and buying from.
This next quote says as much:
"When you say it, it's marketing. When your customer says it, it's social proof." – Andy Crestodina, Co-Founder and strategic director of Orbit Media Studios
"Online payment will continue to play an ever-growing and significant role in the development of e-commerce as well as the stimulation of consumer demand." – Lucy Peng, co-founder of Alibaba and billionaire business woman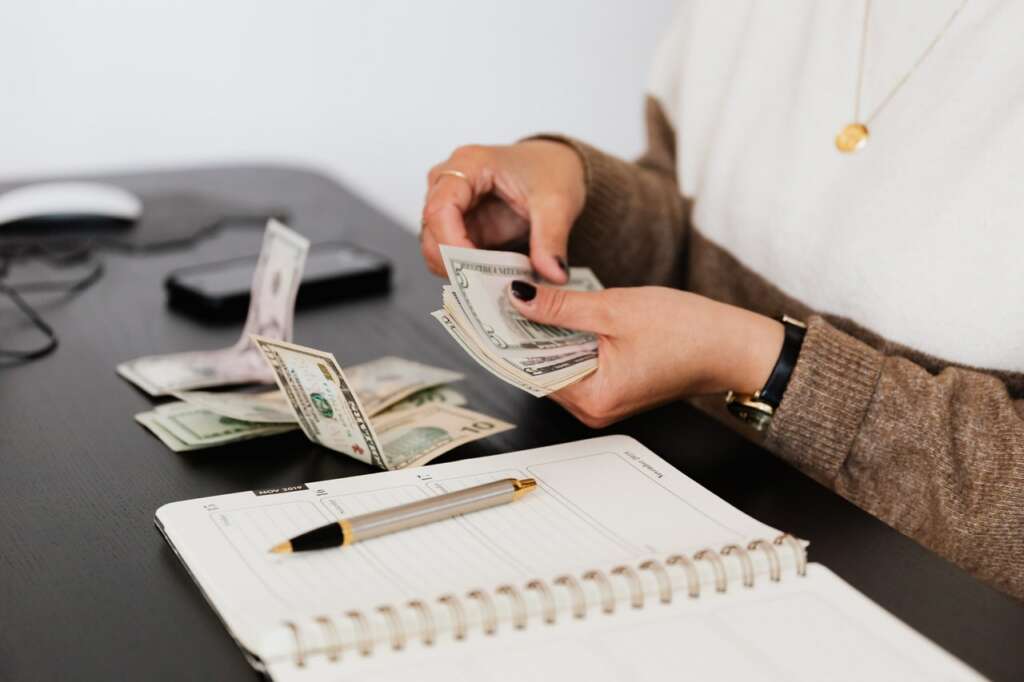 "Getting leads is the first step but converting those leads into satisfied customers is one of the most important and most challenging tasks of a business." ― Pooja Agnihotri, author of 17 Reasons Why Businesses Fail: Unscrew Yourself From Business Failure
"What makes a good salesperson? Let me be clear that it's not the person who can talk someone into anything. It's not the hustler who is a smooth talker. The best salespeople are the ones who put themselves in their customer's shoes and provide a solution that makes the customer happy."
― Mark Cuban, author of How to Win at the Sport of Business: If I Can Do It, You Can Do It
"You can't just open a website and expect people to flood in. If you really want to succeed you have to create traffic." – Joel Anderson, CEO of Five Below, Ex-CEO of Walmart.
"Communication is at the heart of ecommerce and community." – Meg Whitman, former CEO of Hewlett-Packard
"Be undeniably good. No marketing effort or social media buzzword can be a substitute for that." – Anthony Volodkin, founder of HypeMachine
Social media and search engines are now the most engaging opportunities for brands to reach their customers. Your customers are online.
They are searching for the products and services you sell. They are looking for you, which means you want to create content and use social media marketing and paid ads to reach them.
A great way to do that is to personalize the messages they receive. They'll appreciate you for it. To personalize, it's important to understand your customers and divide them into segments.
This customer segmentation can help you in the long term as you learn more and more about your customers and how they buy from you.
By understanding your customers, you can also work on increasing the customer lifetime value of your online store.
Business and e-commerce quotes about personalization
"One key benefit of personalizing messages is that it recognizes the customers as individuals. By marketing one way to prospects, another way to those that have already purchased a product, and another way to long-term, high-value customers you can make your marketing messages far more compelling and effective. Customers will also appreciate the personal touch, and you'll stop them driving them away by bombarding them with messages which aren't relevant to them." – Dave Chaffey, business book author
"Move towards the data instead of other way around, senders will need more data-points to personalize communication that will drive user engagement." –Willem Stam, E-mail Systems
"You can't wait for customers to come to you. You have to figure out where they are, go there and bring them back to your store." – Paul Graham, co-founder of startup accelerator Y Combinator.
Quotes about social media and content marketing
We've briefly hit on content and you've probably heard the buzz-phrase 'content is king.' It is.
Content is what you share and how you share your products with customers. It can take the form of images, copy, GIFs, and video. Content is what you say and how you say it to attract customers to buy your products.
Here's what the experts have to say about content and social media in e-commerce:
"Create content that teaches. You can't give up. You need to be consistently awesome." – Neil Patel, founder of NeilPatel.com, Ubersuggest, and Kissmetrics.
"Overall the web is pretty sloppy, but an online store can't afford to be." – Paul Graham, co-founder of startup accelerator Y Combinator.
"There are so many opportunities on the horizon, from mobile exclusives to geo-located offers to better filtering and search. We've only scratched the surface of what's possible with personalization." – Michelle Peluso, CEO of Gilt Groupe.
"Because of the increased use of social media on smartphones and social media's involvement in retail sales, "social selling" has become red hot. Anyone hoping to improve their online sales success must take advantage of emerging trends." – Eddie Machaalani, co-founder and co-CEO at BigCommerce
General e-commerce-related quotes
We've covered e-commerce quotes for sales and marketing, those focused around your customers, and even some related to content marketing.
The rest of the quotes on this list are a miscellaneous bunch that offers ideas that don't really fall into one place.
"Always deliver more than expected." – Larry Page, Google co-founder
"I don't create companies for the sake of creating companies, but to get things done." – Elon Musk, CEO & CTO of SpaceX
"If you're competitor-focused, you have to wait until there is a competitor doing something. Being customer-focused allows you to be more pioneering." – Jeff Bezos, CEO of Amazon
"E-commerce is not an industry; e-commerce is a tactic." – Tobias Lütke, CEO and founder of Shopify.
"In a world where consumers had limited choice, you needed to compete for locations. But in a world where consumers have unlimited choice, you need to compete for attention. And this requires something more than selling other people's products." –Michael Ross, founder of OrderDynamics Corp, formerly eCommera Ltd.
Conclusion
Using quotes to understand customers or merely find motivation to continue doing what you do or even rework the way you operate your business isn't a new tactic.
But it works.
We hope that the e-commerce quotes we've provided in this article have given you some inspiration, especially when it comes to your customers.
Remember, there is no one-size fits-all in e-commerce and especially with customers. While their buying habits may be similar, customers are generally unique.