8 Black Friday Marketing Strategies to Drive Sales
Most online stores have had to reconsider their marketing techniques due to recent changes in consumer behavior. For some time now, Black Friday has been the busiest shopping day of the year, with potential customers flocking to their preferred retailers to take advantage of fantastic holiday offers. While Black Friday may appear to be the ideal time to increase sales, even the most excellent deal can lose steam if retailers don't get their marketing placement right.
With Black Friday approaching, how can online stores prepare for a substantial rise (or decrease) in online sales? In this detailed guide, you will learn some cost-effective black Friday marketing strategies to deploy -to increase average order value, conversion rate, and customer engagement ahead of the holiday season.
What Is Black Friday?
Black Friday is a special rush-hour sales day in November where online shopping platforms launch bespoke product offerings with incredible discounts to attract a large inflow of potential customers. Occasionally, the event occurs after American Thanksgiving day. When online shopping was less prevalent, people would arrive early and queue outside local shops on Black Friday.
Why is Black Friday good for businesses?
Sometimes, small and local businesses may be unwilling to provide Black Friday discounts. In most cases, small business owners wait till the following Saturday after black Friday to offer discounts, leaving top-notch retailers with plenty of merchandise and room to reduce prices. However, Black Friday provides opportunities for local online/local store owners to;
1- Win first-time buyers (customers)
Individuals searching for bargains will go the extra mile to shop at stores they would not usually visit. Black Friday allows retailers to entice first-time shoppers/customers and create a purchasing experience that encourages them to return when necessary.
2- Boost revenue
Retailers should not infer that to gain more customers, they need to price items at a loss. By selling a significant number of products within a specific day, retail store owners can increase their revenue during this period.
3- Sell-off underperforming products
Retailers can transfer excess inventory or seasonal products to strategic landing pages (for online stores) and point-of-sale displays (for traditional stores) as Black Friday approaches and lower prices to guarantee sales. This procedure aids retailers in clearing out slow-moving merchandise to clear the way for demanded goods buyers seek on Black Friday.
What are the pros and cons of Black Friday?
The advantages of Black Friday are:
Products sold on Black Friday may not be available on Cyber Monday
Prices of products are usually cheaper than the price quotes on other days
For traditional stores, buyers can see what they are buying and assess or try it on before purchasing the product
Shoppers can navigate the shelves (for traditional stores) for bargains on items they could have completely overlooked. In addition, some stores provide significant discounts for large units of products ordered.
The disadvantages of Black Friday are:
As the festive season draws nearer, product prices might continue to decline
Most of the items are of a lower quality
The true discounts may be constrained in volume and only available to early buyers
Due to the influx of buyers, you will probably have to compete with other consumers for the merchandise you want. If you arrive later, the ideal items will likely not be available on the shelves (for local stores) or product pages (for online stores).
How To Build Your Black Friday Marketing Strategy With AI?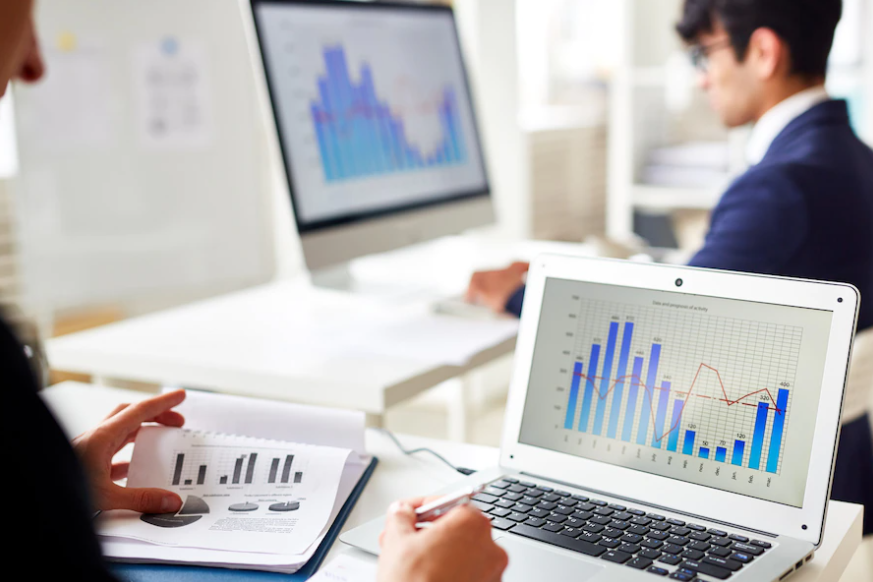 It's no surprise that most potential customers scouting for Black Friday deals or promotions are doing so online. At the same time, they yearn for live interaction when they encounter issues during the online shopping process. As a result, how can retailers balance providing a personalized experience while controlling costs and increasing sales throughout their e-commerce channels?
For online retailers to cross-sell high-priced products during the Black Friday promotions, deploying machine learning applications is a no-brainer strategy that shouldn't be underutilized. For instance, by using conversational artificial intelligence (ai) chatbots to interact with customers, retailers can increase sales by mitigating the slow response times of human support agents.
Isn't it intriguing? Here are eight actionable ways to use machine learning applications to improve the conversion rate of your Black Friday deals;
Personalize Shopping Experiences
A virtual assistant (chatbots) can greet customers, inquire about their needs, and provide personalized suggestions based on their preferences and previous purchases. It's a fantastic approach to make visitors feel attended to and valued, simulating the experience of a personal buyer in the store.
Implementing AI sales-bot in e-commerce leads to a pleasant brand engagement and a better customer experience, boosting the likelihood of a purchase. Furthermore, an artificial intelligence bot can cross-sell or upsell related products by making strategic suggestions based on the information provided by the consumer.
E-commerce personalization: All you need to know
Deploy Push Notifications To Re-target and Inform
Among the most effective ways to incentives visitors to shop with you and fulfill their online purchases is to inform them via push notifications. During Black Friday promotions, potential customers will be rushing to get the best discount across different online shopping platforms. With that in mind, retailers can use push notifications to inform shoppers about products having the highest discounts before or during the Black Friday sales. Undoubtedly, customized push notifications play a big role in increasing the average order value per visitor.
Utilize Retargeting Ads
At the start of Black Friday, e-commerce firms usually spend a lot of money on marketing and developing social media content, which drives up bidding or auction bids. The cost of conversions and ad clicks skyrockets as more firms compete for the same advertising space.
After Black Friday, most enterprises drastically reduce their advertising spending after this period. Instead of entirely discontinuing a company's Black Friday advertising campaigns, you may invest some ad money retargeting Black Friday customers that purchased from your online store. To Re-target these buyers effectively, enterprises can use the convertedin ad automation platform to segment customers and direct campaigns to potential leads that will purchase again.
Checkout: The Ecommerce Retargeting Guide
Implement Countdown Timers on Product Pages
During Black Friday promotions, shoppers hardly make quick decisions to buy a product. They often want to compare product discounts in your online store with competitors before making a final purchase. According to a recent study, nearly 95% of customers spend time looking for the best deal, and 36% spend an extra 30 minutes comparing products. By including an automated countdown timer, retailers will help customers make a quick decision and seal the sale.
Advertise Offers and Send Alerts
Shoppers see Black Friday marketing strategies as a real sense of urgency and the dread of missing out. Machine learning sales-bot can distribute discount coupons and limited-time deals to customers, as well as warn them when offers are likely to expire. Additional options include setting product timers to receive warnings when stock levels fall below a certain threshold. The bot can also notify customers once an item they have placed in their shopping cart is about to sell out or suggest related things if the product is no longer available.
Gather Customer Data / Feedback
While the search giant "Google" and Microsoft are phasing out third-party ad monitoring and cookies, retailers must fine-tune their Black Friday marketing ideas to maximize every potential customer interaction to obtain invaluable data.
During each user interaction, the artificial intelligence feedback bot collects vital information such as customers' email addresses, as well as insightful data about their online behavior and tastes during their engagement on the online shopping platform. This mechanism can help businesses re-target the consumer more efficiently later.
Machine learning feedback bots can collect responses by asking customers to score their experience, allowing companies to learn more about customers' problems. With this in place, firms will better grasp shoppers' expectations, reduce conversion hurdles, and enhance the user's experience by trying to know them.
Implement a Fully Optimized Store Page
Shoppers begin looking for beneficial Black Friday deals early in the year. Therefore, having a dedicated "offer page" for this particular day throughout the year is a fantastic idea. Since this page will be the most frequently visited, it will also improve the SEO score of your online store, and you will receive free organic traffic to your store at no cost.
When consumers frequently browse through the deals homepage, it is a sign that -they are interested in your online product deals, and through this means, retailers can build up a powerful email list.
Offer Free Shipping
Another Black Friday marketing idea to try out is offering free shipping on purchased products. Shipping costs on purchased goods might directly affect customers' decisions and cause them to leave their shopping carts. Therefore, decide on whether to offer the incentives based on the number of items purchased or based on the high-end value of the product.
What Next?
Based on the marketing strategies listed above, it's evident that Black Friday's marketing mechanisms aren't one-size-fits-all concepts. Although there's nothing wrong with pulling marketing ideas from competitors or businesses, it's crucial to have your style.