Best 6 Types Of E-commerce Facebook Video Ads To Use
eCommerce patronage is really in a pretty good spot at the moment. Online retail sales surpassed traditional brick-and-mortar purchases for the first time since the pandemic avalanche. Guess what? There are no indications that this trend will decline soon. Retail store owners must creatively position their companies to benefit from this forward pace. To benefit from this, tweaking your Facebook video ads for e-commerce is more crucial than ever.
For a fact, Facebook continues to be the preferred social networking platform for many users, despite recent highs and lows. According to Statista, Facebook remains the networking site where over 72% of consumers in the U.S.A most frequently find new products. Surprisingly, click-through rates/conversion rates for Facebook ads for e-commerce have quadrupled in the last four years.
This comprehensive article will highlight the best Facebook ad types to use for e-commerce businesses. You will also learn proven tactics and high-converting examples you can deploy to boost your online retail business with Facebook video ads.
What is a Facebook video ad?
Facebook video ads or advertisements are sponsored ad placements with video content that can appear in one of several pre-selected places on the user's Facebook screen. Businesses utilizing this option can either boost a pre-existing post in their Facebook account or deploy a new video ad from scratch to showcase to target audiences.
best Facebook Ads for eCommerce
When we speak of strategy in this context, we talk about what Facebook Ads work best or the best Facebook Ads for eCommerce. Facebook advertising video for e-commerce varies significantly, and knowing how to utilize each effectively; is vital. Remember that social media users don't go there to view ads; they go there to find believability and experiences (stories).
6 Strategies Or Types For Facebook Video Ads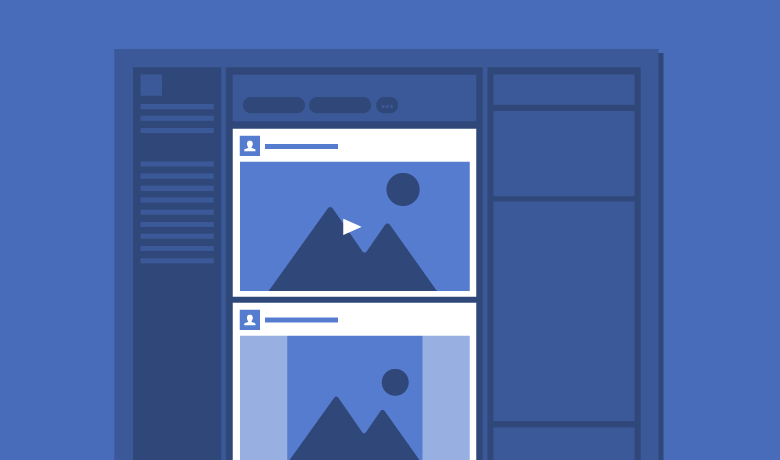 So, you have to employ video types or strategies that will engage them by being believable and informative. Therefore, we discuss six strategies/types below to harness the power of narrative instead of just pitching a product to potential users or customers;
1- Product Tutorials
One of the most engaging types of Facebook video Ads is Product Tutorials. This video ad strategy shows your target audience how you make the product, package it, and how they can use it. It could be any of these bits of information or a combination of these three bits of information. It carries the audience along, makes them believe in the product's authenticity, and convinces them to make purchases. You should include a Call-To-Action (CTA) like "buy now" or "Contact us now" in a strategic part of the video. CTAs help you give that nudge or final push your potential customers need to convert their interests to purchases.
2- Review Videos
Review videos are some of the best Facebook Ads for eCommerce because around 90% of customers check reviews before shopping. So, providing them with a review video saves them the stress of having to check reviews themselves. Some people will try to check online for independent reviews regardless of your review videos. However, some will postpone checking the reviews and so postpone making purchases. So, Review videos as a Facebook Advertising video strategy will help make things for the latter kind of target and reduce the chances of your business losing potential customers.
Also, the review videos allow you to control the narrative around your reviews, allowing you to showcase unbiased views of your products and services. They also give you the chance to showcase alternative solutions to what could otherwise be challenging to customers who might be interested in your products.
3- Reaction Videos
Reaction videos are great for advertising your products using Facebook Video Ads. It works because people naturally love reactions. Reaction videos get a significant number of views on YouTube. Also, they can convey, magnify, or even elicit feelings from the viewers. People tend to relate to the reactor. So, they also get excited about the product if he is excited. So, they become more passionate about the product than if they read a review on the internet. Review Ads work on emotions, building trust, and even fandom. Hence, it is probably the best Facebook Ads strategy for eCommerce.
Nolifeshaq is a YouTuber also on Facebook who uses reaction videos for advertising songs and music albums.
4- Unboxing Videos
Believe it or not, people love unboxing things. Many people search for unboxing videos online because they find them enjoyable to watch. So, many unboxing channels on YouTube, for instance, have thousands, even millions of followers. Suppose people see their favorite unboxing video celebrity unboxing a product. In that case, some are likely to do the same and record themselves doing it. So, you get to make sales, and your business and products have gained new ambassadors who publicize their experience as they unboxed your product.
Asus Republic of Gamers unboxing video Ad is a good example of an unboxing Facebook video Ad for eCommerce.
5- Comparison Videos
Comparison videos make some of the best Facebook advertising videos. You can create them by posting two videos in one frame, with both videos playing simultaneously without sound and showing the differences and similarities of both products. They can also be done by talking about one product after the other, showing the differences and similarities. Comparison videos also showcase the difference between your business' products and those of general or generic companies. Hence, they are a great Facebook ads strategy.
6-Before And After Videos
Another content type or strategy you should consider when making Facebook video ads is the "Before and After" strategy. Before and After Facebook video Ads leverage the problem-solving ability of your products or services to gain your audience's trust. For instance, if your company sells cream remedies and other such products, you could show a video or slideshow of the body part suffering from an ailment.

This should be before you apply your product remedy to that body part. Then, the video should transition into the after-effect of your cream or product on that particular body surface. You can also use this method for services such as plumbing, lawn mowing, and other services that change the previous condition of a person or environment for the better.
An Example Of Facebook video Ads Examples for eCommerce
An excellent example of a Facebook Video Ad strategy is the SleepBand Sleep Headphones Ad. The Ad is a no-sound Product Tutorial Facebook Ad strategy that shows how the product is used without a human or robot voice. It is a video that combines Tutorial Ad strategy with Review Ad strategy and Comparison Ad strategy. It shows people using the product. With the help of subtitles, it compares the SleepBand Sleep headphones with regular earpieces and headphones.
The SleepBand Sleep Headphone Ad has succeeded, getting over 7 million views on Facebook even without using top-tier equipment.
What's Your Take?
When used correctly, Facebook video ads are a fantastic tool for e-commerce businesses. It's a perfect match once you integrate it with the effective strategies and practices earlier said before. To this effect, deploying profitable Facebook advertisement campaigns will become stress-free once you utilize ConvertedIn to automate your ad creatives.