How To Increase Average Basket Size? 12 Effective Tactics You Should Use

By
Merna Helal
·
5 minute read
Don't you wish that life would throw you a bone and one day you wake up to find all of your customers purchasing huge quantities of the most expensive products on your website? Seems like a far-fetched dream, but if you learn how to increase the average basket size, this is easily achievable.
Through researching your customers' behavior, you will be able to alter it and eventually see growth in basket sizes, sales, and revenue! To help you stay ahead of the game and climb to the top in today's competitive market, in this article, we will teach you some tactics and tricks to increase your business's average basket size.
Table of Contents
What Is The Average Basket Size And How To Calculate It?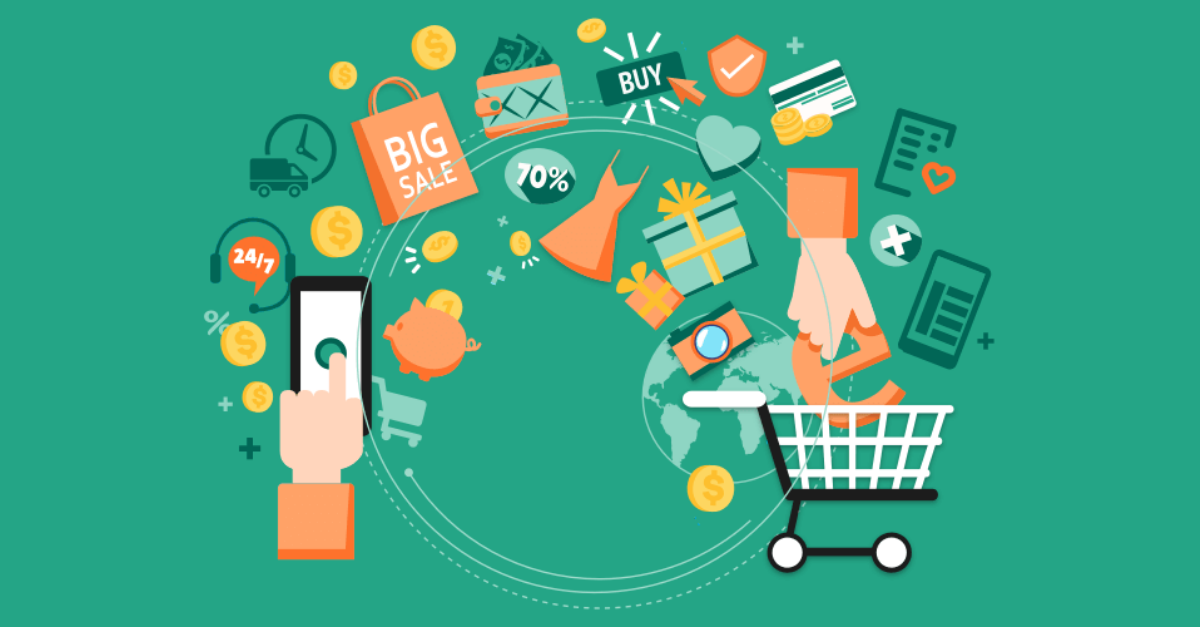 The average basket size (ABS) refers to the number of products a consumer purchases in a single transaction. This is also known as units per transaction (UPT) and items per purchase. Using a simple equation, you will know your business' average basket size and utilize that information to increase sales and revenues.
To calculate your ABS, you need to do the following simple steps:
Choose the period you want to analyze (for example, a month, quarter, or year).
Calculate the total items you sold and the number of transactions in that time frame.
Divide the number of items by the number of transactions, and you will have your average basket size.
The average basket size ABS formula = items sold / number of transactions
To put that into perspective, let's take a look at an example: over a quarter, company X sold 10,000 items and had 2,000 transactions. Accordingly, Company X's ABS for the quarter will be equal to 5 (10,000/2,000).
The Importance Of Calculating Your Average Basket Size
The end goal of learning your average basket size is increasing it and, as a result, increasing your revenues and sales. However, there are many other things that basket size will help you with before you reach that goal. For instance, learning your ABS can help you:
Improve inventory management
Understand segments' trends
Monitor your average order value
Maintain a positive customer experience
Learn more in A detailed Guide To Understand Average Basket Size For e-Commerce
12 Tactics To Help You Increase Average Basket Size
Increasing your average basket size is not an easily achievable task. This may take some time, resources, and effort but in the end, the ROI will be worth it. There are a large number of methods you can use to increase each consumer's basket size and the overall average number. Here are the top 11 tactics that can help you tremendously increase average basket size:
1- Cross-sell
Cross-selling is a tactic to increase sales by recommending items that complement each other to encourage consumers to add more items to their carts. For example, if someone is purchasing paper cups, then you can recommend them to buy biodegradable straws or recycled paper bags. You can nudge your customer to purchase complementary products by adding a "customers also bought" section or "frequently bought together" section.
2- Personalize Recommendations
Recommendations shouldn't stop on items that complement each other. You should also add personalized recommendations. Through tracking each consumer or segment's behavior, you can place items that they frequently buy or have checked out more than once. Needless to say, there are marketing automation systems that can help you give out personalized recommendations without breaking a sweat.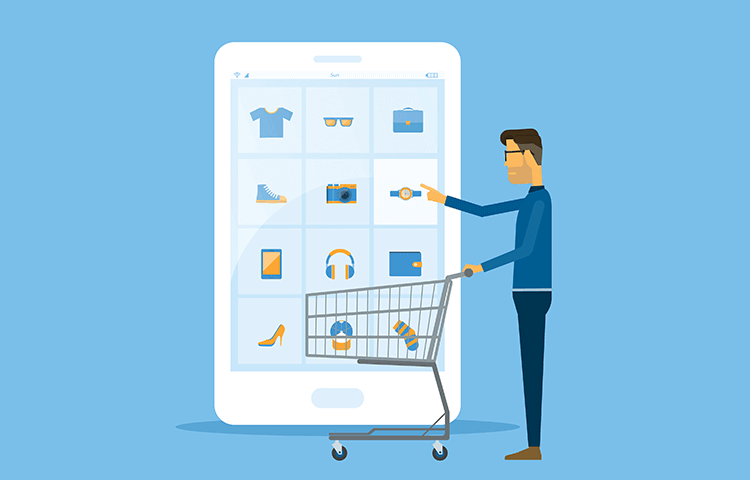 3- Upsell
Upselling is a sales tactic usually used to encourage customers to purchase more expensive products. However, that will increase the average order value, not the average basket size. To utilize that technique in increasing ABS, you should push customers to purchase add-ons to their products. For example, if you sell mobile phones, you can recommend for your customers also purchase a screen protector or a wireless charger.
4- Increase Customer Loyalty
We know that this is easier said than done, but logically, when you have more loyal customers, you will have larger basket sizes. You can increase loyalty in your customer base through a multitude of ways, like engaging with customers, offering loyalty discount programs, and providing excellent customer service.
5- Create bundles and special offers
By creating bundles of complementary products and offering them at a slight discount, you will encourage customers to purchase the bundle instead of just the item they wanted. This might also make customers realize that purchasing these items together is easier. Which could lead to purchasing the same items together even after the special bundle offer expires.
6- Reduce stockouts
Establishing a reputation for always having your items in stock is always a major advantage. If a consumer wants to purchase two items and they find one missing from your website, this could make them cancel the whole transaction and turn to one of your competitors. However, if you always have your items on hand, you will never lose a purchase. Since this is a little hard to achieve, you can try to have similar items displayed if something is out of stock.
7- Treat Your Website Like A Store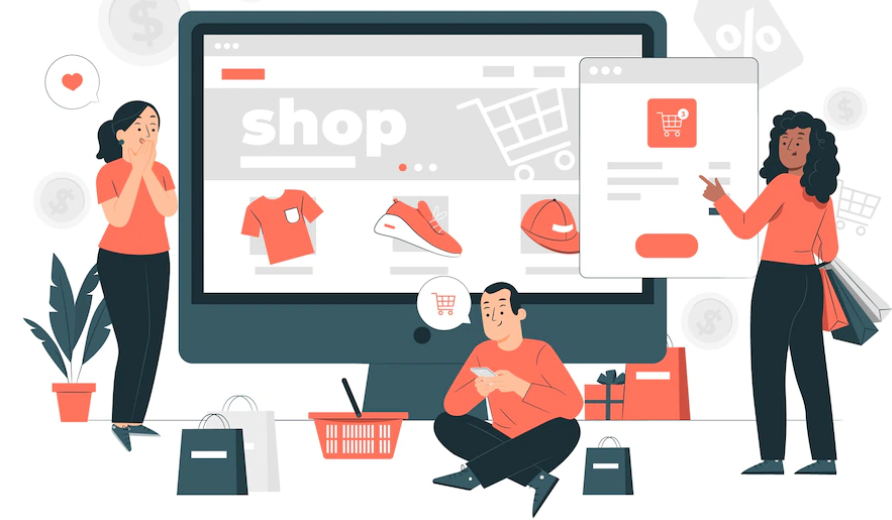 For years, brick-and-mortar stores have been working on perfecting a seamless shopping experience where you find everything you need in one path. This can be implemented in your website by putting in filters, search bars, and navigation tools that help customers easily find what they are looking for.
8- Offer Free Shipping With a Minimum Purchase Amount
By offering free shipping on a minimum purchase amount, you will give customers an incentive to add other items to their carts. Don't make the minimum purchase amount too high or too low. While choosing the amount, try to think of the average order value of your customers and maybe add a little percentage to that.
9- Leverage FOMO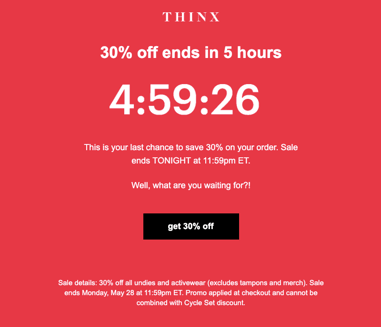 Fear of missing out (FOMO) marketing tactics can be extremely beneficial in increasing average basket size. By putting some simple phrases like "only 2 left in stock" or "for a limited time only" you will create a sense of scarcity. This makes customers make decisions faster, and as a result, it can increase their basket size. Bearing in mind that if you do this too often or on a lot of products, customers will tune it out, and it will lose its impact.
10- Offer Next Purchase Discounts With a Certain Threshold
Just like free delivery, this only works if you add a minimum order amount. Adding a coupon that can only be activated when a customer purchases with a certain amount (or higher) will give them an extra push to get more items. As a bonus, this will ensure they return for another order in a short period of time to take advantage of that discount!
11- Engage customers and Gamify Their Shopping Experience
Engaging customers by providing a fun shopping experience can make them purchase more and return. There are a lot of ways you can do that. For instance, if you have a retail business, you can add a feature where customers create an avatar and try the clothes on it.

This can also help increase your website traffic and collect relevant customer data to help in segmentation and personalization. This works best for B2C businesses since B2B websites tend to be a bit more sophisticated and professional.
A real-life example of that is Sephora, who used the famous tinder style to gamify shopping and ease the process of browsing on their website. They created a "Swipe it, Shop it" feature that allows you to quickly browse the website by swiping right or left on products.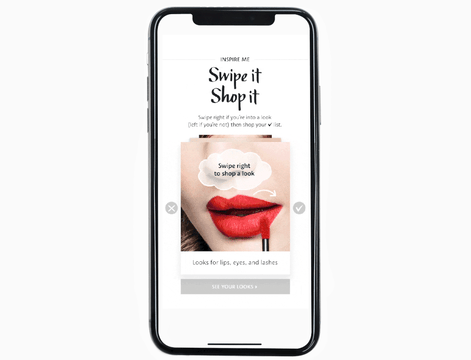 12- Use A Marketing Automation System
Marketing operating systems and automation tools like Convertedin can help you increase average basket size through many ways. For instance, it can provide you with
Automated segments
Personalized recommendations for each segment or each individual consumer
Send emails and SMS with personalized recommendations items to increase cross-selling
Automated ads in numerous platforms, including Google, Facebook, TikTok, Snapchat, and Instagram.
Final Thoughts
Running an eCommerce business is hard enough, so it's always smart to rely on concrete data and metrics like the average basket size to ensure your business reaches its full potential. If you use the previous tactics, you have a huge chance of increasing your business' average basket size, sales, and most importantly revenue!
Ready to increase your average basket size? Get a free demo now, and let us help you out!