How To Prepare Your Ecommerce Business For The Black Friday 2022: The Complete Guide
When you're an eCommerce business, Black Friday is a big deal—but it's not just about getting discounts on your products. You've got to be ready for the onslaught of sales and traffic that comes with it.
We're here to help you prepare your business for Black Friday 2022. We'll show you how to boost sales, be ready for all the traffic that comes with it, and provide tips on staying productive throughout the holiday rush.
So let's get started!
Best Black Friday 2022 Sales Strategies
The best thing about Black Friday is that it allows retailers to sell their products at a discount. While the competition on Black Friday can be fierce, with many stores offering the same deals or better ones, taking advantage of the day can be a fantastic feat for online retail businesses.

Here are strategies you should consider using:
1- Create Landing Pages for Black Friday 2022
Black Friday is one of the business's busiest days, so you must ensure that your landing page is up to the task. With so many people visiting your site at once, it's important that your landing page meets their expectations and keeps them engaged.
The best way to do this is by creating a custom landing page specifically for Black Friday. You'll find many templates online that can help you create a compelling experience for potential customers.
If you're not sure where to start, try using some of these tips:
Include images from popular products on sale during Black Friday and use them in your ad copy.
Create a video overview of your products or services. This way, people can learn more about your offer before visiting your site. If possible, include testimonials from satisfied customers as well.
Create urgency by including limited-time offers or flash sales on your landing pages. You can also add countdown timers to encourage urgency among your visitors and increase conversions during the sales event itself.
Use pricing tables instead of plain text on your landing pages. Pricing tables effectively show how much customers can save when buying products at your store or website.
Another great feature is the ability to sort products by price or popularity. These are two examples of pricing tables working well on landing pages.
Create a "buy now" button on your page so customers can easily purchase items without leaving your site. This helps keep visitors engaged because they don't have to go through unnecessary steps such as entering their email addresses.
Read More: 8 Black Friday Marketing Strategies to Drive Sales
2- Add A Countdown On Your Homepage
If you want to jump into the competition, add a countdown to your homepage and landing page. A countdown to your homepage can be a great way to get people excited about Black Friday deals. You can use this technique effectively by using a countdown widget or simply adding it as an overlay on top of your website's main page.
We recommend using a countdown widget because it will allow you to keep up with the countdown. The widget updates automatically, which is much easier than manually updating every page on your site.
The best part about this strategy is that it allows you to tell your audience exactly what time the sale is happening and where they can find the best deals.
You can even offer a discount for those who place their order before the countdown ends. This is one way to give customers confidence that their purchase is important and get them to act fast.
3- Optimize your Site Speed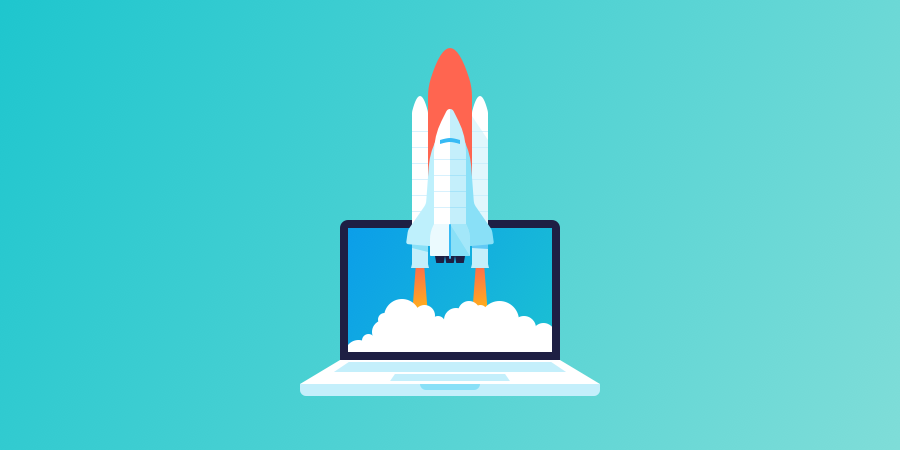 Optimizing your site's speed is one of the most important things you can do to improve your chances on Black Friday.
Studies have shown that the speed of your site on Black Friday can make or break your business. If people can't load your site quickly, they'll leave.
In fact, 72% of consumers will abandon a website that takes longer than three seconds to load. This makes it even more important to ensure you're ready with a solid plan for optimizing your site for mobile devices.
Tips To Optimize Your Site Speed For Black Friday 2022
Minimize page weight
Optimize images and other assets on your page by using CSS sprites or reducing their file size.
Remove unnecessary JavaScript and CSS files from your website
Use HTTPS (SSL) or change the URL structure to ensure people aren't directed toward a slow-loading page.
Reduce unnecessary HTTP requests and HTTP redirects, which can slow down pages.
Remove any unnecessary scripts or plugins from your site. If a plugin or script is interfering with displaying content on your site, it must go!
Use a CDN (content delivery network) for images, fonts, and other assets. A CDN allows you to host these assets from multiple locations instead of just one, loading them faster across all visitors' browsers.
4- Optimize your Store Navigation
Your eCommerce store navigation should be easy for customers to find the products they want. To achieve an easily navigated site, you must have a well-organized site structure with relevant and optimized content for every page. You also need to ensure that all the pages are easy to find and navigate.
Tips To Optimize Your Site Navigation For Black Friday 2022
Ensure that all relevant products are displayed on the home page.
Make sure each product page has exactly one unique identifier (UUID) per product so that customers can easily find what they're looking for.
Add related products so that shoppers can see similar products together
Use category filters so that users can filter their searches according to their preferences
Include a prominent call to action "Buy Now" button for each product, as well as a "More Details" section with additional information about the product.
Create subheadings and lists to help readers easily find what they are looking for.
Optimize your product descriptions so that they are easy to read and understand. If you have multiple products in your category or subcategory, Use:
bullet points
subheadings and
images where possible
The descriptions should be simple with information to make it easier for visitors to understand what your product does and how it works at a glance.
5- Prepare Your Logistics and Shipping Processes
Black Friday is a day when millions of people start shopping, which means that eCommerce stores will be very busy. You need to prepare your logistics and shipping processes in advance to handle the extra demand without delays.
The first step is to check your inventory and stock product. If you have any products that are out of stock, you should update them as soon as possible. This will give you an edge over other stores with insufficient supply for the Black Friday sale.
Use previous Black Friday sales data to know what to stock for next year's sale. If you run a successful Black Friday last year, this could help you decide what products will be most in-demand next time.
You can also create an in-house team that can efficiently handle returns and order cancellations. Another option is to automate the logistics process or even outsource the logistics processes to another reliable fulfillment. Check that the company had good reviews and streamlined processes specifically for Black Friday.
6- Prepare Your Customer Support Team
The Black Friday event is an opportunity for eCommerce stores to make sales and close deals with customers. This means you need to ensure your customer support team is ready to handle the surge in activity that comes with this event.
If you're not prepared for Black Friday, it can be disastrous for your business and your bottom line.
Here are some ways you can prepare your customer support team for this event:
Make sure they have the right tools
The first step is ensuring your customer support team has the right tools to help them with any problems that may arise during the holiday season. This could include an overview of how to handle each situation and what they should do in each case.
Review Your Customer Support Policies
You must review your policies and procedures related to Black Friday events this year. You want to ensure that there is a system in place for customers who experience issues with their orders, logistics, payment issues, or delivery delays.
You should also consider training them on dealing with customers during the Black Friday season, including tips on handling complaints, questions, and general concerns from customers over the phone or online chat systems. You can also hire temporary, seasonal workers during this time of year to help with customer service issues.
Consider creating an online FAQ page.
A black Friday FAQ page will answer common questions about your products or services that customers may ask about on Black Friday. For example, "How do I know whether my item is eligible for free shipping?". You can also include links to pricing and shipping times on this page so that customers know what to expect when they place their order.
7- Use Cross-Sells On Product Pages To Increase Orders
Black Friday is not just about discounts—it's also about cross-selling. This means offering customers additional products based on what they've purchased in the past. The strategy helps increase sales by making them more likely to buy something else from your store.
To create cross-sells, you need to add products related to the product you're selling. For example, if you sell a laptop computer and have a printer available, add a pen and a mouse so that people can buy both products together.
Set up your cross-sells with a coupon code so users can get them at a lower price than previously listed on the site. To make it easier for customers to find these cross-sells, ensure they are displayed prominently on their product page. They should be placed at the bottom of the page so that they will stand out from all the other products displayed.
People on the fence can be converted into buyers through cross-sells by adding a "Try Before You Buy" option or a "Buy It Now" button that gives them the ability to purchase immediately without further thought. Customers will appreciate this added value and may even purchase more items from you.
8- Provide Extra Savings On Subscriptions And Bundles
Black Friday is a great opportunity for eCommerce stores to sell subscriptions and bundles of items at discounted prices.
Subscription plans are one of the best ways to generate recurring revenue. They allow you to keep your customers engaged with your product line without having to sell them an item each month.
Black Friday is also a good time for eCommerce stores to bundle multiple items into a package that would otherwise be difficult to sell individually. By offering a discount on these bundles, you can get more bang for your buck and attract new customers who may not have known about your store before Black Friday.
When you offer a 'buy one get one free offer, you can attract customers looking for new products. You can even provide a discount on the first item in each bundle to entice customers to purchase more than one product.
9- Send Out Email Reminders
Make sure to include all the details of what you offer on Black Friday in your emails and newsletters.
This is a great way to remind your customers about your upcoming sale and get even more deals. It's also a good way to keep them up-to-date with what's happening in the company, whether new products or special offers.
Tell your customers all your plans for Black Friday in your email newsletter. Ensure they know what they need to do to get exclusive deals and discounts. Include links to any special offers or promotions running during this period.
Emphasize the amount a buyer will save by purchasing an item on Black Friday from your store.
Another great way to remind your customers about Black Friday is through social media marketing. You can create a post on Facebook and Twitter using the hashtag "BlackFriday", or you could use Instagram Stories as well.
And you can read more about How to use Email Marketing Automation for Ecommerce
Five Things to avoid during Black Friday as an eCommerce store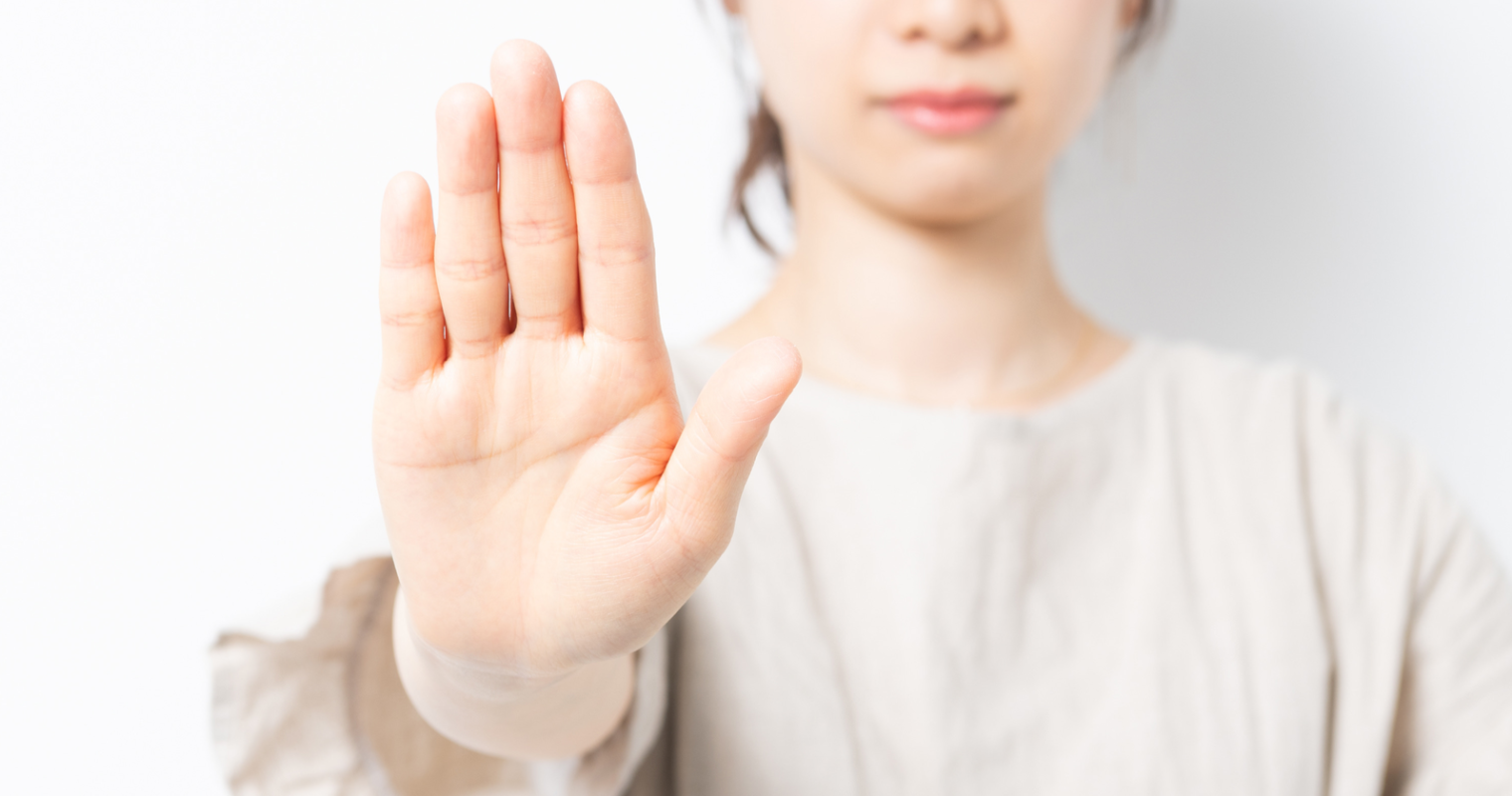 Don't make these mistakes on Black Friday, as they will hurt your eCommerce business more than you think.
1- Failing To Plan
Don't just assume that everything is going to work out for you. Black Friday is a huge day for eCommerce, and the best way to prepare for it is to plan ahead. This means that you need to have a solid strategy in place for how you will handle the influx of customers on Black Friday, as well as any other days that may be busy with lots of sales. You also need to know what type of promotions you're going to be offering during this period so that you can match them up with what customers want most at that moment. Don't just randomly offer discounts and coupons.
2- Making Black Friday Deals & Discounts Too Good
It's tempting to offer steep discounts on Black Friday, but if you're not prepared, it could cost your business more than you bargained for. If your website isn't ready or your inventory isn't sufficient, customers will be put off because they can't buy what they want at the price they expect. This can lead to unhappy customers and lost sales, ultimately leading to your eCommerce business failure.
3- Poorly Executed Strategies
Another common mistake is failing to properly execute a strategy or having one that isn't well thought out. A good example would be putting all your eggs into one basket by only promoting one item on social media platforms like Facebook and Twitter during Black Friday weekend. This could backfire if people aren't excited about the item you're promoting and decide not to buy it because they have other options available.
4- Failing To Test Your Systems
Tests are critical for any software or service, and eCommerce businesses should be no different. This is especially true when it comes to Black Friday. While you may want to skip the testing stage because it's too stressful, doing so could hurt you more than helping you in the long run.
Here are three examples of things you can test:
Check your payment processor to ensure they are processing the correct payment amount and that the information you have entered is accurate.
Check your shipping software to ensure shipments are being sent out as expected and sent out on time.
Test Social Media by posting about Black Friday sales or discounts on Twitter, Facebook, and Instagram so that you can see customers' reactions
5- Ignoring Trends and Predictions
It's easy to get caught up in the excitement of Black Friday and focus only on how much money you can make from it.
But there are other trends you should be aware of as well, such as
how consumers are spending their money online these days
what they want from their shopping experiences, and
what kinds of deals do they find most appealing.
If you don't keep track of these things, you could miss important opportunities to sell products or build your brand through social media or email campaigns.
You can't predict the future, but you can ensure you're prepared for it. Here are some things you should do before Black Friday:
Keep track of what's trending on social media.
Find out what your competitors are doing and how they're doing it.
Use analytics tools to see what was bought last year and how much it sold
6- Black Friday Is A Season, Not A Day
Black Friday is an event, and like any other seasonal retail event, it takes some preparation. It's important to start early and plan ahead so that when November 25th comes around each year, you'll be ready to compete with the rest of your industry.
Remember to start marketing early. ConvertedIn can help you create personalized Black Friday ads that your customers love. This way, you can get the game's feel before it begins. You might even consider finding suppliers that offer Black Friday discounts throughout the year. Taking some of the few steps mentioned above in advance will make your Black Friday 2022 even more fruitful than ever!