Instagram Explore Ads For Ecommerce: Best Practices to Drive More Sales
While most Instagram users leverage the Explore tab to discover new content daily, Instagram is complementing the persistent audience engagement by introducing new ad placements at an incredible rate. From Reels Ads, and Stories Ads, to IGTV Ads, the list is endless. Guess the newborn baby? Instagram Explore Ads. Instead of flooding viewers with ads directly from the Explore grid, the new "Explore Ad placement" algorithm will only display adverts once users click on a post and begin browsing through comparable content.
The Explore Ad option is an intriguing alternative for promotion since they get in front of individuals who don't currently follow you just when they are trying to become interested. For eCommerce store owners, this is a win-win.

In this article, we will explore:
and everything you have to know about Instagram Explore Ad, from how to use it effectively for eCommerce and the best practices to adopt to boost sales.
What is Instagram Explore Ad?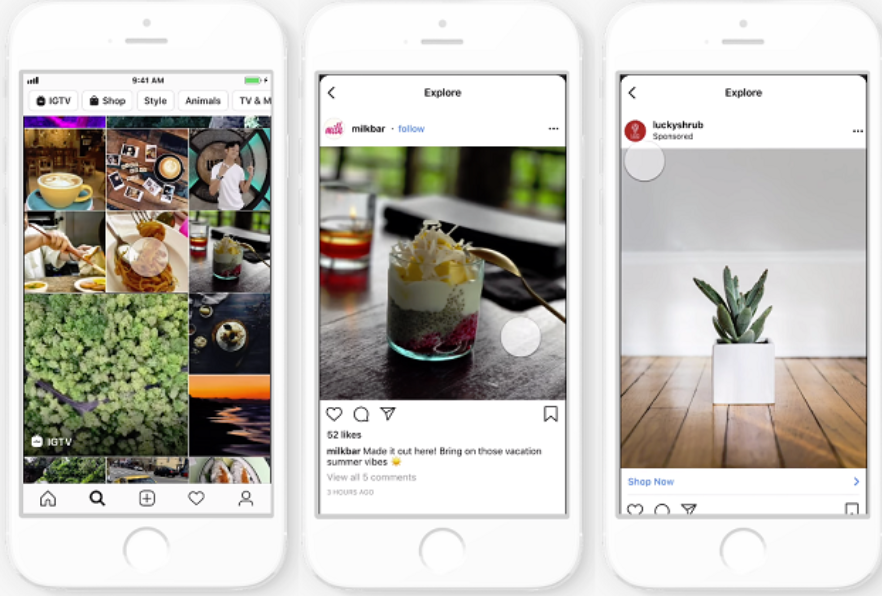 Instagram's Explore Ads is a new Ad feature that enables digital marketers or online retailers to show sponsored Ad content via the Explore page, where users navigate to browse through the videos and images the algorithm has curated in line with the user's past interests and activities (behaviors).
Furthermore, you can now find them in the "related posts" area after clicking on the "Explore post" menu rather than going through the Explore section itself.
Why use Instagram Explore Ads for eCommerce?
If you're still contemplating whether Instagram Explore Ad is worth the time and effort, "sneak in" to uncover what you are missing. Aside from the strategic positioning of the Ad placement, this Ad-type is fantastic and provides three key advantages.
1- It's a perfect spot to Acquire Potential Customers: The Explore page is where visitors go whenever they want to discover new things. They've probably already scanned their newsfeed and are eager to find out what else the channel has to offer. In particular, viewers want to explore new information from profiles they haven't already followed.
2- Extra Ad Placement Option: The more spots your ads fills, the better in the end. Due to this, there are more opportunities for interaction with more demographic groups of your target market.
How to use Instagram Explore Ads for eCommerce
Instagram Explore Ad is not accessible as an all-in-one (standalone) placement. To this effect, the procedures to follow when setting up Explore Ad is similar to the steps used when creating Instagram in-stream or story Ads.
Step 1: Create a new ad in Facebook Ads Manager by clicking the "Create" button or modifying an existing ad.
Step 2: Select Continue after selecting an objective that permits Instagram Explore Ad as an ad placement option.
Step 3: Fill out all the information for your ad package.
Step 4: After that, the placements button will appear in two formats: "manual placements" and "automatic placements." You will realize that Instagram Explore Ad is already taken into account by default for automatic placements.
Step 5: Finally, select your preferred ad format, videos, and images, then upload the Ad-Copy and the URL of the page you want viewers to be taken to when they interact or click on your Ad.
Most importantly, keep a close eye on the images as you make adjustments to ensure they are correctly cropped. Check out each unique placement's demo to see your ad's appearance before launch.
Note: cross-check the initial Ad setup /Settings and ensure it's in the proper format. Once done, submit the ad campaign for Fb review and approval.
Instagram Explore Ads Specifications
Before Launching your Explore Ad Creative, ensure it meets the following Ad set specs:
Vertical: 1936 x 1936 pixels or 600 x 750 pixels to
Square: 1936 x 1936 pixels or 600 x 500 pixels
Landscape: 1936 x 1936 pixels or 600 x 315 pixels
Video length: Not more than 120 seconds
Video file size: Not more than 4 GB
Caption length: Maximum of 2,200 characters
Instagram Explore Ads For Ecommerce: Best Practices to Drive More Sales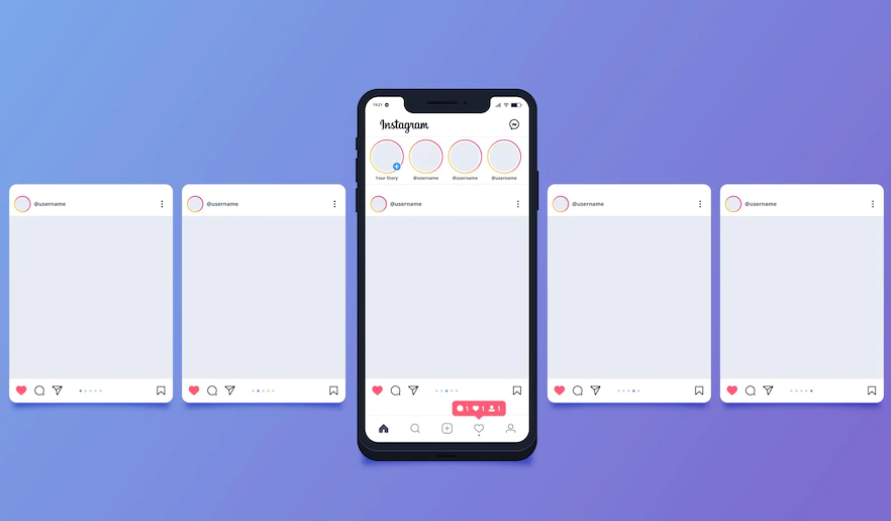 1- Capitalize on Relevant Tags
By using catchy hashtags, account tags, and geotags, you can increase the exposure of your brand Ad Creative/Campaign within the Explore ecosystem. Do not forget that users also utilize the Instagram Explore feature to search by hashtag and location.
2- Utilize "Instagram Reels" Ad Concept
By running ads that mimic reels, your ad copy will be seen by potential customers since it will appear in the Reels and Explore Ads section. Like Instagram Stories, Reels Ad is full-screen, unlike Explore Ads. Due to these reasons, you may use a similar ad copy (content) and crop it to ensure it fits, but remember to use caution while trimming to exact spec.
3- Use Explore Ad Technique to Locate Lookalike Audiences
Users personally enjoy the Explore feature since it introduces them to new offerings, goods, and content. For a fact, most prospective shoppers or buyers are actively seeking novel experiences, and this opens a fantastic opportunity for retailers to make an effort to engage with potential consumers. By strategically running this Ad Creative, you will be able to find individuals comparable to your high-value consumers by leveraging lookalike audience segmentation.
Although mapping out Lookalike Audiences might not be that easy via manual configurations. Businesses employ ConvertedIn Tool to locate such audiences with ease and effectively. With this in place, you can worry less about doing it appropriately since the AI feature of the application will do the tedious part for you.
4- Engage and Post Content when your Followers are Online
Instagram's algorithm promotes recency amongst brands, which means that; if your post is recent, there are higher chances that your followers will see it. Maintaining strong engagement among your followers is a significant step towards appearing on the Explore page.
5- Build an Active Community
Among the most vital objectives of Instagram is to connect users to active communities via the Explore tab. Since Instagram's performance depends on its community, it's a good idea for your marketing strategy to follow this route. In the real sense, Instagram is more likely to suggest your brand community to "lookalike audiences" via the Explore page if it sees that your community is more engaged.
6- Focus on Analytics
By focussing on Analytics, you can examine your current initiatives to see what is already engaging with your customers. Also, you might discover that they prefer your daily quizzes to your carousels or your jokes to your motivational sayings.
7- Share Impactful Content
Regarding engagement, videos outperform static images because they automatically play via the Explore page and frequently have more prominence in the feed. However, intriguing graphics that include product tags, carousel layouts, or breathtaking pictures can also be utilized. To this effect, don't undervalue the impact of captivating captions.
Give your customers lots of chances to interact with your story. Initiate conversation about your brand in various "active brand channels," comment areas, and DMs, and take part in them. To get them involved early, incentivize your community to enable alerts or notifications for your latest postings.
Very Insightful?
Yes, it was. Instagram Explore Ad allows more placement options to satisfy the constantly expanding market. At the same time, users are more likely to be receptive to engaging in this field.

Well, now you must know how to use Instagram Explore Ad to drive sales for your eCommerce store and use it wisely.
Converted.in can help you do just that and more!
Converted.In combines artificial intelligence, machine learning, and data from Facebook, Google, Twitter, and Instagram, to create and run your ads by using AI. Get started for free by requesting a demo now.