Your Starter Guide to Omnichannel Marketing [with Examples]
By
Nada Sobhi
·
3 minute read
Omnichannel marketing or having an omnichannel experience has become a common term among marketers and business-to-business (B2B) companies.
But what is this omnichannel thing and what does it mean for businesses?
What is Omnichannel Experience?
An omnichannel experience can be easily defined as combining all of your channels to create a single experience for your customers. This can include both traditional and digital options, like mixing point-of-sale (POS) with online and in-store experience.
Bring marketing into the mix and you have an omnichannel marketing experience. This is where you take your marketing message and broadcast it across several digital and/or traditional marketing platforms to your customers.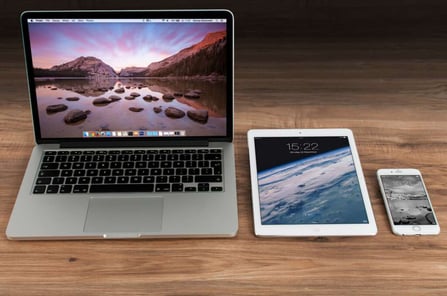 The purpose here isn't to merely market but to deliver your message "in a way that creates an integrated and cohesive customer experience no matter how or where the customer reaches out," HubSpot explains.
Moreover, omnichannel marketing can be further described as a "multi-channel" approach to sales that results in the integrated customer experience. That said, there are some differences between omnichannel and multi-channel.
How does omnichannel marketing work?
The omnichannel marketing approach "uses the customers' perspectives and interests to optimize the consistency of the company's marketing messages. By uniting the strengths of each communication channel, marketing teams can use omni-channel marketing to deliver a more consistent and effective brand message," says HubSpot.
There are five main pillars to creating an omnichannel marketing campaign. These are:
Product
Marketing
Sales
Customer Support
Customer Success
The success of your campaign relies not only on these five pillars but also on integrating your company's or business's various departments while creating your strategy.
Examples of successful omnichannel marketing
While many companies are running multi-channel marketing, there are those who are able to conduct their marketing in an omnichannel fashion and who do it successfully. Let's take a look at a few examples of omnichannel marketing done right.
Disney omnichannel marketing
One of the top global names providing an omnichannel experience right is Disney. You can see it across their desktop, mobile-responsive site, and even their website for planning trips, which offers you a tool where you can plan an entire trip from your mobile, including getting your Fast Pass.
At Disney's parks, you can use the Disney app to find rides and attractions.
Omni-channel marketing isn't limited to entertainment, obviously. Bank of America is working on its omnichannel experience, and though they have some way to go, they are on the right track.
Already they allow customers to conduct a host of actions across their mobile and desktop apps. This includes depositing checks, scheduling appointments, paying monthly bills among others.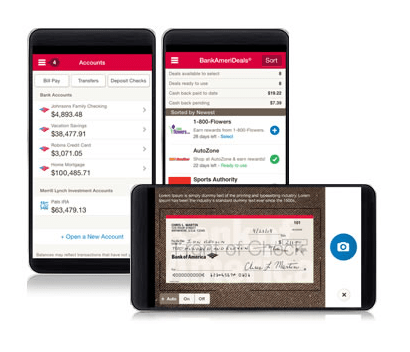 Bank of America still hasn't allowed customers to carry out complex actions like apply for loans via its apps but its customer experience can certainly be defined as omni-channel.
Mega makeup brand Sephora is known for having an omnichannel experience both at its on-ground stores and its website. It links its shoppers' online experiences and purchases with their visits to its various locations. It allows customers to use its in-store tablets to access their Beauty Bag accounts while they are shopping.
These Beauty Bag accounts use software that allows shoppers to virtually check out how Sephora's items will look on them and add it to their wishlist. Once they are done, they can buy their entire wishlist using the app.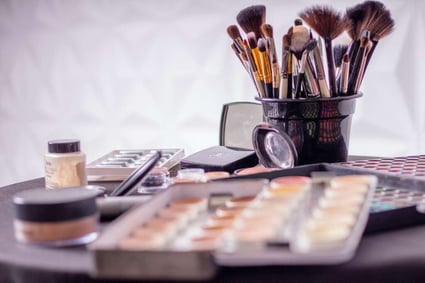 In this example, Sephora integrates its in-store experience with its app, creating a seamless omnichannel experience.
Discover The Best 10 Omnichannel Marketing Examples for eCommerce
Supporting data for an omnichannel experience
While all this may sound great, is there data to support this apart from mega brands' successes?
Yes, there is.
Omnisend analyzed more than 2 billion campaigns in 2018 and found that:
Customers responded better to companies that had omnichannel marketing experiences
Data showed that omnichannel campaigns received nearly 19% higher engagement versus 5.4% for single-channel campaigns
Although higher engagement doesn't always translate to increased revenues, Omnisend found that companies using omnichannel marketing across three or more channels witnessed a "250% higher purchase rate."
Difference between omnichannel and multi-channel
The main difference between these two terms is the level or rather the depth of the integration, according to HubSpot.
Let us explain. Both omnichannel marketing and multi-channel marketing involve marketing across several platforms. However, multi-channel means you use several platforms without giving your customer a seamless experience.
Imagine if your brand has a website, blog, and social media accounts and conducts engaging campaigns, but these platforms do not work together and the customer doesn't get the same message across all platforms. This means you have a multi-channel experience.
Check out: 4 Effective Omnichannel E-commerce Strategy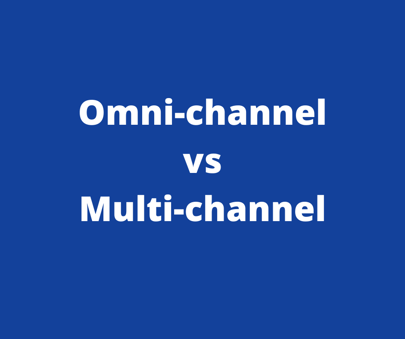 On the other hand, if you have the same platforms (social media, website, blog, campaigns) but with a consistent message and experience, then you are doing omnichannel marketing.
The same applies if you are doing online and offline marketing. As long as the message and experience are consistent then you are conducting omnichannel marketing.
Another main difference is that multi-channel marketing focuses on the brand and its transmission of the message across several platforms. On the other hand, an omnichannel strategy focuses primarily on the customer. "The message changes and adapts to how the customer has interacted with other channels," according to Omnisend.