Skyrocket Your Sales With The Top 7 eCommerce Growth Strategies For 2023

By
Merna Helal
·
4 minute read
Did you hear the great news? The global eCommerce industry is projected to reach $58.74 trillion by 2028! That means the pessimists who believed that the surge of sales in the Covid era wouldn't continue are being proven wrong.
But here comes another issue, what are you doing to ensure your eCommerce business gets a piece of the cake? Just operating in a thriving industry is not enough; you have to pour your blood, sweat, and tears into your growth strategies so you can become a part of the industry's success.
Don't worry. We won't leave you to figure it out on your own. In this blog, we will present you with the top 7 eCommerce growth strategies for 2023. So keep on reading to ensure your online store remains on top!
Table of Contents:
Top 7 eCommerce growth strategies for 2023
Congrats you successfully opening an online store! Now what? If you keep operating the same way you did the day you started, not only will your sales stay the same, there's a huge possibility they will decrease!
To succeed in any industry, you have to be growing each day.
You need a concrete growth plan in action for your eCommerce business to grow. Here comes the question; which growth strategies should you focus on?
There are countless eCommerce growth strategies for 2023, and choosing the ones you will focus on can be challenging. But before you rack your brain trying to decide, here are the top 7 eCommerce growth strategies for 2023 that you can't miss out on.
1- Research and Analyze
One of the most important eCommerce growth strategies for 2023 and every year is researching and analyzing each step of the way. No matter how many industry trends you follow or even set if you are not researching your own data, then all your efforts are in vain.
Nowadays, most metrics can be seen in real-time, so you can conduct a thorough research about your operations and marketing. Don't be afraid to tap into A/B testing and try out every method before choosing the one that works best for your eCommerce business.
2- Gamify The Shopping Experience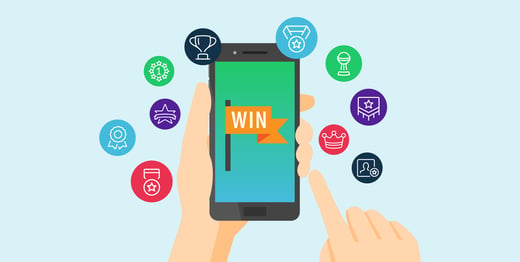 Source
It's no secret that many people fall in love with online shopping as it feels like a game. However, customers are already bored with the concept, and it became a mundane chore for most of them.
Here rises a great opportunity for eCommerce businesses to reintroduce fun to the shopping experience.
There are many methods to gamifying the shopping experience of your customers. For instance, you can add a literal game and give them rewards for playing it constantly. Or you can make it more sophisticated by having personality tests and surveys that recommend certain products.
In general, choosing the right game depends on your customer base and your branding.
Discover more in eCommerce Gamification: Everything You Need To Know With Examples
3- Think Mobile-first
Research has shown that by next year, there can be over 187 million active mobile eCommerce shoppers in the US alone!
This whopping number means that you are still in the stone age if your online store is not optimized for mobiles.
Just imagine the frustration of a customer trying to order one of your products from their phone, and they can't open the photo or the links are all messed up. Even if they completed that order, most probably, they wouldn't be coming back.
Instead of losing customers, you can think mobile-first and ensure that your platforms have fast loading time, are responsive to all different types of screens, and have clear large buttons (make all actions easy).
4- Offer Subscriptions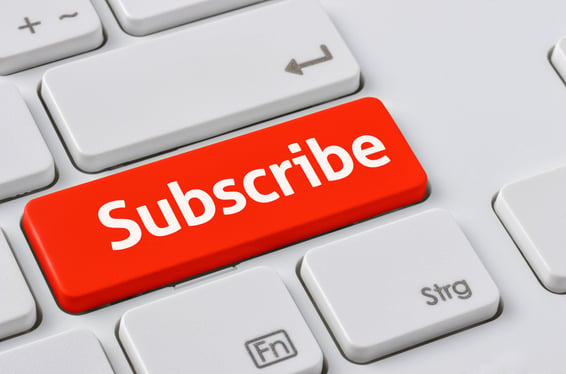 Source
Subscriptions are one of the newest trends that have to make the list of top eCommerce growth strategies for 2023.
For years, subscriptions have been limited to services, but there are many products that people use on a regular basis. Why don't we turn that into strength and ensure a high customer retention rate?
The great thing about this strategy is it offers continuous sales and revenues with minimum from both your and your customer's side!
There are several ways you can introduce subscriptions to your online store. For example, you can create bundles that people usually get together and send them monthly. This is great for skin care products. Or if you are a grocery eCommerce business, then you can have weekly necessities bundles.
Also, it's a great idea to allow customers to create their own bundles and subscriptions. This can include if the subscription is weekly, monthly, or even annually, and of course, the products they want to be included.
5- Target Globally, Think Locally
One of the best perks of having an online store is having the flexibility to operate anywhere in the world. Keeping in mind that targeting customers globally is no piece of cake.
Every market needs a different approach, and every customer segment needs to be targeted in a certain way. So yes, it's vital to be operating globally, but if you are not targeting each market the right way, you won't truly benefit from it.
The great thing about all of this is it's not that hard to localize your online store and marketing efforts. There are many companies that can do all that work for you.
And if you prefer to have in-house talent, then you can simply hire a local for each market you are in to localize your content.
This might be one of the most important eCommerce growth strategies for 2023 as it opens you to the whole world!
6- Stay protected with fraud detection and cyber security systems
As technology evolves, pirating evolves with it. In fact, people in the past used to be terrified of sharing their data in online stores as there were many cases of fraud and even identity theft.
Although most data breaches and hacking nowadays only affect the eCommerce business, not the customers. It's still a huge bonus point for customers that your store has strong cyber security systems.
To keep it simple, cyber security is an essential part of operating any business online these days. You can invest in fraud detection and cyber security systems and ensure that both you and your customers are safe from any form of fraud.
It is also worth noting that with the rise of AI-powered tools and systems, security systems don't cost an arm and a leg anymore!
7- Automate and Personalize Your Marketing Efforts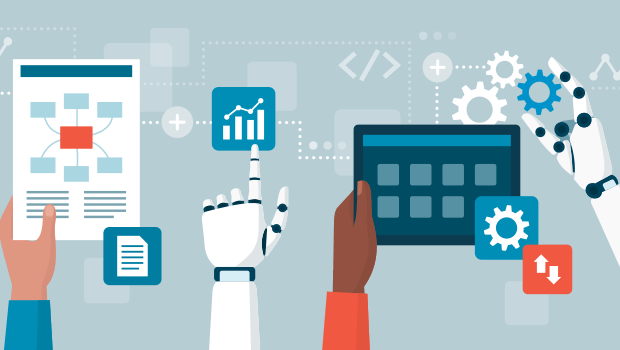 The last strategies to make the list of top eCommerce growth strategies for 2023 are personalization and automation. Honestly, if you are still not incorporating these strategies to this day, then you should start right now.
Personalization gives customers a sense of importance that they thought was lost when brick-and-mortar stores started losing the battle to online stores.
No one likes feeling that they are just a transaction, so with personalization, you have more loyal customers and lowers customer churn rates. As a result, you will be increasing sales and revenues!
Meanwhile, automation helps eliminate all repetitive tasks. Through marketing automation systems, you can automate ads, email campaigns, and SMSs.
Not sure where to start automating and personalizing your marketing efforts?
The easiest and simplest way is to book a demo with one of ConvertedIn's experts and learn from them how you can uplevel your marketing game!
Discover more about the top marketing automation trends in 2023 for e-commerce