Snapchat Dynamic Ads For eCommerce: Why & How To Use For 2x ROAS

By
Nada Gad
·
6 minute read
Social media platforms have millions, even billions, of daily users. So, we got to say the competition for any e-commerce is tense. Increasing brand awareness, customer engagement, and sales are more challenging than ever.
So, e-commerce stores take any chances that might help them attain their objectives, one of which is Snapchat. According to Statista, in the first quarter of 2023, Snapchat had 383 million daily active users (Statista,2023).
Even though this is a large number of daily active users, some might argue that this is a relatively small number compared to Facebook and Instagram.
However, let us tell you that the advantage of Snapchat is that all of these daily active users are highly engaged, in addition to the lower competition.
So, as we talk about engagement, we are definitely in!
To benefit the most from Snapchat, you will have to leverage one of its features tailored for e-commerce, which is Snapchat dynamic ads, also known as dynamic product ads (DPA).
In this article, we will take you through a complete guide on Snapchat dynamic ads, their benefits, how to use them, and examples of e-commerce using such a feature.
Table Of Content:
What Are Snapchat Dynamic Ads For eCommerce?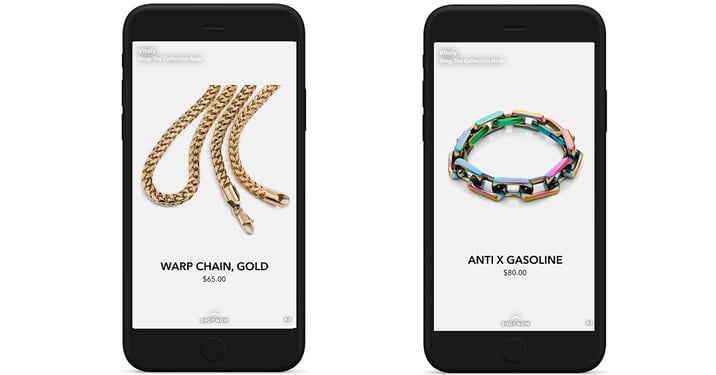 Source: socialmediaweek.org
In this era, platforms and businesses that don't provide dynamic and automated services will be left behind. Hence, Snapchat took this in mind and decided to work on it by initiating Snapchat dynamic ads.
Snapchat dynamic ad is a new feature that started in the US and expanded to other countries worldwide. The feature automates your ads and optimizes them according to your desired goals.
All you have to do is create your product catalog, sync them to Snapchat, and identify some major points like your goals, budget, and location, and the platform will handle everything for you.
In addition, the dynamic ads on Snapchat are automatically updated based on the changes in the prices or availability of your products.
Accordingly, you will effortlessly offer customers a personalized product experience that will certainly convert.
Why Use Snapchat Dynamic Ads For Your E-Commerce?
With the high competition and the plenty of available social media platforms, you might be doubtful about why to use Snapchat dynamic ads for your e-commerce rather than other ad tools. So, we will provide you with the benefits and reasons to use such a feature for your e-commerce.
1- High Return On Ad Spend (ROAS)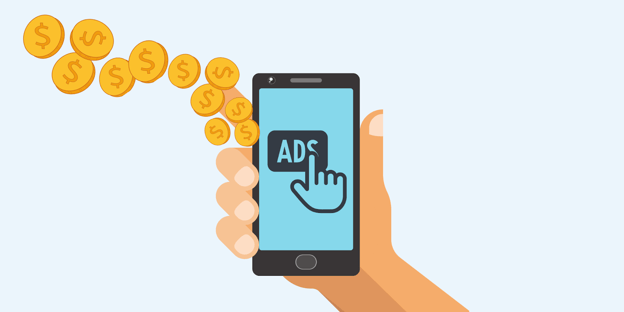 Image source: datatrics.com
Not only does Snapchat saves you time and effort, but it also provides your e-commerce with a high ROAS.
According to Snapchat for Business, the dynamic ads feature offers your e-commerce more time to focus on the growth and development of your business rather than manually formulating ads.
In addition, with the huge competition present on Facebook and Instagram, Snapchat is a safe haven to reach the largest number of customers with a low Cost per click (CPC) and a high ROAS.
To prove such a point, the cost per impression on Facebook costs 5.12$ while on Snapchat costs 2.95$ (GetModa,2023).
Using the Snapchat dynamic ads feature, Adidas witnessed a 52% increase in ROAS(Campaign Live,2020).
Similarly, Sephora Middle East had an improved ROAS by 23% when using Snapchat dynamic ads ( CampaignMe, 2020)
2- Customization
Snapchat dynamic ads do everything it takes to offer users a personalized ad experience. Therefore, it includes pre-designed templates to provide customers with a customized product experience with more appealing ads that look native to the platform.
Also, you can customize the text fields in the ad to mention product descriptions, promotions, and prices.
3- Access to A Huge Audience
If your products are directed to millennials and Gen-Z, Snapchat as a platform is essential for the success of your online store.
Let's talk in numbers.
Studies have shown that Snapchat reaches around 90% of the Gen-Z population in more than 20 countries (HootSuite,2023). Additionally, the average Snapchat user opens the platform about 30 times daily.
Therefore, by using Snapchat dynamic ads, you are reaching out to a massive audience. In fact, millennials are considered the largest customer group (The Future of Commerce, 2022). Hence, they should be considered in the marketing efforts of any e-commerce.
4- Better Targeting And Re-targeting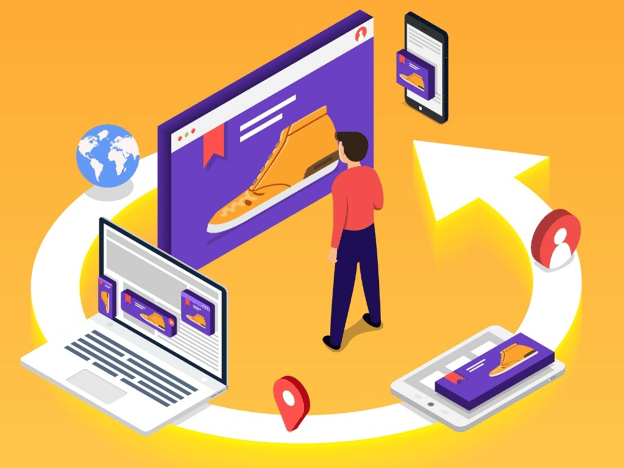 Image source: adpushup.com
One of the main reasons to use Snapchat dynamic ads for your e-commerce is the extensive targeting and retargeting offered by the platform.
Snapchat dynamic ads constantly aim to preview the right ads to the right audience at the right time. Therefore, it offers thorough segmentation using age, gender, language, location, education, income, and even relationship status to provide optimal targeting to your customers.
Additionally, Snapchat dynamic ads work on the re-targeting option. It monitors your customers' actions while visiting your website to see if they viewed any products or added ones to their carts but didn't complete the purchase.
Then, these customers are exposed to ads on Snapchat with the products they abandoned or viewed as part of the retargeting option on Snapchat.
How To Use Snapchat Dynamic Ads?
To enjoy the various benefits of this feature, we will show you how to use Snapchat dynamic ads for your e-commerce to start working on them.
1- Upload Product Catalog
Well, first things first, you will have to upload your product catalog to start your Snapchat dynamic ads. Your product catalog will include all items sold on your website, their description, prices, and colors.
Once you upload your product catalog to Snapchat's Ads Manager, the dynamic ads will pull products from your catalog, and the prices and quantities will be updated automatically.
2- Create Product Sets
According to Snapchat Business, product sets are subsets of products included in your product catalog. It is essential to create and incorporate your product sets in your dynamic ads to show relative ads to customers based on the products they view.
So, by creating your product sets, you are effectively retargeting customers based on their actions on your website.
3- Install Snap Pixel
To run Snapchat dynamic ads, you will have to install Snap Pixel. Snap pixel is a Javascript code that you include in your website to monitor the actions Snapchatters take on your website after encountering the ads.
It simply allows your e-commerce to track the actions taken compared to the goals of your ad. Hence, you will be able to monitor if customers view a product, add it to a cart, or make a purchase.
Also, installing Snap Pixel will enable your e-commerce to retarget customers successfully based on their previous actions.
**Discover How To Grow Your eCommerce Business Using Snapchat Ads
4- Create Your Dynamic Ads
Now is the time to start creating your Snapchat dynamic ads. All you have to do is to open Snapchat Ads Manager and activate your ads.
Click on the menu in the top corner of the Ads Manager, select create ads and then choose advanced ads. Next, you will choose the Catalog sales campaign objective, select your desired product catalog, turn on the dynamic ads toggle, and items will be taken from your product catalog or the chosen product sets to create ads dynamically.
Finally, you will have to choose the goals of your campaign and then choose the template of your ad creative, the name, and the headline that will be shown in the ad.
And now you have successfully created your Snapchat dynamic ads.
But, if you want to avoid going through all these steps and create hassle-free Snapchat dynamic ads automation, Convertedin is at the rescue.
Converted.in will accelerate your e-commerce sales by attracting customers with personalized ads on Snapchat. Also, it will automate your ads' strategy on Snapchat for higher ROAS.
Tactics To Create a Successful Snapchat Dynamic Ad
To maximize your benefits from Snapchat dynamic ads, we will tell you some steps and tactics to ace this feature.
- Use Catchy Ad Copies And Images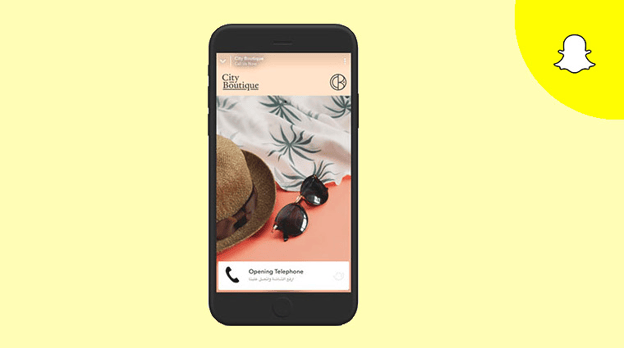 Image source: socialsamosa.com
Snapchat is all about visually appealing images and catchy ad copies. Therefore, you have to adjust to the requirements of this platform to achieve your desired results.
Spice things up in your dynamic ad by incorporating cool and exciting ad copies to appeal to your audiences. Also, high-quality images and videos are necessary for your Snapchat ads. Pixelated images have no place on Snapchat.
- Understand Snapchat's Audiences And Offer Tailored Messaging
Snapchat has an audience that differs from other social media platforms. So, if you intend to deliver a message on Snapchat similar to what you deliver on other platforms, you will definitely miss out on many of Snapchat's benefits.
You have to be aware of the audience insights on Snapchat and realize that most of Snapchat's audience are women, millennials, and Gen-Z. Thus, you have to offer tailored messaging to appeal to these users.
Fun, exciting messages are crucial for your Snapchat's dynamic ads. Snapchat is an already entertaining platform, so you have to be consistent with the vibes of the app. Why be so serious?
- Monitor Your Ads Performance And Use Split Testing
To accelerate the performance of your Snapchat's dynamic ads, you must constantly monitor your ads' performance and act accordingly.
Always keep an eye on Snapchat's ad manager and your campaign's metrics report. These metrics might be the number of impressions, the number of app installs, the ROAS, the number of views, the number of purchases, and several other metrics.
An additional tactic is to use Snapchat's split testing. Generate several campaigns with varying variables, assess the best-performing ones, create a campaign with the winning variables, and watch the results. Such a tactic will enable your e-commerce to benefit the most from your ad spend.
** Learn more: Top 11 Snapchat Marketing Strategies for eCommerce Businesses
Start Your Dynamic Ads Automation With One-Click
That's it; you are all set to start creating Snapchat dynamic ads for your e-commerce. We can't wait to see the spectacular results of your e-commerce.
But what if we told you that there is an automation tool that will create your dynamic ads not only on Snapchat but also Facebook, Google Ads, Instagram, and other platforms?
This is too good to be true, isn't it?
But, with Converted.in, you are just one click away from dynamic ad automation on Snapchat and many other platforms.
Through Converted.in, you will be able to:
Automate your ads' strategy and management to accelerate your ROAS
Retarget customers to get a high ROAS and re-engage with website visitors who didn't take action.
Get a complete view of your ads and launch campaigns with the best performers.
Get customized insights consolidated through your social media platforms.
What are you waiting for? Book your demo now!