The Top Marketing Automation Trends in 2023 For eCommerce

By
Nada Gad
·
5 minute read
As an e-commerce business, you must constantly be aware of the trends in the online business arena. Being up-to-date is the key to high performance and better ROI. In addition, it is one of the key points that will make your e-commerce store keep up with the fierce competition.
However, the developments constantly taking place in e-commerce make it hard to keep up with all the trends.
But we will always have you covered.
Get ready to go through the top 6 marketing automation trends for 2023 that will accelerate the performance of your online store.
Table Of Content:
The top marketing automation trends for 2023
Marketing Automation Trends For 2023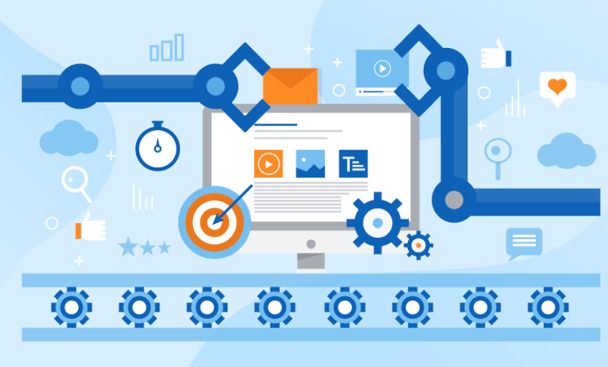 Keep going through the upcoming paragraphs to know the top marketing automation trends for 2023 that will upscale your e-commerce.
Omnichannel Marketing
Omni-channel marketing is the first marketing automation trend you need to be prepared for in 2023. Omni-channel marketing combines all your channels to deliver a similar and consistent message to your customer. This includes your digital and traditional marketing channels.
As a result, your e-commerce store does not only show its products on its website but also on Facebook, Instagram, Email, mobile phones, and every possible channel. In addition, your customers use several channels as well. Therefore, you have to deliver a consistent message throughout these several channels.
No wonder omnichannel marketing is one of the top marketing automation trends for 2023. It is essential for e-commerce stores to deliver a coherent experience to their customers.
A study showed that omnichannel campaigns that use three or more marketing channels increase the order rate by 494% compared to single-channel campaigns ( AI Multiple,2023).
Amazon utilizes Omni-channel marketing by offering all of its prime members' access to its benefits which can be displayed on all channels and platforms.
Automated Lead Generation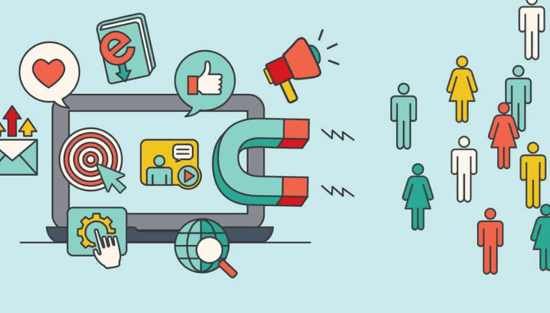 Undoubtedly, generating leads is one of the most important aspects of the success and revenue generation of any e-commerce. Yet, generating leads can be a time-consuming and hectic task.
What if we told you that lead generation could be automated? We are sure your day just got better.
Automated lead generation is a process that involves generating leads without having to do the manual tasks of cold calling or emails.
Automating your lead generation leads to grabbing several potential customers in your sales funnel. A study showed that businesses that use marketing automation experience a 451% increase in qualified leads (Business2community, 2022).
You can create a high-converting landing page enabling your e-commerce to gather your customers' names, email addresses, and other essential details. Eventually, the collected information will be used to follow up with your clients, provide them with discounts and fill them in on what's new in your store.
All of this process can be done automatically with no human interference. Therefore, automated lead generation is one of the marketing automation trends for 2023.
Read more about: E-commerce Lead Generation: Best 8 Cost-effective Strategies
Personalized Content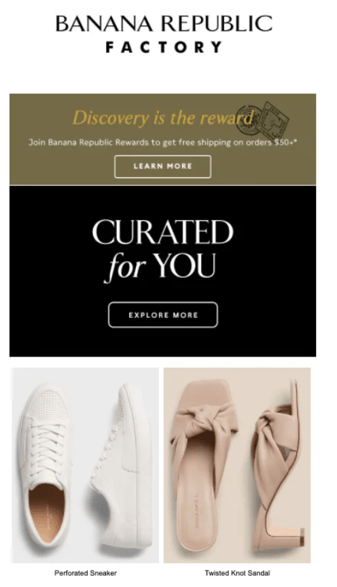 Customers always wonder how they receive an email with products they intend to buy at the perfect time. Here comes the power of personalized content.
It is one of the top marketing automation trends for 2023 that does wonders (when done right)
99% of leading businesses are using a medium or high level of personalization across their marketing channels (Business Adobe,2022)
As an e-commerce business, you might think delivering personalized content to your customers is easy. You can add their names in emails, et voila!
Well, we apologize for crashing your dreams, but personalized content is much more complicated than sending emails with your customers' names.
You must monitor your customers' behaviors, preferences, and purchase patterns. As a result, you will be able to share with your customers, for example, suitable product recommendations that will encourage them to purchase.
To excel in such a marketing automation trend, you will have to tailor your content to your customers' demographic, preferences, and interests. In addition, your content will have to solve the specific problem your customer is facing.
Simply put, your content will have to be made as if you are dealing with each customer individually. Large-scale marketing content and campaigns won't get the job done.
Due to the vitality of personalized content as a marketing automation trend, hyper-personalization has been introduced. Hyper-personalization takes personalization to the next level by using artificial intelligence and real-time content to deliver customers more relevant content, product, and service information.
Hyper-personalization is an advanced marketing tactic that helps businesses perfectly personalize content for their customers.
Hence, they offer them the perfect content at the right channel and time. Well, this is what we call personalized content.
Banana Republic is a clothing and accessories retailer that sends its customers' product recommendations consistent with those they previously purchased.
Marketing Funnel Automation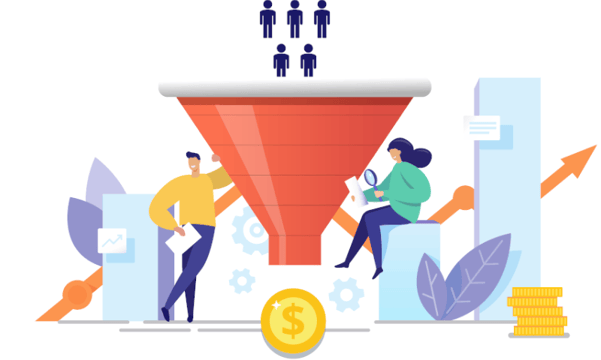 Want to go the extra mile with personalization and enjoy astonishing results? You will have to focus on marketing funnel automation.
Marketing funnel automation includes providing your customers with the content required at the stage they are in of their buying funnel.
Therefore, you need to identify the type of content required at each marketing funnel stage and then automate your message to reach your customer at the right stage.
For example, customers in the middle of their funnel need to get their questions answered and know how your product will solve their problem. Therefore, you can automate the suitable content for this stage by tracking your customers' patterns. For instance, an infographic on your products or a chatbot can help your customer decide.
Checkout: Top eCommerce Trends For 2023
Automated Social Media Marketing
Another mind-blowing marketing automation trend for 2023 is automated social media marketing.
We bet that while using social media marketing for your e-commerce, you have missed some tasks, or you might be burdened with them at the moment. We must tell you that computers do not miss tasks (never)!! You will have to automate your social media marketing.
The significance of automated social media marketing is freeing you from several repetitive tasks to managing your social media accounts.
For instance, by automating your social media marketing, you can schedule posts one month ahead, and they will be posted on time. This ensures that your e-commerce posts regularly and keeps your product on top of your customer's minds.
In addition, replying to customers can be automated, and you can monitor your brand mentions across social media platforms. Most importantly, your e-commerce store can automate its ads on different social media channels, which is a hassle-free way to promote your products.
There are plenty of tasks that can be done by automating your social media marketing. So, it is becoming essential for all e-commerce businesses and should always be addressed.
Discover: Top 10 Digital Marketing Trends for eCommerce in 2023
Mobile Marketing Automation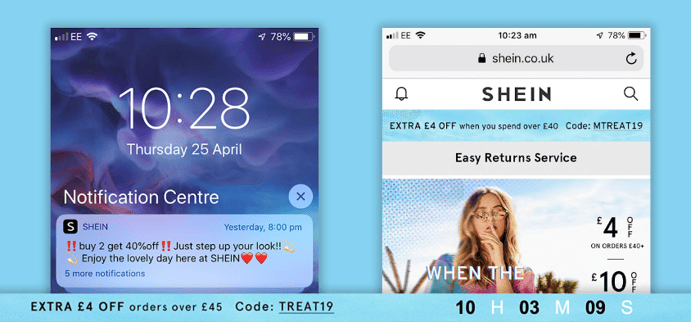 In 2022, the number of mobile internet users was 5 billion, which accounts for more than 60% of the people who use the internet ( Statista,2023).
The previously mentioned numbers show that e-commerce businesses need to use. Therefore, e-commerce businesses need to consider mobile marketing since mobile phones are one of the main channels customers spend a lot of time on.
Yet, you don't focus on mobile marketing but on automating it for even better results.
Mobile marketing automation is a top marketing automation trend for 2023. It enables your business to gather important information about your customers, like their interests, locations, and browsing habits.
As a result, it will automatically share messages and personalized content related to your e-commerce with millions of your customers.
The significance of mobile marketing is: it will undoubtedly reach your customers. Simply, it can not be ignored as people use their phones constantly. For example, you can share messages, push notifications, and app notifications.
However, sharing your content regularly and on time is tricky. Your customers must know about your flash sale when it started, not hours later.
Therefore, automating your mobile marketing will get the job done with minimum effort from your side. Mobile marketing automation will allow you to engage with your customers and deliver value. In addition, it will enable you to focus on other essential tasks.
No wonder mobile marketing automation is a top marketing automation trend for 2023.
Shein, the fast fashion retailer, utilizes mobile marketing automation by sending push notifications to its users whenever there is a flash sale, a huge discount on its products, or when orders are confirmed and submitted.
Let's Start Working!
We are sure you are all set up to start using the previously mentioned marketing automation trends for your e-commerce.
Well, we can't wait to see your ideas come to life.
But, to make good use of the marketing automation trends, you must check out Convertedin.
Convertedin is a marketing operating system for e-commerce, which utilizes data and shoppers' insights to create personalized multi-channel marketing that boosts customer engagement and maximizes ROI.