The Ultimate Guide To Promote Your Clothing Brand Online

By
Mariam Khaled
·
4 minute read
If you have a clothing brand or are thinking of starting one, marketing can be a challenge for you. If you are not sure where to start, keep reading this article to learn everything you need to know about how to promote your clothing brand online. We will walk you through clothing brand marketing from A to Z.
14 Actionable Tactics To Promote Your Online Clothing Brand And Get More Sales

1- Define your target audience
The first step of marketing is planning. To be able to plan your marketing efforts, you need to understand whom to target. Once you define your target audience, you will be able to create content that speaks directly to them and understand where you can find them and what might interest them.

Try to narrow your audience. Just because you sell women's cloth, for example, doesn't mean all women are your audience. Dig deep and find their age, their style, their needs, and their interests.
2- Invest in Search Engine Optimization
Search Engine Optimization (SEO) is a key marketing element that you must focus on right from the beginning when building your eCommerce clothing online store. Utilize keywords in meta descriptions, URLs, product pages, images, and all the content your add to your website pages and blog.
3- Do professional photo shoots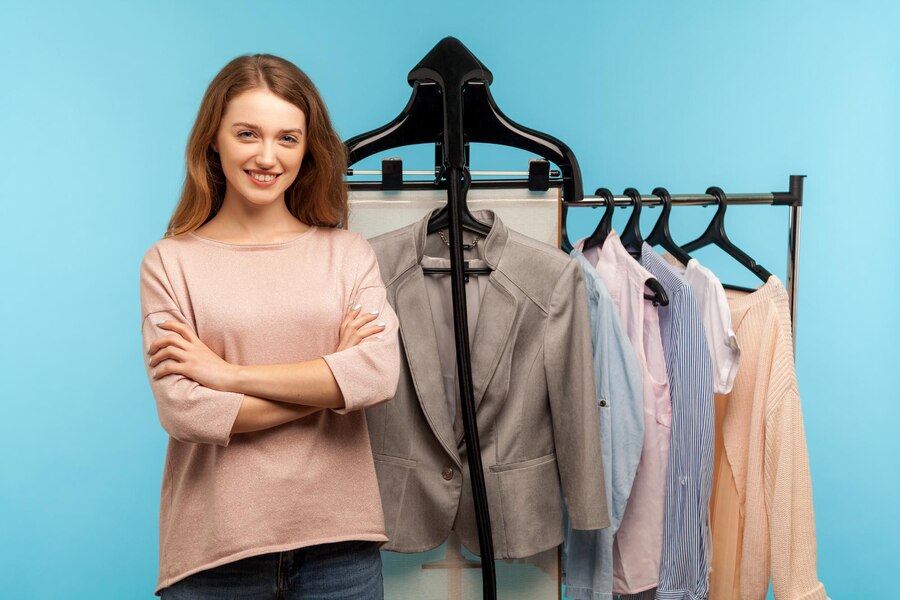 Investing in professional photoshoots and in creating high-quality images is very essential in promoting clothes. Hire models for best results. If you can't afford models, take excellent photos of the clothes and edit them by adding effects and enhancing them.
4- Create a Mobile-Friendly Website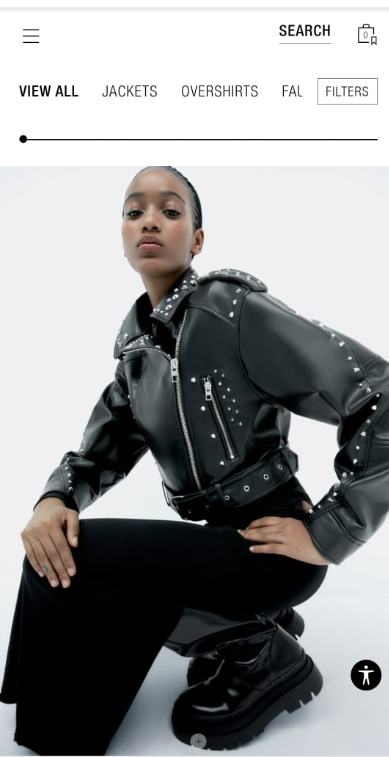 As we speak, half of all the internet traffic shopping online is through mobile devices. If your store is not mobile-friendly, you are risking the loss of 50% of your website visitors. This number will keep growing every day. Having a mobile-friendly online store is a must to stay in the cutting-edge competitive eCommerce market.
5- Social media marketing
Through social media, you can reach your audience before they come and find you. You can utilize social media to make them aware of your brand, hear your story, understand your value, learn why you do what you do, and many more than just trying to sell.

Social media platforms have billions of active users from all demographics and locations. This means whoever your audience is, you will be able to find them there.

According to Statista, the best social media platforms to discover and buy fashion apparel are Facebook and Instagram.
6- Don't overlook Pinterest
While Pinterest is much smaller compared to Facebook and Instagram when it comes to the number of active users. However, as a clothing brand business owner, you should never ignore it.

People go to Pinterest to get ideas and to plan upcoming events. You want to be there with your cool pictures showing your amazing outfits and leading them to your website.
7- Create different types of content
Whether on social media or on your blog, always try to create different types of content. You want to mix promotional content with other types of content. This will create a bond with your audience and encourage them to engage with you and share your content. These types include educational content, branding content, emotional content, and user-generated content.
Examples:
Educational content:
- Best ways to style product X
- Trendy ways to wear product Y
- How to choose a dress cut that matches your body shape
- Trendy colors for this winter
Branding content:
- The brand story
- Interview with the brand founder
- Meet the team behind the brand
- Opening a new store
- Behind the scenes of preparing the new collection
Emotional content:
- Motivational stories about women
- How the brand helped in a charity project
- Why product X is an excellent gift idea "focusing on emotions"
- Mom and daughter photoshoot dressed like each other
- Ask your followers to take photos or videos wearing clothes from your brand
- Ask them to share what is the product they wish you run a promotion on
- Ask for their review/testimonial
Discover The 4 Best eCommerce Content Marketing Strategies to Boost ROI
8- Run contests and Giveaways
Running contests and giveaways is your fastest way to get a lot of followers/likes. Set up the contest terms that users must follow your brand, share the post, and tag/mention their friends. When one of your followers wins a giveaway, make sure to share the news and celebrate their win.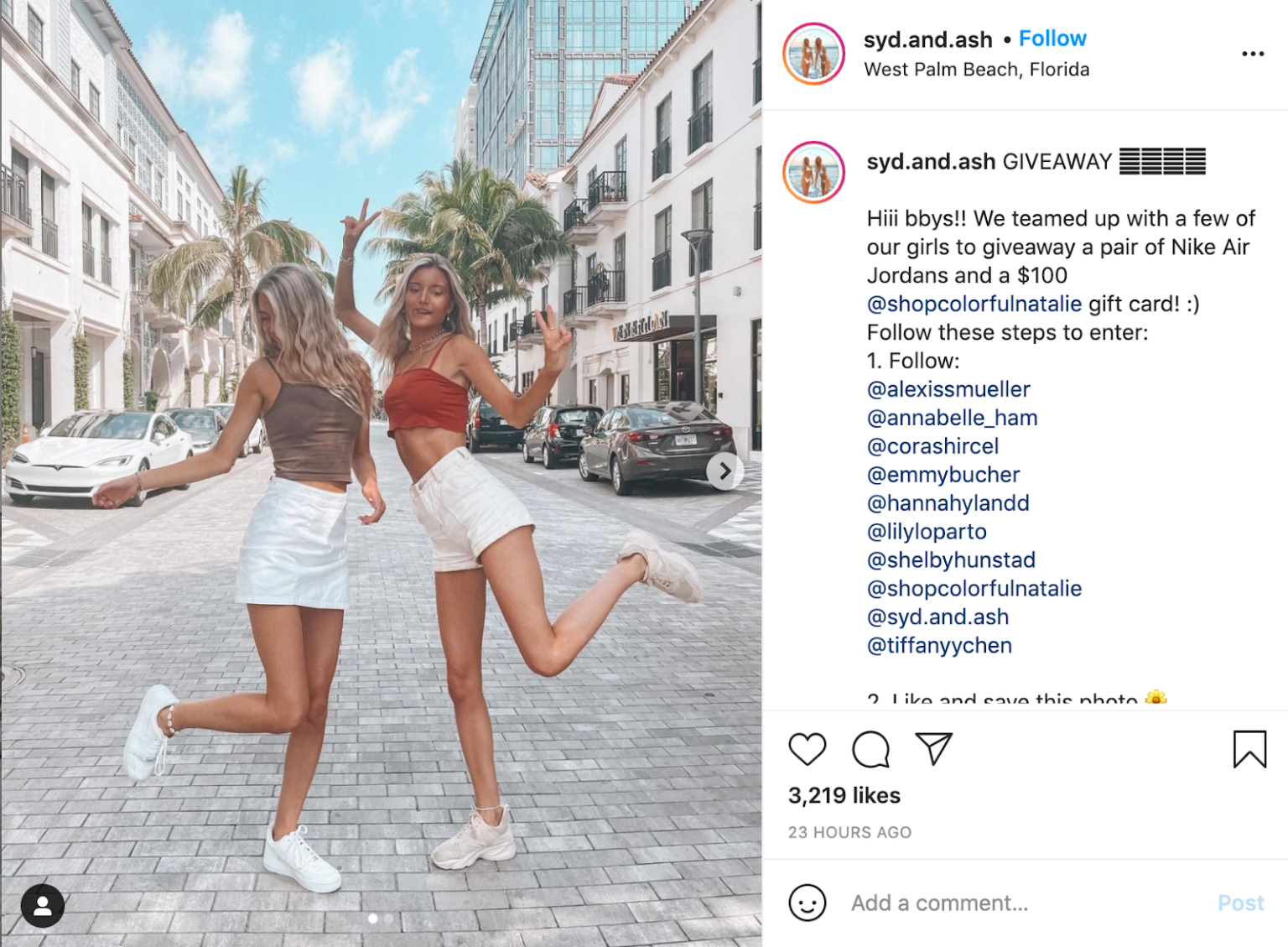 9- Don't forget Hashtags
Use hashtags when creating content. Hashtags help your content be found by people who are not following you. You can think of hashtags like keywords. Add from 5-8 hashtags, one for your brand and the others related to your products, and the specific to the apparel category you sell.
Examples:
Fashion hashtags #womensfashion #kidsfashion #modestfashion
Clothing-specific hashtags #leatherjeans #pleatedskirts #woolscarfes
Season hashtags #winterskirt #summerdress #wintercoats
10- Use Social Commerce
Now on Facebook and Instagram, you can use the Shopping feature where users can directly shop and view your products without leaving the social media platform. Build your product page or catalog on your social profile and invest time in the categorization and design. Think of this shopping tab as your storefront and make sure it is appealing enough for users. There are other cool options related to this feature, like product tags where you can tag a product on a post, reel or story for users to click and directly view the products.

Discover: Why And How To Use Social Commerce In 2022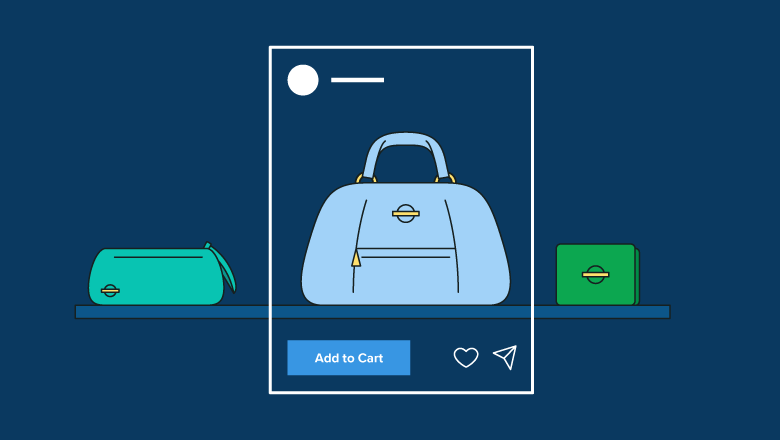 11- Release Offers and Deals Regularly
Offers and deals are always worth using. Traffic to your website doubles and sometimes triples when you entice followers with offers or deals. Use seasonal offers to help you clear inventory at the end of the season and also to attract more customers. First-time buyers' discounts and discounts after ordering for a certain amount will both help you increase your revenue.
12- Use Influencer marketing
Influencer marketing has an excellent ROI and a high conversion rate. Consider collaborating with an influencer in the fashion niche or at least someone who speaks to the audience you target and represents the same values your brand has.
13- Use Email Marketing
Through email marketing, you can retarget your website visitors, cart abandoners, and past customers and announce new collections or promotions you run. For successful email marketing, use smart customer segmentation based on each customer's interests, past purchases, behaviors, and demographics.
14- Utilize AI and Automation
AI can help you with so many aspects of promoting a clothing brand, starting from customer segmentation, smart product recommendation, automated emails and texts, and automated/retargeted ads. Converted.in will help you with all this and more to improve your ROI and scale up your online clothing store! Request a demo now.