Top 10 eCommerce Video Marketing Best Practices To Grow Your Business

By
Nada Gad
·
6 minute read
They say that a picture is worth a thousand words. However, we are here to tell you that a video is worth a million words. We might have made that up, but convincing, isn't it?
We are sure it is.
Videos were able to revolutionize plenty of sectors, and e-commerce was no exception. Nowadays, people are demanding video content more than ever.
This is evident in the massive traffic on Instagram reels and TikTok videos. A study showed that 91% of consumers want more online video content from their brands (Wyzowl,2023).
So, it is safe to say that there is no better time to include videos in your e-commerce than now. They increase engagement, awareness, sales, conversion rates, and revenues. Thus, videos are the magic formula for any online store.
We can feel the spark in your eyes at the moment.
So, to benefit from this excitement, we will show you ten e-commerce video marketing best practices to kickstart your video creation journey.
** Learn More about Video Marketing For e-Commerce: Benefits, Types, And How To Create It
Top 10 eCommerce Video Marketing Best Practices
To start your video marketing journey, we will fill you in on the best practices to use for your e-commerce to maximize the performance of your online business.
1- Know Your Audience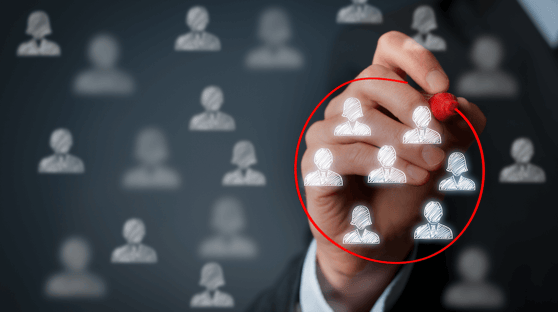 Like all your marketing tactics, you must start by knowing your audience and identifying your target customers.
This is a crucial video marketing practice for your e-commerce. Before identifying the tone and theme of your video, you will have to know your audience to determine the type of appealing message.
By knowing your audience, you will be able to pinpoint their demographics, interests, and preferences to tailor your videos to their needs.
For example, if your audience is mainly Gen-Z, the type of video and the content will be different if your audience is millennials.
Accordingly, the effectiveness and engagement of your videos will be tremendous when delivered to the right audience.
2- Identify Your Goals
Your e-commerce video marketing should never be done out of the blue. You have to identify your goals before working on your video marketing.
Your goals vary from raising brand awareness to increasing conversion rates, educating customers about your products, or increasing sales.
It can be said that your goals are the guidance for your e-commerce video marketing. You should also determine your KPIs to assess the success of your videos eventually.
Thus, identifying your goals is an essential video marketing practice.
3- Choose The Right Platform
The key to the success of your videos is to preview them on the right platform. The competition is tense, and there are plenty of platforms to choose from to display your videos.
In addition, the choice of the right platform might make or break your video marketing. Hence, to choose successfully, remember that the right platform is where your target audience spends the most time.
Therefore, by analyzing the time your audience spends on the different platforms, you will be able to choose the most suitable medium to display your videos.
An extra tip, you might share your videos on several relevant platforms and even your website. As a result, you will increase your videos' reach and engagement.
4- Optimize Your Video For Search Engines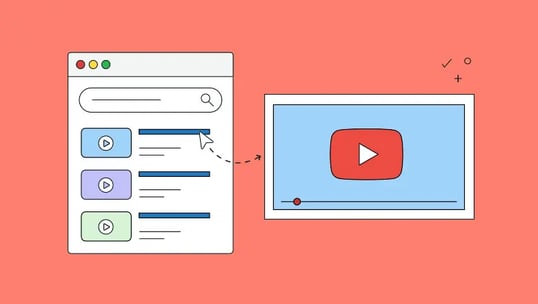 Image source: sproutsocial.com
We bet you have seen how videos are now ranked on the first page of search engines like Google. They have their separate section, which makes them more visible than ever.
So, just as you optimize your blog posts and websites to be ranked higher on search engine result pages (SERPs), you also have to optimize your videos.
Optimizing your videos for search engines is done by including informative, short, and catchy titles. In addition, use expressive video descriptions and keywords that are ranked well on search engines.
By utilizing these tactics, your videos will be more visible on various search engines and have a higher reach and more engagement.
We can say that this is one of the most important e-commerce video marketing practices whose implications can go a long way.
5- Leverage Live Videos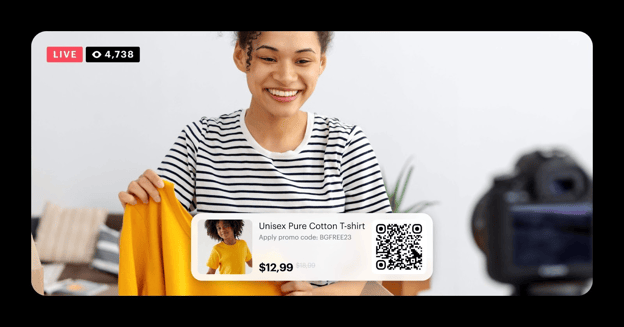 Image source: restream.io
Generally, shoppers prefer videos to photos because it gives them an additional dimension of the products that cannot be seen in pictures.
However, to take a step further in your video marketing, you can leverage live videos as one of the best practices. Live videos add a whole new dimension to customers' shopping experience.
Live videos not only bring your products to life but also creates a kind of connection that customers miss in online shopping.
Most importantly, live videos show products in real-time; hence, it removes doubts hindering customers from completing their purchases.
There are plenty of practices you can embark on while using live videos. For example, you can unbox your products in a live stream or host a Q&A, or have influencers as hosts in your live stream.
Leveraging live videos will accelerate the performance of your online store video marketing.
** Read more in Live Shopping For E-commerce: Why & How To Use.
6- Integrate User-Generated Content Videos (UGC)
User-generated content (UGC) is anything customers generate and share on any social media platform. UGC varies from videos to photos or even reviews.
The significance of UGC is that it builds more trust in your online store. This arises from the fact that previous purchasers are confirming your products. Hence, it creates social proof.
Studies show that 72% of customers believe it is more credible when customers share their experiences rather than the brand talking about their products (Meetanshi,2023). Likewise, 93% of marketers argue that UGC is more trusted than content created by brands (Meetanshi,2023).
Also, according to Videowise (2023), UGC is 8.7 times more impactful than influencer content.
Hence, UGC is already proving to be influential for online stores. The same goes for video marketing.
So, why not combine booming video marketing with one of the best-performing marketing tactics, UGC?
We are confident that integrating UGC into your videos is one of the best video marketing practices for your e-commerce.
You will benefit from all the advantages of video marketing and the tremendous advantages of UGC.
7- Use Short Videos Format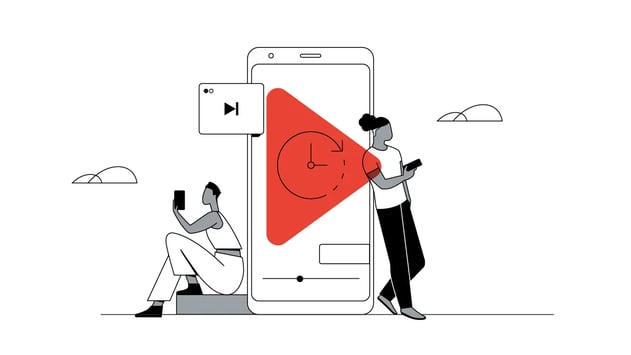 Image source: thinkwithgoogle.com
People's attention span is getting shorter than ever. Thus, as an online store, you must benefit from the constant changes in people's behaviors.
Accordingly, the short video format is becoming more vital than ever.
A study showed that 66% of customers say they pay attention to short videos 2.5 times more than long videos (Oberlo,2023).
To maintain users' interests, your videos should be concise and short. This will ensure that customers can comprehend your content easily.
You can break down your long videos into shorter series to be more appealing to your customers. Such video marketing practice will undoubtedly do wonders for your e-commerce.
8- Optimize Your Videos For Mobile Devices
An essential video marketing practice is ensuring your videos are optimized for mobile devices.
Nowadays, users spend most of their time scrolling through huge amounts of content on their mobiles. Thus, you must benefit from such behavior in your video marketing to accelerate your benefits.
Conducting such a practice will ensure your reach to the largest audience possible, especially those constantly busy with their mobiles.
Keep in mind that different platforms might need different dimensions to optimize your videos for mobile devices. Also, the resolution of your videos and the presence of captions are all necessary elements that should be considered for mobile responsive videos.
9- Include A Clear Call To Action (CTA)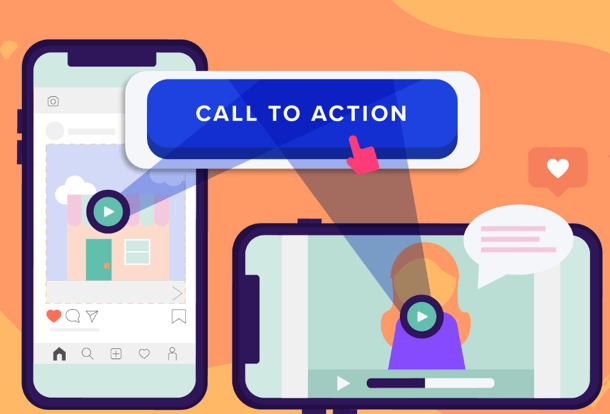 The importance of including a clear call to action will never change, even with the change in the medium.
Just because you are using videos, not photos or blog posts, does not mean you can neglect a clear CTA.
Including a clear CTA is a crucial video marketing practice. It guides your customers on what to do next after watching your videos. For instance, if you want customers to subscribe to your newsletter, mention it at the end of your video.
Simply put, the best-performing video marketing for online businesses is the one that includes a clear CTA. However, ensure your CTA is clear, concise, and short.
10- Measure The Success Of Your Video Marketing
Well, we should never forget the basics. One of which is to measure the success of your video marketing strategy.
By identifying the key metrics and KPIs, you will have to assess the success of your videos compared to these metrics.
For example, if your metrics are to increase conversion rates, compare your performance to the assigned metrics to measure its success. In addition, you will be able to pinpoint any deficiencies you can work on in the upcoming videos.
This practice will give you a highly-performing video marketing strategy for your e-commerce.
Ready, Set, Action!
Let's bring these practices to life!
You are now familiarized with the best video marketing practices for your e-commerce. So, it's time to embark on these practices to benefit the most from your online store video marketing.
If you still don't know where to start, we encourage you to check out Converted.in.
Convertedin is a marketing automation tool offering many services like automated ads, email marketing, a product recommendation engine, and many more.
Most importantly, it offers your e-commerce with the optimal target audience through its auto-segmentation service.
Simply put, Converted.in is the right place to transform the performance of your e-commerce.
So, book your demo now!