Top 8 Consumer Behavior Trends in 2023 For eCommerce Every Marketer Should Know

By
Merna Helal
·
5 minute read
The new year is here, and before turning in your marketing plans and strategies, you should learn all about consumer behavior trends in 2023!
Thanks to the rapid advances in technology, and the past global lockdowns, consumers are getting more comfortable conducting all their shopping through online stores. But as they get more comfortable, their expectations get higher and higher.
So, in order to be the most successful eCommerce business and the number one online store, you have to learn everything you can about your customer's behavior and how to offer them exactly what they want. To help you kick off 2023 on a high note, in this article, we will go over the top 8 consumer behavior trends to watch this year.
Table of Contents:
Top 8 Consumer behavior trends In 2023:
8 Consumer Behavior Trends In 2023 Every Marketer Should Know
In general, learning consumer behavior trends helps your eCommerce business create a better customer experience, increase sales, leverage opportunities, and build long-lasting relationships with customers.
Now let's time travel to the end of 2023, when consumer behavior trends are expected to be drastically different than what we know today. With the rise of new technologies and major problems all around the world, the way consumers shop, interact and make decisions will be completely transformed. Get ready to explore the future of consumer behavior and how it will shape your operations in 2023.
1- Fast delivery time is the norm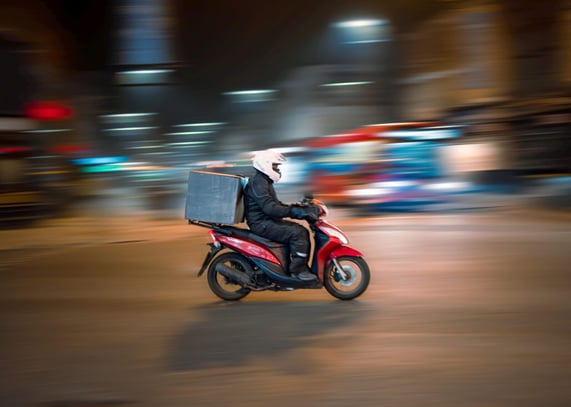 After Covid-19 hit the world and everyone started ordering everything literally online, eCommerce businesses started to compete over who could offer the fastest delivery. Once customers got a taste of short ETAs, they kept demanding more! And it is expected that in 2023 customers will demand even less delivery time.
To improve delivery time, you can streamline the order fulfillment process. This can include automating certain tasks, such as order processing and inventory management, to reduce the amount of time it takes you to fulfill orders.
You should try to shorten your delivery time as much as you can, but more importantly, you have to be transparent with your customers from the very beginning. In other words, don't promise fast delivery if you won't be able to provide it.
2- Tightening the purse strings
Recession, inflation, and global economic crisis are on everyone's minds these days, and accordingly they will affect consumer behavior trends in 2023. Needless to say, this will mainly lead people to tighten their purse strings as they get worried about their financials.
However, experts assure eCommerce businesses that this doesn't mean people will stop making purchases altogether. It just means that they may sometimes go for the cheaper options or need a bit more convincing to press that order button.
As an eCommerce business, you should try to have more variety of options (in terms of cost), a lot of different payment methods, and step up your marketing game.
3- Sustainability demand is on an upwards trend
One of the most important consumer behavior trends in 2023 is looking for sustainable and ethical products. In fact, research has shown that sustainable products have been witnessing 5.6x higher average sales growth than unsustainable products (or even just ones that are not marketed as sustainable).
eCommerce businesses should respond to this trend by making changes to their operations and product offerings. Already, many businesses are now offering more eco-friendly packaging options using biodegradable and recyclable materials. Some eCommerce businesses even took it a step further and provide detailed information to customers about the environmental impact of their products.
This interest in sustainable products will only keep growing in 2023 and the following years. So, you should start going green as fast as you can!
4- Influencers are becoming more influential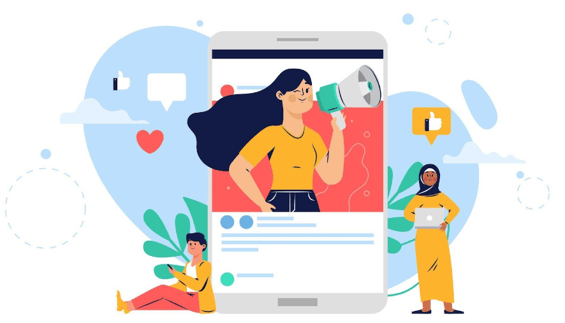 No matter how many ads and content you generate as an eCommerce brand, you will never gain the same exposure as influencers. Over the past couple of years, social media influencers became one of the most trusted sources when it comes to shopping online.
To take full advantage of that trend, you should consider adding influencer marketing to your plans in 2023. The best tactic you can start with is contacting micro-influencers (who have 10k to 100k followers), sending them your products for free, and asking them to share with their followers an honest review.
This is the most trustworthy approach you can start with your influencer marketing efforts. Of course, you should later share that content on your own social media accounts and eventually, you should collaborate with mega influencers to reach more potential customers.
Discover more in The Complete Guide to Using eCommerce Influencer Marketing to boost Sales
5- TikTok is the new Google
Do you use the term Tiktok it or are you a boomer who says Google it?
TikTok is becoming a kind of search engine, thanks to new generations using the platform to research products and see reviews before placing orders. So you have to be on TikTok and have users talking about you on TikTok to keep up with other online stores in 2023.
This is one of the most predicted consumer behavior trends in 2023, so if you are not already prepared, it's time to get creative and become active on TikTok. Also, you can incentivize your customers to create videos and reviews about your products by offering some discounts or giveaways.
Learn more about How to Use TikTok for Ecommerce Marketing and Sell More
6- Health is the number one priority
Another major factor caused by Covid-19 is people getting more health-conscious. This is not a new trend, but it is considered one of the most important Consumer behavior trends in 2023 because it only keeps growing over time.
Although this is not applicable to all eCommerce businesses, you can try to highlight any healthy aspects of your products, and new customers will pool in! Or you can even introduce some healthy options to your online store.
For instance, if you are an online retail store, you can sell products with special fabrics that don't irritate the skin. This is just one example, but depending on your sector, you should look for healthier options than the ones you are already offering.
Mental health also counts! Therefore you can tweak many of your existing products to help customers maintain a healthier mental state and get you more orders.
7- Installments are everyone's new best friend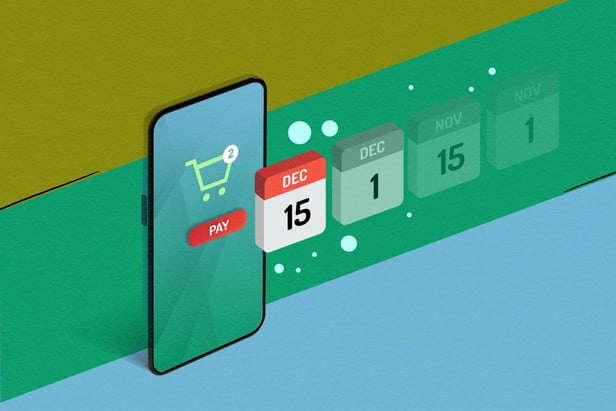 source: money.com
As previously noted, one of the consumer behavior trends in 2023 is customers being more cautious with money; this makes installments a rising star this year in eCommerce.
With the rise of online shopping and the economic crisis simultaneously, installments are becoming everyone's best friend. By offering installments, you ensure that your loyal customers don't turn their back on you due to financial difficulties.
In addition to customer retention, the installment option can get new customers because many people who couldn't afford your products in the past can now get them and pay over time.
If possible, take it to the next level and have an interest-free installment plan!
8- Around-the-clock customer support
If a customer has a question or complaint, their frustration will keep rising till you reply. That's why around-the-clock customer support is not only one of the consumer trends of 2023, but it is also a great opportunity for your eCommerce business to have strong relationships with customers.
Appointing personnel to answer customers' all day long may not be possible for all businesses. That's when artificial intelligence (AI) comes in! You can add an AI chatbot to your online store that replies to customers instantly.
In general, customer support is crucial for eCommerce businesses because it helps build trust and loyalty with customers, resulting in more orders, an increase in sales, and higher revenues!
Bottom Line
In the end, we can positively say that all the top consumer behavior trends in 2023 can be turned into great opportunities for your eCommerce brand to grow.
If you need a helping hand in turning those challenges into opportunities and sales, you can work with an eCommerce marketing operating system like ConvertedIn. Which can help you in automating many of your marketing efforts, auto-segment customers, and understand more about each segment you are targeting.
Also, ConvertedIn allows you to automate triggered email campaigns, provide personalized product recommendations, and automate ads across multiple social media platforms.
Book your demo now to learn more about our game-changing eCommerce business solutions!