10 Top Trends For Your Food & Beverage eCommerce
With constant changes in the world, the market of food and beverages changes drastically, and this directly affects the industry of food and beverages eCommerce as well.
The food industry has transformed in the past three years during and post covid-19. Producers and business owners have been shifting the whole thing towards healthier and more sustainable options.
This article will be your guide on how to master and win over your competitors in this industry.
In this article, you will know everything you need about the food & beverage eCommerce industry, its top trends, statistics, challenges & opportunities, and the most ideal marketing channels.
Read on!
Table of Content:
Top 5 Trends of The Food & Beverages eCommerce Industry in 2023
Image Source
1- Using AI & ML
Brands and businesses will increasingly employ artificial intelligence (AI) and machine learning (ML) technologies. For instance, it takes a lot of time and effort to build a suitable fitting algorithm for sales projections, such as five- or fourteen-month sales predictions, in the food industry. Today, in the era of data, it is possible to obtain sales estimates instantly. By utilizing this data, AI and ML make it possible to find the most suitable algorithm for a certain business and easily deploy that algorithm within the same organization with almost no chance of error.

2- Transparency is Key
Did you know that nearly two-thirds of consumers (66%) said they look for labels with the shortest ingredients list, while over 70% of consumers stated simple, identifiable substances have an impact on their purchase decisions?
Ingredient transparency is connected to sustainable practices in food e-commerce. Both for the sake of the environment and your own health.
According to Mintel's Global New Products Database of CPG launches in 2022, nearly three-quarters (73%) of consumers globally reported they have favorable feelings about companies who are upfront about where and how products were created, raised, or cultivated.

3- BNPL (Buy Now, Pay Later)
The number of BNPL subscribers in the US is anticipated to expand from 45.1 million in 2021 to 76.6 million by 2025.
Image Source

Customers who use the Buy Now, Pay Later payment option can buy goods and pay for them over time in set, regular installments. Due to the fact that BNPL agreements are frequently interest-free, consumers frequently choose this option over credit card payments. BNPL is proven to lower the rate of cart abandonment, increase sales, and speed up the checkout procedure.
4- Loyalty Programs
A YouGov survey found that 68% of US respondents prefer loyalty programs that send them tailored offers and discounts based on their past purchases.
Knowing they reward loyal clients for making repeated purchases, eCommerce loyalty programs are incredibly popular. Consumers love to get benefits such as cashback, savings, coupons for their next purchase, and freebies. In the meantime, businesses like Starbucks can use the information from their loyalty programs to comprehend the purchasing habits of their clients and give them customized deals based on their individual purchase histories.
5- Enhanced Checking Out Options
Image Source

The use of better checkout choices and technologies are now crucial. Customers are looking forward to easier and more enjoyable shopping experiences. Practices and research in conversion rate optimization (CRO) can provide insight into what makes for better selections at the checkout.
For instance, a recent study by Baymard Institute on the leading causes of cart abandonment included "too long/complicated checkout procedure" (17%) and "there weren't enough payment methods" (9%) on its list of causes.
Letting your customers have wide options of checking-out methods can be great. Also, saving their payment info for later can be a good option.

Most Interesting Food & Beverages eCommerce Statistics in 2023
The upcoming statistics prove that the food & beverage industry is an enormous massive business that will grow immensely in the upcoming decade. Check out those super interesting stats:
The market for CPG packaged foods was estimated at

$2 trillion

in 2021, and from 2022 to 2028, it is anticipated to rise at a CAGR of 2.9%. By 2028, the market is anticipated to grow to $2.5 trillion.

According to the

Food Industry Association and NielsenIQ

, grocery made up the largest online CPG segment in 2020, accounting for 44% of all CPG e-commerce.

According to recent research from Cargill,

55% of consumers

are more likely to buy a packaged food product if it makes a sustainability claim.

Nearly

70%

of consumers choose to shop local.

Food and beverage sales are expected to account for almost

21% of all US eCommerce

sales by 2027, according to analysts.

Food and beverage brands have a conversion rate of nearly 5.8%, while the average conversion rate for other industries is 2.63%.

According to a recent survey,

41%

of international online buyers anticipate receiving goods within 24 hours.

Food allergies are more common in younger persons as

28%

of adults aged 18 to 30 and 15% of adults aged 46 to 60 reported having them.

Between 2006 and 2020, sales of gluten-free and free-from foods increased dramatically in the United States, with gluten-free food sales reaching an estimated

7.5 billion dollars

and free-from food sales reaching an estimated 6.5 billion dollars. And it continues to grow.

Confectionery and snacks account for the largest market sector in 2022, with a market volume of US$9.2 billion. Comparatively speaking, China generates the majority of revenue (1,259 billion US dollars in 2022).



Biggest Challenges & Opportunities For Food & Beverages eCommerce in 2023
Image Source
With great opportunities come great risks! We all know that, however, while the food & beverages eCommerce continues to grow, more challenges and opportunities continue to appear.
Here are some points that you might need to take into consideration; this can be perceived as a challenge as well as an opportunity that you can make the best out of it:

Optimizing Delivery Schedules Challenge
It has been challenging to optimize forecast delivery schedules due to the supply chain unpredictability in the food and beverage industry.
Opportunity: Food & Beverage brands are investing in proper logistics optimization solutions to prevent scheduling bottlenecks and minimize delivery costs.
Increased eCommerce Expectations
Challenge: The food and beverage sector struggles more than other sectors to keep up with rising customer expectations on e-commerce platforms. They still need to catch up in terms of e-commerce adoption, but the pandemic has sped it up.

Opportunity:

For F&B businesses, now is the ideal time to attract customers and establish a strong brand identity. F&B companies are actively looking for user-friendly dispatch management software to shorten delivery times and satisfy customers' demands for rapid and fresh food deliveries.

Serving The Customer-preferred Time Windows
Challenge: F&B firms find it challenging to arrange their delivery at customer-preferred deadlines because they deal with long-shelf and perishable commodities.

Opportunity:

By providing multiple time slot options to customers, letting them choose one, and serving them at their preferred time, you can win customers big and build brand loyalty. Locus' delivery-linked checkout enables your F&B business to achieve all these!


Challenge: For F&B companies aiming to expand their operations and improve customer satisfaction, a lack of data on last-mile deliveries is a major challenge.

Opportunity: The mirror that reflects what is happening in any firm is opportunity data. By utilizing certain platforms, your F&B company can easily obtain timely reports with granular insights and eliminate the bottlenecks preventing it from meeting sales targets.
The Best Marketing Channels For Your Food & Beverages eCommerce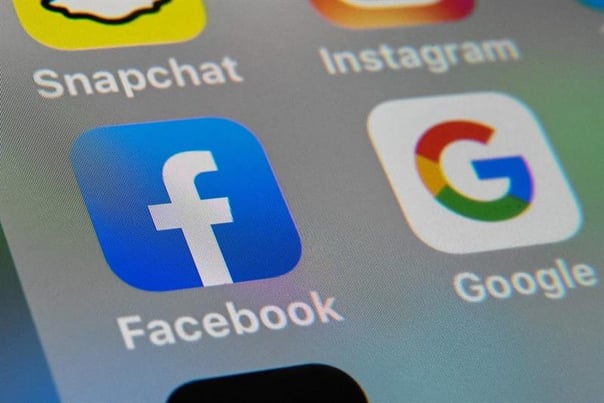 Below are some of the most effective marketing channels and methods to boost your eCommerce sales and attract more customers.
Social Media
Before purchasing any product, consumers frequently use social media to study their options. In order to attract new customers and engage and delight current ones, food and beverage firms would be prudent to employ social media to raise brand awareness.
Instagram is well-liked and widely utilized, and because of its emphasis on photographs and stories, it's perfect for restaurants and beverage and food companies. If you want to market to Generation Z, you must use TikTok. Yet Facebook continues to be a go-to platform for eCommerce businesses who use it to attract older consumers.
Email Marketing
Even though email marketing has been around for a while, it is still super effective. You can create targeted email marketing to inform customers of your DTC snack brand that you are having a discount or releasing new seasonal products, which is very useful for eCommerce brands.
Email marketing can be used by food and beverage companies to update their email subscribers on new products, recipes, competitions, and key news. It's an effective and affordable method of reaching out to customers.
SEO & SEM
While they are different, both are crucial for businesses. By implementing search engine optimization, you can get organic ranking (SEO). In order to attract these kinds of highly motivated local searchers, like the one looking for nearby gluten-free choices above, local SEO is extremely important for the food and beverage industry. This can help you. However, it takes more time than SEM.
Food and beverage businesses can use SEO tactics to increase sales from an eCommerce standpoint.
However, in today's extremely competitive market, it is difficult for new businesses to be noticed and even more difficult to stand out. If you do it correctly, paying to have your material appear at the top of search engine results in pages can be pricey, but it's also worthwhile in terms of ROI. Search engine marketing (SEM) is so well-liked because of this.
Moreover, If you run a local business, you should concentrate on showing up in searches that are related to your neighborhood (for instance, if someone searches for "gluten-free bakery alternatives in the Bay Area" and you are based there and offer those options). Because of the high purpose of these searches, it is likely that the individual looking for those possibilities is excited to discover a new gluten-free bakery. You'll get more if you pay to be at the top of the search results.
Video Marketing
Although video marketing is more recent, it is becoming more prevalent. For food and beverage businesses, social media platforms like Facebook, Instagram, Snapchat, and TikTok as well as YouTube, offer a wealth of potential. It provides a different channel for interacting with customers and demonstrating how your business stands out from the competition.
Giving your customers greater insight into what they care about by producing behind-the-scenes information for your brand in videos about how your products are manufactured (without disclosing trade secrets) and how you have made the company more ecologically sustainable.
Google My Business
Having a Google My Business account is required for every restaurant and neighborhood food and beverage establishment. This appears when a Google user searches your neighborhood for a business similar to yours on Google Maps and the home page. By including details like business hours and contact information, uploading menus and images, and promptly responding to reviews, you may enhance your GMB listing.
Receiving unfavorable reviews is never pleasant, but quickly and truthfully responding to them can help prevent one or two of them from harming your internet reputation.
The Best Marketing Strategies For Your Food & Beverages eCommerce
Here are a bunch of 5 strategies that you can use to get the best results out of your food and beverages business:
1- Have a Great Online/Digital Presence
It is almost impossible nowadays to fathom how an eCommerce company would succeed without a strong online presence to support it. Since online channels account for the majority of eCommerce's traffic, it is strongly recommended to invest in an effective online strategy supported by tools like company websites, social media channels, email marketing, blogs, specialized mobile application, and many more.
2- Follow The Latest Trends
Companies that don't adapt to the newest trends to stay up-to-date with consumer preferences will definitely fall short of their sales goals. One of the many advantages of eCommerce is that it allows you to assess market trends and act on them almost instantaneously, giving your business the best chance to increase sales. For instance, we have seen in recent years the "Go Green" trend and how it has transformed the market.
3- Use Omni-channel Marketing
By creating a strong marketing strategy, businesses should constantly try to use as many marketing channels as they can. Your marketing strategies should be focused on the fast-paced, screen-dependent customer base of today. Having a multi-channel, cross-platform marketing strategy is even more important for an online food delivery business. Investing in a strong SEO plan, content-based marketing, and mobile strategy will benefit your business permanently.
4- Offer Great Customer Experiences
More than 85% of B2B clients are willing to pay for services in exchange for a better customer experience, according to a market study. Statistics also demonstrate that more than 50% of customers will typically complete an online transaction based only on a personalized experience. You can easily create a personalized experience for your customer by leveraging data analytics and consumer behavior, which will enhance sales and result in a satisfied and expanding client base.
5- Have a Sturdy Sales Strategy
Helping your customers in their purchase journey via a simple and effective sales funnel is crucial. It is all about closing the deal! All your digital sales strategies involving social media platforms, paid traffic, Google ads, and sales pages should help drive your customers through their buying journey.