Effective Abandoned Cart Emails Best Practices to Recover Lost Customers
For many retail merchants, the holiday shopping spree is a "break it or make it" moment of the year; thus, we find it puzzling when online stores don't leverage an abandoned cart emails strategy. In fact, virtual shopping cart abandonment rates are close to 69%. This indicates that 6 out of 10 customers who add an item to their cart do not purchase it. What if I ask you this? Why not contact shoppers who added products to their online shopping baskets but never checked out?
The exciting thing is that; retailers can certainly re-engage buyers with abandoned cart email initiatives, even if they exit your eCommerce store during checking out. Based on recent statistics, over 58% of customers who received a personalized message about their abandoned carts chose to finish their transaction, and about 75% of customers pledged to revisit at a later time.
How annoying are abandoned shopping carts to you? I frown at it as well. But, just like click-through rates, they are unavoidable.

In this eye-opening article, we will uncover:
What are Abandoned Cart Emails?
Abandoned Cart Emails are friendly reminders (messages) sent to shoppers/buyers that have previously abandoned their shopping carts with the intent of making the user return to the website and buy the product they were about to complete initially. They generally contain a brief message, images, or summaries of the products left in the cart.
What is the Importance of Abandoned Cart Emails for eCommerce?
If you own an online store and you're concerned about the volume of abandoned carts you are experiencing, there are several possible reasons to think about mailing abandoned cart emails. Aside from the possibility of "it" boosting your conversions, it will contribute to the growth of your enterprise in many ways.
Even when retailers deliver abandoned cart emails, and the potential customers don't return to fulfill their purchases, the "data or information" collected can still be very beneficial. The data obtained can assist you in determining why the order was initially neglected, thereby making it possible for businesses to provide the required modifications and improvements to enhance customer satisfaction and lower cart abandonment rates.
Customers find abandoned cart emails beneficial; because they are tailored to their purchase behavior. As a result, it could be an effective method for you to demonstrate to the consumer that you regard and comprehend their demands, which could help establish a long-lasting engagement with them.
When online retailers have an automated email funnel for cart abandonment, they will have additional time to concentrate on other lead generation initiatives to drive sales. After you've established the workflow of your abandoned cart emails, you can utilize it to keep your current customers instead of investing a lot of effort and money into gaining new ones.
Discover 8 Practical Ways to Reduce Cart Abandonment Rate
Best Practices to Recover Lost Customers Using Abandoned Cart Emails
Leverage the following best practices to win back most of your lost customers cost-effectively.
1- Engage at the right time
What is the ideal time for sending out abandoned cart emails? As a starting point, we advise sending the initial response (message) an hour after the disengagement of the shopper. It's crucial for you to "make hay while the sun shines" in this regard. Waiting too long will cause retailers to miss the opportunity of rekindling the buyers' interest to complete the purchase finally.
After sending the first message, you can initiate the second mail 12hrs after, then send the third cart abandonment mail after 24hrs to complete the process.
2- Write an attention-grabbing headline
Adding a catchy "title" to your message will increase the click-through rate, and your buyer's interest can easily be captured. Based on the analysis of thousands of successful abandoned cart email samples, they all have one thing in common: the "message title" is brief (precise) and easy to understand.
3- Capitalize on Social Proofs
Since 88% of shoppers are impacted by reviews and ratings, adding social proof to your abandoned cart emails will enhance the likelihood of closing a sale. If the product that your purchaser abandoned has positive reviews, the proper course of action would be to include those similar reviews in your email if they exist for that product.
Nonetheless, if you do not have any specific reviews, don't hesitate to include user testimonials and other feedback that are generally relevant to your brand.
4- Optimize for Mobile
In today's world, buyers shop across different online stores via various devices and platforms. For instance, a customer might look through your product catalog on a laptop, add a few products to their cart, and then come back a few minutes later to finalize the transaction on a mobile device. Irrespective of the device they're using to browse, adaptable (responsive) email design makes it possible to constantly deliver the proper messaging and entice cart abandoners to make another purchase.
5- Utilize Multiple Channels
Since customers shop across different channels, using a single channel to target them is no more the only funnel for the clients' shopping experience. Although, we would never minimize email's role in winning back clients. Online sellers can still try out SMS marketing and Push Notifications alongside your initial strategy. By so doing, businesses can reach out to customers via their preferred opt-in channel.
6- Provide a Discount
Beware that most shoppers may remove items from their shopping carts if they find out the total price is higher than anticipated. In most cases, when buyers add products to their cart, they occasionally forget to account for fees like shipping and taxes. Therefore, it should not be shocking that price is the main factor that causes an increase in cart abandonment. Providing a discount is an effective strategy to win back those potential consumers who might have been turned off by the "initial cost" of the items.
7- Use a Catchy Call-to-Action Button
Not only should you urge your purchaser to take action via the "email copy," but you should also display the items (products) via the mail. If, after reading the email, they are still unsure what to do next, there's something wrong!
The Call-to-Action (CTA) button in the email should be noticeable. Make the button seamless to click, colorful, and bold. Also, to enhance the possibility of click-throughs, include compelling CTA wording on the button.
Check out Tips And Best Practices For A Successful E-commerce Email Marketing
3 Inspiring Abandoned Cart Emails Examples to Recover Lost Customers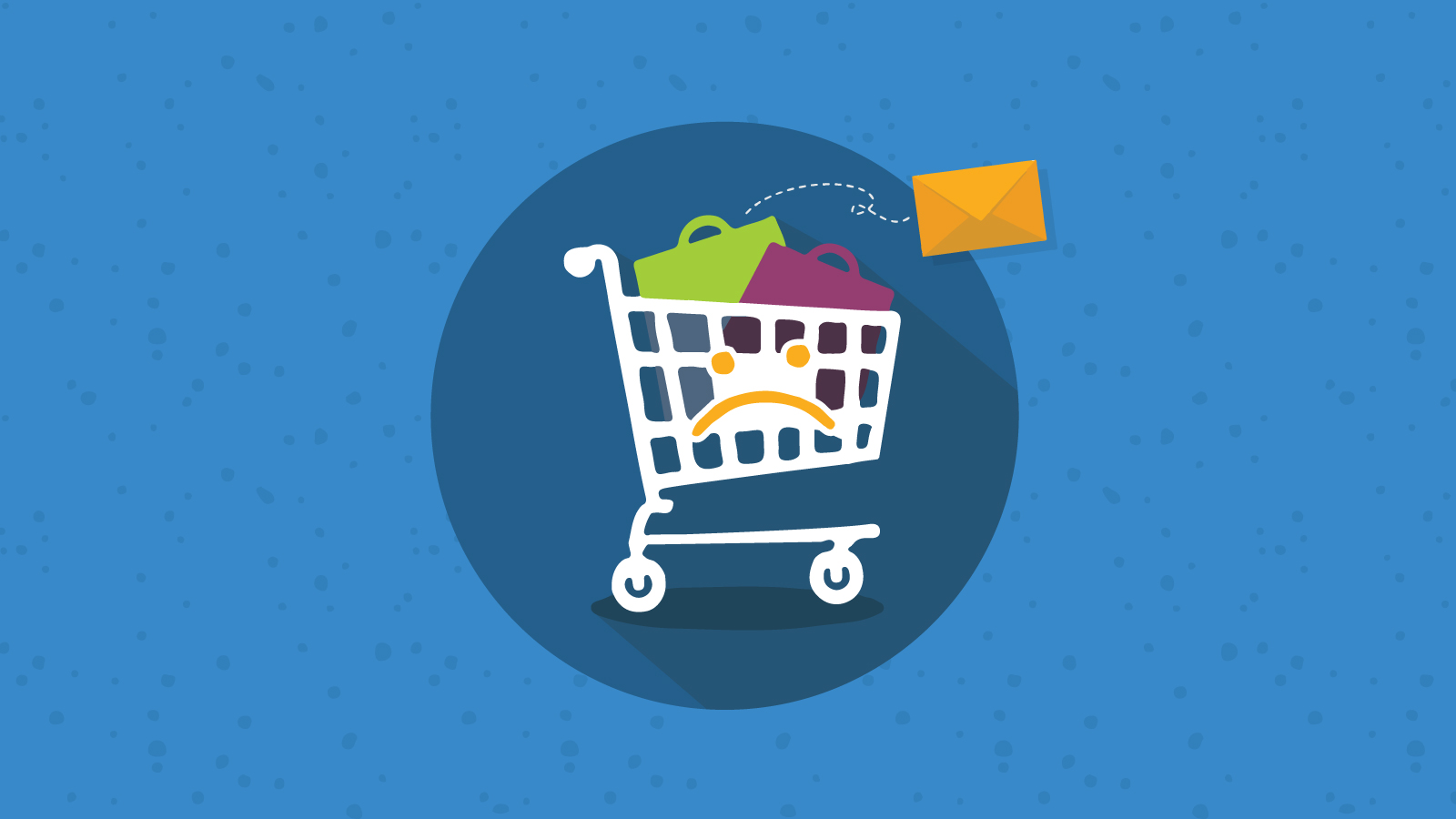 Casper Abandoned Cart Email
Casper "abandoned cart email" is basic yet attractive, on-brand, and contains a compelling testimonial below the primary CTA that reinforces the quality of the product.
Even if a shopper chooses not to revert to the cart immediately, they will ultimately navigate their way back to the checkout after reading more positive reviews about the product.
If shipping prices previously turned the buyers off, Lego begins by emphasizing a free shipping option that can pique the consumers' attention.
By inquiring from the customer if they loved the things they saw, the company further aimed to rekindle the interest of the buyer to make a purchase. Additionally, extra checkout buttons with various CTAs have been added to win the customer further. By combining this with free shipping, the likelihood of recovering a lost sale is increased.
Under Armour Abandoned Cart Email Sample
The elegance of the Under Armour cart abandonment email truly stands out right away.
The email "header" draws attention to the previous pair of sneakers the buyer looked at while shopping. The "Return to Your Cart" Call-to-Action establishes the anticipation that consumers will be redirected to the same point in the checkout page where they were before abandoning their order.
The alternative product (item) suggestions towards the bottom of the "abandoned email copy" provide the retailers with two distinctive benefits. First, retailers can save the sale if customers decide not to progress with the initial abandoned product by substituting a comparable-priced item. Also, promoting products comparable to those already being considered for purchase by customers will increase the average order value.
Final Thoughts!
Cart abandonment is risky in e-commerce, but it can't be entirely stopped. Abandoned Cart Emails have a strong track record of lowering cart abandonment rates and reclaiming neglected product carts. In addition to enhancing loyalty and trust, they strengthen customer relationships with the brand and allow the business to investigate and address some of the abandonment causes.
For those that might find this process a bit time-consuming, ConvertedIn is the big brother that can assist you in this process while ensuring that you regain all your lost customers within the shortest possible time.

Using data, AI, and shoppers' insights, our platform empowers you to create personalized emails for your customers to get better results. Request a demo to see it in action!