How to Use TikTok for Ecommerce Marketing and Sell More
With marketing being extremely competitive, getting your brand across to everyone is challenging. However, with social media, it's getting easier to do so. One platform that can be harnessed easily is TikTok.
TikTok is a powerful new social media platform that allows users to create short videos and share them with their followers. It's an excellent way for brands to connect with their customers personally and promote products fun and engagingly.
But Tiktok can also be used for eCommerce marketing and selling more products online. In this article, we will show you how to use Tiktok for eCommerce marketing so that you can sell more products online.
What are the Benefits of Using TikTok for an eCommerce Marketing Campaign?
Companies have realized that TikTok can help boost sales and build brand loyalty. They've used the young platform for different reasons, including promoting new launches, flash sales, and new product promotions—to increase their visibility amongst young demographics.
Popular e-commerce brands like Nike and Adidas have used Tiktok for their marketing campaigns. Alibaba has also partnered with the platform to promote its brands. Many companies use TikTok to get closer to their customers—it works because it's fun!
Here are some reasons why you should consider TikTok marketing as part of your e-commerce marketing strategy:
TikTok has a large user base of Gen Z users.
TikTok has the potential to take your business to the next level with the help of its vast audience base.
TikTok ads allow you to run an ad campaign (paid) and also allow you to run an organic campaign.
You can use the power of Influencers on TikTok to promote your brand or product.
In addition to Influencers, you can also use the Hashtag Challenge feature to impact your target audience.
The average time spent on TikTok daily is 40 minutes, which is higher than other platforms like Facebook and Instagram.
TikTok is extremely popular among young people, who comprise the most significant proportion of e-commerce users.
TikTok can help you craft a brand story in as little as 15 seconds.
TikTok allows you to be creative and interactive with your customers through videos that get noticed by people.
8 Ways to Use Tiktok for Ecommerce Marketing and Sell More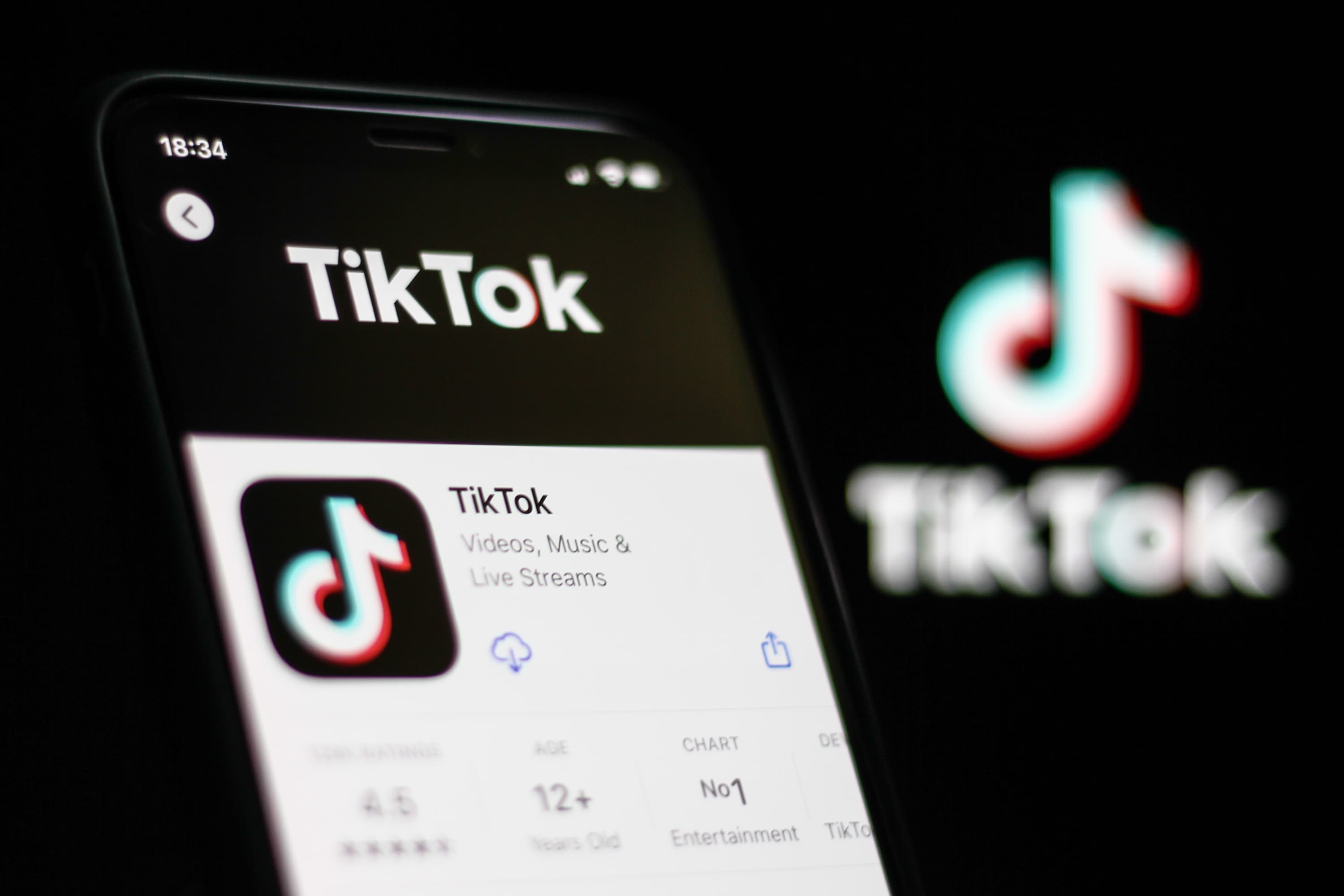 Here's how you can use TikTok for eCommerce marketing:
1- Create an Account That Attracts Your Target Audience
A business account is required before using TikTok for your online store.
When you create an account, you need to choose a username that appeals to your target audience. Your handle should be catchy and memorable so that people will remember it when they see it on their feed.
You can create a business account by following these steps:
Go to TikTok's homepage and click on "Business Account" in the top right corner
Choose a name for your account and confirm it by clicking "Next."
Select the type of business you are (eCommerce, Retail, Service) and enter an email address where TikTok can send notifications
Read through the terms of service and click "Accept."
Click on "Create Account Now."
Once you've created your account, you can use it to promote your products differently. TikTok allows users to post videos, images and GIFs with music clips from popular songs. You can create these or use stock media from sites like Unsplash or Pexels.
2- Collaborate With Influencers and Micro-Influencers
One way to promote your brand on TikTok is to collaborate with influencers and micro-influencers.
Influencers are people with large followings who love to share their opinions by posting content related to your industry. Influencers may be bloggers, celebrities, or entrepreneurs who have established themselves as authorities in their space.
TikTok allows users to collaborate with other creators. This can be an effective way to get more exposure to your products. For example, if you make clothing, find a TikTok influencer who also posts about fashion and ask them if they would like to collaborate on one of their videos. They may even want some free products in exchange for their promotion.
Another option is to find micro-influencers who have smaller followings but still have loyal fans that will listen to what they say. You can collaborate with micro-influencers. Create your own micro-influencers by getting a few people on board who have large followings but are not too expensive to work with.
3- Promote Your Products in Relevant Videos
If you're trying to promote a product on TikTok, it can be beneficial to find videos that already have the same theme. For example, suppose you're trying to sell a phone case or protective screen for phones. In that case, you may want to find tutorial videos showing people how to protect their phones.
This can be a great way to make your product stand out on TikTok because it will be seen as relevant and helpful in the eyes of the viewer.
Find content related to your brands, such as beauty tutorials or fashion tips, and reach out to the creator of that video. Ask if they would be willing to mention your product in one of their videos.
You can also create content yourself that targets a specific audience. For example, posting short videos about how people can use certain products in their everyday lives.
Discover E-Commerce Video Marketing: The Best Way to Effectively Increase sales
4- Market Your Product With TikTok Ads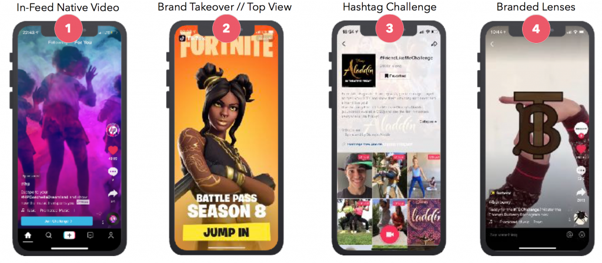 TikTok has a built-in advertising platform that allows brands to promote their products and services. This feature can reach millions of users by targeting specific demographics, locations, and interests.
The cost of running an ad campaign varies depending on how long you want it to run and how many people you want to reach.
You can use TikTok ads to promote your product by targeting specific audiences. You can show an ad in a user's feed or target users who have already watched one of your videos.
TikTok ads are also helpful for promoting your new product launches and sales, which could help drive more traffic to your website and increase sales.
5- Use Hashtags to Get Discovered By Users
Choose a Viral Hashtag Challenge that aligns with your brand and use it in your videos.
Hashtag challenges are a fun way to engage with your audience, attract new users, and generate buzz around your brand. When you create a hashtag challenge, you can use it in your videos and promote it on social media to get more views.
Users who see your brand's hashtag used by others will likely click on the video and check out what everyone is talking about.
Hashtags are easy ways to connect with other creators, build relationships and gain new followers. It will increase the exposure of your eCommerce business and your video content.
So if you are planning to create a hashtag challenge, here are some tips to help you get started:
Keep it simple, and fun
Use the same hashtag throughout your campaign,
Create a unique prize that's worth sharing,
Get a list of influencers to support your campaign
Create an exclusive video on other social media with the hashtag
Ask your fans and customers to tag their videos with the hashtag
Create a landing page that shows all the posts tagged with your hashtag, so you can easily promote them
6- Tap into the trending sounds and trends
Since TikTok began as a music app, trending videos often contain popular songs. To find them on the app, go to "Discover" and see which sounds are labeled "Trending."
With this in mind, you can create TikTok videos that feature a popular song, possibly from an artist you sell music from. You can also use them to advertise your own merchandise. For example, if your brand is known for selling T-shirts or CDs, make a video featuring one of these items and the song playing in the background.
This will help you get your brand in front of millions of people who may not have heard about it yet. These videos are also perfect for promoting products on social media, as they can be shared easily on platforms like Instagram and Facebook.
7- Make How-To Content
TikTok is a place for all kinds of content, including how-to videos. This is the perfect platform for you if you have an audience that loves to watch instructional videos.
You can make tutorials on anything from makeup application to making slime or even creating DIY crafts. These videos will help build your brand and increase engagement with your audience.
The more detailed and specific these are, the better they will be. For example, if you're a makeup brand, make a video showing how to apply different lipstick styles or mascara. This way, users can see what they're getting when they purchase one of your products.
If you have a product that can be used in many different ways, make a video showing people how to use it with additional items. This will help increase brand awareness and also get people talking about your brand online.
8- Do Competitions and Giveaways On TikTok
Doing a competition or giveaway can be a great way to increase engagement with your audience and drive some sales.
For example, create an outfit using one of your products if you're a fashion brand. Share it on social media with a caption that asks people to vote on which look they like best. The winner could receive a prize like free shipping or another discount on their next purchase.
But you must ensure your terms and conditions are crystal clear, so users know what they're entering. You can also do giveaways by asking people to post photos of themselves using your product or wearing it in different situations.
Final Thoughts and Takeaways
Tik-Tok is unique in how it allows you to share stories and connect with other people. Your first experiences may be overwhelming, but soon you'll catch on. However, Ad automation using AI tools like ConvertedIn can help you leverage TikTok platforms without many challenges. It automates tasks like data collection, customer segmentation, and product recommendation when creating TikTok Ads. In addition, the AI platform will also help you create multichannel eCommerce marketing across other platforms like Facebook and Instagram.