How to Utilize Average Order Value To Boost Sales
For most marketers', acquiring more customers is always the first line of suggestion they give when asked about ways to increase revenue. But Guess what? The previous suggestion isn't among the cost-effective ways to grow a firm's earnings. New customers are sometimes not required for increased revenue. It's no surprise that enterprises are shifting to current customers to increase revenue because new customers have a long payback period. You can boost your profits at a low cost by extracting as much revenue as possible from your existing users.
By deploying effective strategies to increase the average order value, an eCommerce firm will be on its way to profitability and expansion. For a fact: rather than trying to attract new buyers (subscribers, users, customers) through expensive paid traffic to an online store, businesses will save costs by increasing the average order value; without spending heavily on additional advertising and marketing.
Do you want to learn effective ways to reduce costs and increase revenue in an eCommerce business? If yes, take a deep breath. In this detailed guide, you will learn the definition of the average order value and how to calculate and increase the average order value. Now, it's time to explore further;
What is the average order value in eCommerce?
Average Order Value (AOV) is a metric that calculates a customer's average money every time they make a purchase on a website or through other online channels. Business owners who operate an eCommerce website should be aware of this metric because it influences critical business decisions like product pricing, store layout, and advertising spending.
In essence, this parameter provides information about customer behavior. For instance, a reduced average order value usually means your customers prefer making smaller transactions with each purchase. Therefore, this metric will assist you in determining whether or not your promotional strategies are effective.
Why is the average order value significant?
Understanding your enterprise's "average order value" will help you gauge your marketing spend and pricing strategy by providing proper metrics for measuring your customers' buying behavior, particularly on which products and how much they spend. As a result, the overall performance of marketing initiatives will significantly yield expected results.
Boosting your "eCommerce store's" average order value significantly impacts your revenue growth. Furthermore, because each order has a transaction cost, doubling the "average order value" will substantially increase sales because customers are already purchasing from the store.
It also helps in analyzing your customers' behavior in a variety of ways, namely by letting you know:
Order (item) preferences: What types of goods do they tend to purchase?
Mode of shopping: Are they customers who go straight to the item (product) pages they want, or do they navigate through different products before purchasing?
Purchasing power: Do they spend a lot of money? Do they prefer making lower, more frequent purchases?
Therefore, start identifying needs and making marketing choices to improve your "average order value" with the outlined data above.
How to calculate the average order value?
The formula for estimating the "average order value" is computed by dividing the overall (total) revenue by the actual (total) units of orders.
Formula:
Average order value = Total revenue generated / Total number of orders
Example 1: Average order value
Calculate the average order value of an eCommerce store that sells "school bags." Sales history from the company shows that -Amazon Ltd generated total revenue of $2500 in June with 200 units of "school bags" ordered.
From the question;
Total revenue = $2,500
Total number of orders = $200
Therefore:
The average order value will be (AOV): $2500/200 = $12.5
Deductions: From the answer obtained in example 1, the average customer spends $12.5 on each purchase made in the store.
Note: The average order value (AOV) is determined by sales per order rather than sales per customer, I.e., when a customer returns to make additional purchases, a merchant must compute each order separately into the "AOV" calculation.
How to increase the average order value?
Clever sales and marketing strategies and direct rewards can be used to encourage consumers to spend more time on your eCommerce store. To increase the average order value, begin by segmenting (divide) your users into three distinct categories:
High-spending individuals
Consumers with a median income
Low-spending individuals
After dividing the customers into segments, you can now concentrate on each customer group based on additional information like the type of purchased items, frequency of purchase, e.t.c. Ideally, customer segmentation will always assist a firm in having a better understanding of the buyers, not only when computing "average order value" but also when making marketing decisions.
Below are some strategies that you can use to boost your Average Order Value:
Reward first-time users
Most of your buyers will be first-time customers when you're operating a new e-commerce marketplace. Providing discounts or deals to new visitors will encourage users to buy from your online store, thereby increasing the underlying Average Order Value.
Provide time-based deals
To significantly boost Average Order Value, you can provide a time-sensitive bonus (for example, a discount or gift valid for 48 or 24 hours). However, it may not raise the profitability for an extended period, but the urgency aids conversions. These deals are excellent for increasing the "average order value" during slower times.
Set a free shipping limit
Many e-commerce stores are already using this technique to increase their average order value. Promote the free shipping offers on your e-commerce store. Use software tools to display a message at checkout informing consumers if their order falls short of the minimum. Customers are encouraged to fill their carts with more items to meet the limit.
Integrate product (item) discounts
Discounts will assist in increasing the average order value. Rather than simply lowering the sales price, try to implement a minimum spend requirement. You could, for example, give a $40 discount on any shopping of $280 or more. Some e-commerce stores provide volume discounts, resulting in a more considerable average order value.
Additionally, showing consumers the financial savings they will receive by making additional purchases increases AOV because customers can justify paying more.
Develop a user contest campaign
Develop a contest program where consumers who buy frequently can win prize packages. An online store should inform customers that they have an opportunity to win a reward if they place an order. Numerous apps can assist you in running the competition. By running such a contest, an online store owner will gradually increase the average order value.
Offer a gift-card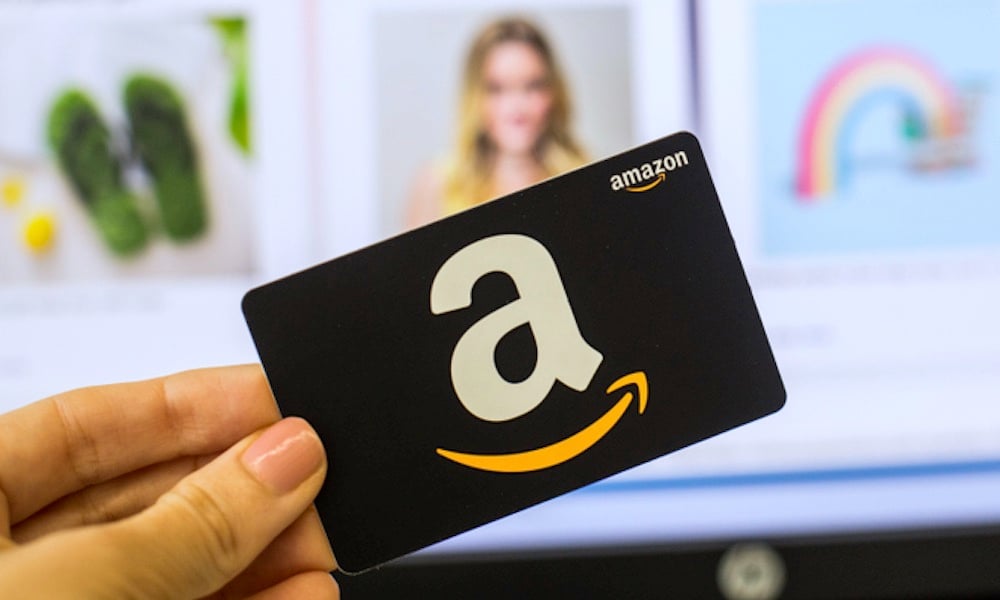 Offering different Gift card vouchers is another excellent way to boost "average order value." Consumers are more willing to purchase again if they receive a gift card. Nevertheless, bear in mind that all these types of incentives only work if your item prices are too high; otherwise, the customer will get a free item, and the firm will likely lose money.
Ultimately, providing gift cards incentivizes repeat purchases, lowering future marketing budgets. It's a fantastic reward when sales are down for the season. A company should not offer "vouchers" all year round because they will lose their value over time.
Integrate loyalty programs
A loyalty program will help an enterprise to increase the average order value. Shoppers can earn discounts or points just by being repeat customers every time they place an order. The concept encourages consumers to return to the e-commerce store to shop, resulting in a user fanbase that is much more likely to purchase a more significant number of products, thereby increasing the "AOV."
Provide social proof
Customers who make online purchasing decisions rely on social proof, including reviews and feedback. According to recent research, consumers are willing to spend 31% more on websites with positive reviews. To increase the average order value, carefully place as many great reviews on your online store.
Showcase trending products
Promote hot items on your platform to improve their visibility. On the product pages, make sure the images are flattering, or if there are any special offers, make sure they're visible. These tactics will help you increase the average order value.
Benefits of increasing or improving average order value?
1. Increased revenue
A company's revenue rises as a result of customers purchasing more products. Furthermore, if you employ the best techniques, your profits will rise. However, keep in mind that higher revenue does not imply higher profits. However, you should seriously reconsider your pricing strategy in such cases.
2. High customer lifetime value (LTV)
Another essential metric to consider when evaluating your company's health is customer lifetime value. AOV and LTV do not have to be completely exclusive. AOV has an indirect impact on customer LTV because it influences customer value. However, a higher average order value results in higher LTV.
3. Sales boost
Enterprises tend to sell higher merchandise when they increase the average order value. As a result, the e-commerce platform will see a sales increase, which is good.
4. Increased profitability
You can shorten the sales cycle when your company's average order value rises. As a result, your e-commerce business will make more money in a shorter period. Also, you can decide to channel funds into marketing and other growth strategies.
Final Thoughts
The most effective marketing strategies in the world mainly rely on a small set of fundamentals. We've gone through them all in this detailed article. Are you going to implement this strategy in your marketing arsenals today? Share your thoughts.