Discover The Most 10 Profitable eCommerce Niches in 2023
Establishing a business can be quite challenging, right? And choosing the right products or services for niches that sell can be quite hard.
If you are trying to start your eCommerce business, you need to start taking some steps to find profitable niche areas.
These niche areas can be considered blue ocean strategies that others have not invested in yet! So, this might be your golden chance to invest in the right business with the right audience presenting products that can boom in sales.
With the eCommerce industry growing massively lately, there are more and more opportunities coming up for you to invest in!
Get to know everything about eCommerce's most powerful niche areas in this article.
Table of Content:
The Best 10 eCommerce Niches in 2023
What is an eCommerce Niche?
Image Source
An eCommerce Niche is a specific target audience or a special area in a certain market or industry that other businesses might not have invested in so much or an industry that might have less demand or attention from other brands. Hence you can have the chance to have a good market share.
An eCommerce Niche is always smaller and considered a subcategory of a larger market. It is all about narrowing down and dividing the markets in order to discover new areas or new needs that can be fulfilled by your brand or business.
By doing this, you will target a highly specific target audience with different characteristics from the main audience.
Examples: certain eco-friendly products, specific handmade items, or any other trendy products.
5 Benefits of Finding a Niche For Your Online Business
Some might think narrowing down your audience will be a negative thing to do! This is actually a misconception. Having a specific niche has a bunch of benefits for your business. Check them:
Lower Marketing Budget

Well, you wouldn't need to market for everyone! Marketing your products for a certain group of people can ease the process and actually make it more successful.

Knowing the places they are usually in, the activities in which they participate, and their daily routine can help you personalize an experience that can be way more relevant for them and can directly boost your sales. This will definitely help you be more cost-effective.


Have a Loyal, Highly Targeted Audience




Having a specific targeted audience with specific needs that your business can satisfy can help you have a loyal group of audience. Niche audiences searching for certain solutions for certain problems wouldn't want to feel as if they are like anyone else! They would want to feel special, and when you give them special treatment and a personalized experience, they will surely be loyal to your brand and can help boost word-of-mouth marketing.


Less Competition




Choosing the blue ocean strategy and not the red ocean or choosing a niche area that businesses haven't yet invested in can be a great decision.

This is an area where you can stand out, be unique, and get the desired attention without the presence of competition in the marketplace. Invading a new unconquered area in the market or in a specific industry can help you be a pioneer in that field and can help you get loyal customers as they will not find what they need at any other place. Thinking that unconquered marketplaces can be dangerous or can have less demand is a myth


Launch Extra Premium Services/Products

Being a one-of-a-kind in a certain industry can help attract certain customers, and being the only one who offers solutions to their needs can help you offer certain extra services or products for an extra charge. This can be applied in certain businesses, not precisely any business type.


Increase Profit & Sales


Serving a certain unattended niche audience can help spread the word about your business in this market field. People that share the same interests will be reporting to each other about you, and if you are really offering a high-quality product/service, this can boost your sales and profit!

Example: Pet owners or travelers on social media groups. Satisfying certain needs that are not being met by others businesses can help you maximize your sales and profit.
The Best 10 eCommerce Niches in 2023
Get a closer look on the most profitable niches in 2023 that you can invest in to get the best results and maximum sales.
1- Health & Beauty Care
The health and beauty industry is going to have nearly $600 billion in revenue in 2023, and it is expected to reach $670 billion in 2026. In this industry, some products sell better than others, from which are:
- Facial Beauty Roller
- Makeup Brush Set
- Makeup Brush Cleaner
- Neck Massager
- Anti-Snoring Mouthpiece
- Electronic Teeth Whitener
- IPL Laser Hair Removal
- Lash Lifting Tool & Set
Check Your Guide To Beauty Ecommerce Trends, Tips, And Strategies In 2023
2- Pet Products/Services
The pet owners' niche is a profitable business. Did you know that 43.6% of people, when asked, were picky about what their pet eats? Pet owners don't only buy their pets' needs. They also purchase luxurious pets' products or services. Some of the most popular pet products that are ordered online are pet shampoo, organic pet food, pet treats, pet medications etc.

3- Men's Wear
Fashion is an evergreen niche that never goes away. However, recently men's fashion is one niche with a great potential in 2023. Of course, women's fashion has always been booming, but men's fashion is so less saturated. Hence, you can easily stand out by presenting one value proposition that will make you unique.
Then, with the right marketing efforts, you can boost and maximize your sales. You can start trying with these products: tank tops, corduroy shirts, cargo pants, bucket hats, etc.
Discover Fashion eCommerce in 2023Top Trends, Statistics & Strategies
Image Source
4- Eco-friendly/Organic Products
This can be a little broad and can be used in anything. Going organic and choosing eco-friendly products is a global trend! Selling actually good green products might result in increasing your chances of success.
This can be in different segments like cosmetics, home goods, fashion, travel stuff, and more.
The world needs more of that, and you have the chance to lead with your business.

5- Online Courses
Since the pandemic, everyone has started working, studying, and developing online. Nearly in all industries, online courses have started to boom. So, if your business is an educational one or your service can be given online, you can start offering online courses, services, or even consultations.
This can be a great start for your eCommerce and for yourself. You can start with some free courses, and premium courses, and you can even give bundle offers for people to subscribe.

6- Re-commerce
This is a great way for niche audiences who love to wear brands with affordable prices. Re-commerce is selling products that were either previously owned, used, or new.
The most popular categories in re-commerce are clothing, electronics, books, jewelry, goods, etc.
Another business that is more or less similar to re-commerce also is rental clothing. It is a way of getting expensive products at lower prices. This is pretty much the same, and it has great potential of growing this year.

7- Fitness & Gym Appliances
With many people staying at home or working from home, they started purchasing gym equipment that can help them do some movement or work out at home with simple gym tools. You can create tools' bundles for each workout with some offers, for example, yogi bundles, pilates bundles, cardio bundles, and weightlifting bundles. Some products might be more popular than others, for example: skipping rope, water bottles with straws, non-slip yoga mats, indoor fitness trampoline, and more.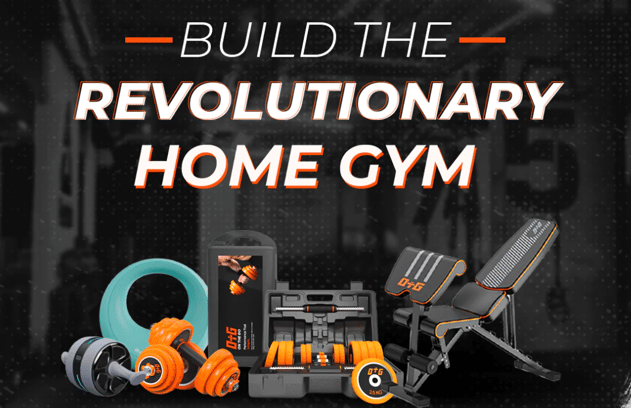 Image source: otgonline.in

8- Jewelry
One of the best niches in 2023 is jewelry. The global jewelry market is expected to grow nearly to $19.88 billion by 2024. You can choose to target those who are looking to bring a gift for someone, or you can even try to target those who want to pamper themselves.
Jewelry sales can boom during occasions and holidays. You can also stand out by offering customized jewelry and handmade products.

9- Home Decor
As people have been spending more time at home since the pandemic, home appliances and decor have been booming. People are trying to turn their homes into aesthetically beautiful places.
Now this niche area has been super active. The trend of people purchasing things for their homes is not going away soon. You can even choose to sell something with certain styles, i.e. modern, classic or bohemian or you can choose to sell products with certain handmade material, or you can choose whatever specific niche area you like and can succeed in.

10- Home Improvement & Tools
Recently, the home improvement market has grown a lot, surpassing $762.9 billion. As people stayed late and spent more and more time at home, the DIY trends started to increase massively.
Moreover, people will never stop making changes to their homes. This niche area has much less competition than other fields. This can include products that can help ease the daily activities you make.
Image Source

And you, what would you choose from the previous niche areas?
Also, there are way more things to explore, and you can even come up with a totally new idea or concept to satisfy a certain need with your customers.
Learn more about Top eCommerce Trends For 2023
Automate Your Next Marketing Step!
Now is the time to grow your eCommerce business, and to do so, you need to start automating a lot of the steps inside the process. Convertedin is one of the best marketing operating systems for e-commerce. Now you can create a personalized marketing experience that can boost customer engagement and maximize ROI.

Now you can easily target the right customers, engage shoppers, and save time with ready-made automation templates.