Skyrocket Your eCommerce Sales With Email Personalization

By
Merna Helal
·
4 minute read
For decades merchants have been perfecting the art of selling and good customer service. That included real interactions from one human to another, that level of intimacy was forgotten for a while when mass production and the digital era began.
However, consumers started to feel disconnected, and brands got dehumanized. The gap increased over time, then personalization came and changed the game. Thanks to personalization, eCommerce businesses can finally attain the same level of connection with their customers as brick-and-mortar stores.
Personalization quickly took over every marketing channel. But to truly establish a one-to-one relationship with customers, nothing is better than email personalization! By sending an email that solves a specific pain point or being there at the exact right moment when a customer needs it, surely you will gain a loyal customer for life!
Let's take a deep dive into email personalization and how eCommerce businesses can use it to gain loyal customers, increase sales, and stay on top of the competition.
Table of Contents
What is Email Personalization?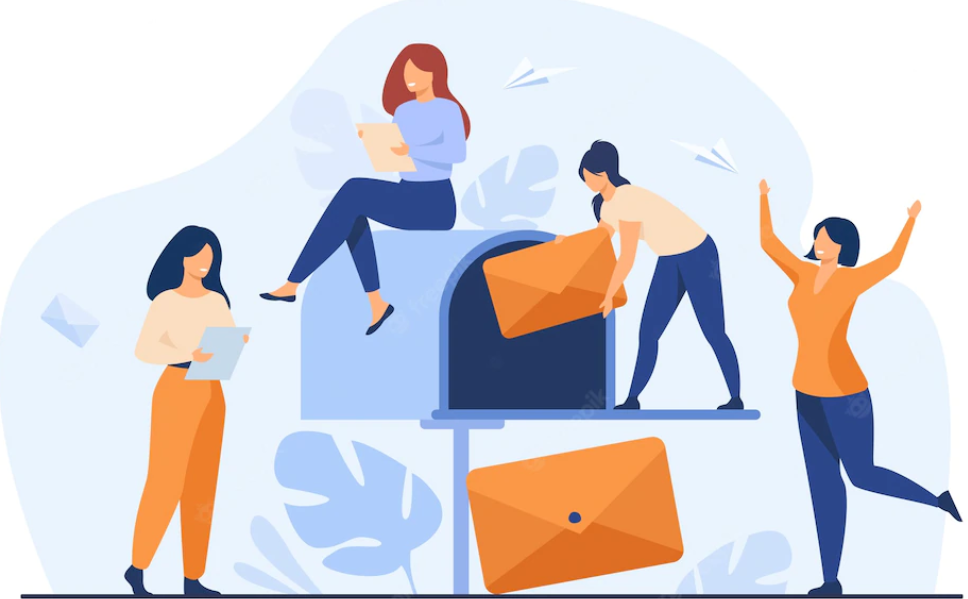 Email personalization is a marketing tactic in which previous data on customers are utilized to send email campaigns that appeal to each individual user or specific segment.
Many marketers think that personalizing an email is simply by adding the recipient's name to the subject line and the start of the email. But it's much more than that; to truly achieve the goal of having a connection with your customer, each part of your email should be personalized, starting from their name all the way to the product recommendations and exclusive offers.
That seems like a lot of effort right? So why should you send personalized emails instead of bulk emails?
The Importance of Using Email Personalization For eCommerce Businesses
As previously mentioned, personalized emails help you connect more with your customers. But that's not enough, so let's take a look at some stats and numbers to help you under facts stand why it's vital for the success of your eCommerce business to personalize your email campaigns.
Ready to start your email personalization journey? Let's take a look at some easy tactics to get you started!
Best Tactics to Start Personalizing Emails in the eCommerce Industry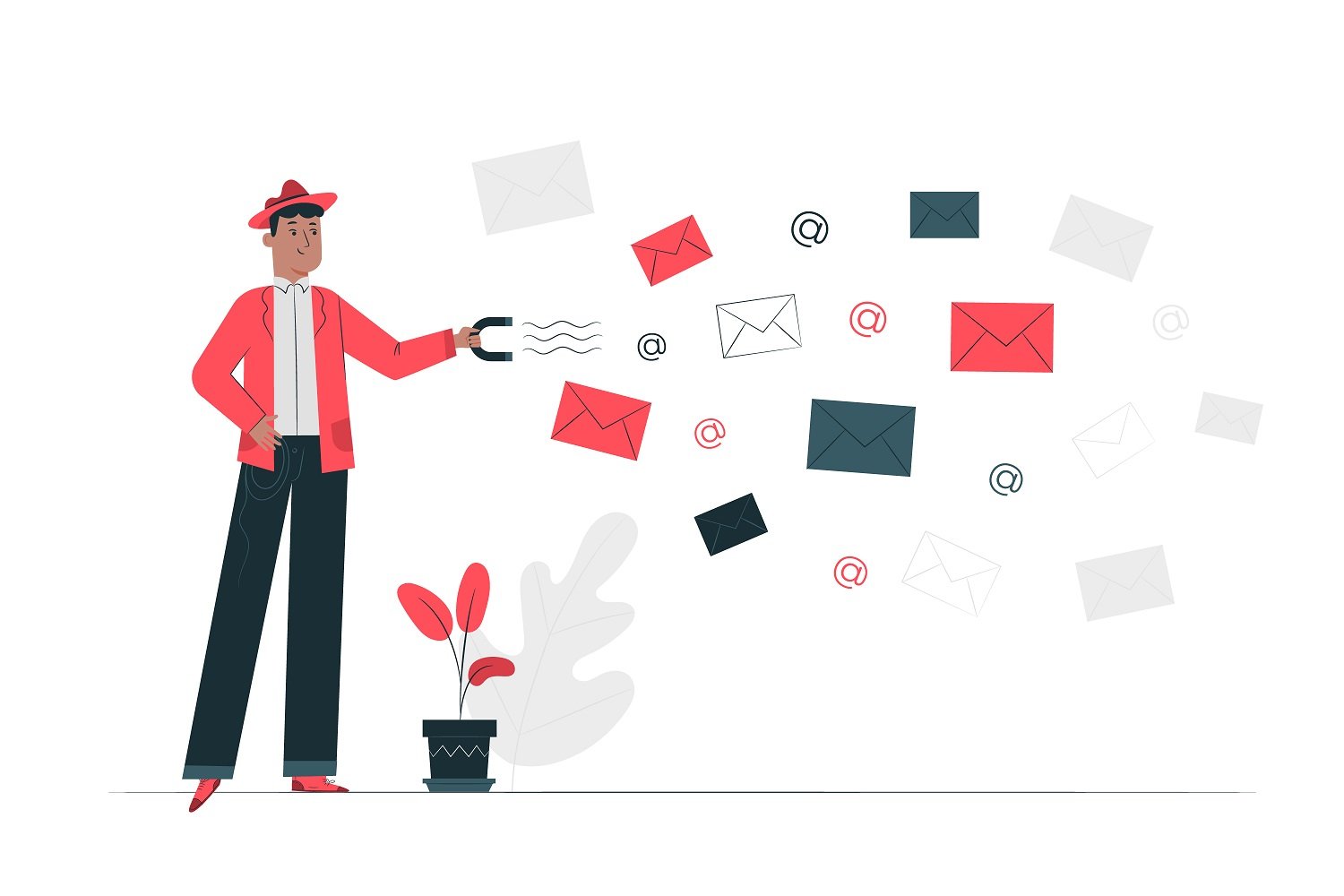 To send the best-personalized emails, you need to gather as much data as you can about your customers by:
Asking questions
Sending surveys
Analyzing previous orders
Monitoring abandoned carts
You can then use the data you gathered to create buyer personas and segment your customers. Even if you are personalizing your emails for each individual customer, segmentation will help you break them down into groups and get a deeper understanding of their behavior.
Now that you have all the data you need, you can start personalizing your emails! On that note, the most important things that you need to put into consideration to truly master email personalization are:
Sender's name, it's better to send emails from a person's name instead of a company.
Timing, not all your emails can be sent at the same time. Besides triggered emails, any email sent from your eCommerce business should be timed according to each segment. For instance, if you are targeting moms, you shouldn't send emails early morning. Whereas, if you are targeting young professionals, an early Monday email is your best choice.
Recommended products, every product you recommend in an email should be based on the customer's previous behavior.
Landing pages, even the landing page of your email campaign, should be personalized. We won't go as far as saying you should create a landing page for each customer, but you should definitely create a landing page for each segment that matches the email they received.
Top 5 Personalized Emails to Send (With Examples)
It's important to note that any type of email from the very start of the buyer's journey till the retention stages can be personalized. But let's take a look at what you can personalize in the most important emails for eCommerce businesses.
1- Order Confirmation Emails
The most important email to any customer is the order confirmation email; if you use that email to add a personal touch like a "thank you" followed by their name, you can gain a customer for life!
An order confirmation email can be used to upsell or cross-sell, but don't forget to use the existing data on each customer to personalize the recommended products.
2- Abandoned Carts Emails
The ultimate goal of any eCommerce business is increasing sales, so abandoned carts may be your biggest nightmare. A personalized email abandoned cart can turn that around.
You can send a simple reminder that includes a relevant message and the products in their abandoned cart. Or you can take it a step further and send the products with a coupon or an exclusive offer that helps give the customers that final nudge they need to complete the purchase.
Discover Effective Abandoned Cart Emails Best Practices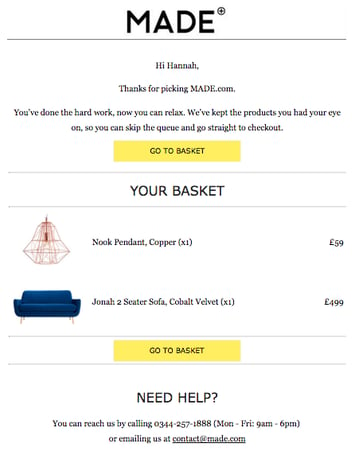 3- Re-engagement Emails
A customer stopped ordering? No worries, just send them a personalized re-engagement email to win them back. This email can contain a touching message relevant to their past experiences and a gift, coupon, or an exclusive deal.
4- Welcome Emails
The first touch point you have with a new customer is the welcome email. Accordingly, it's extremely vital to personalize that email. As it sets the tone for the relationship between customers and your eCommerce brand.
You can personalize a welcome email by adding a simple "welcome" followed by their name. Besides the recipient's name, you can try to add any relevant information you have about them to personalize the content.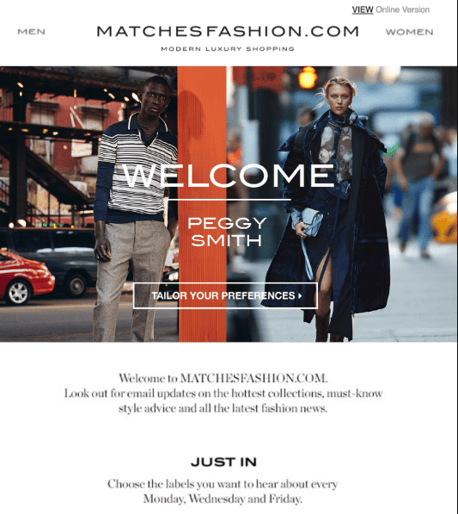 5- Special Occasions Emails
Last but not least, special occasion emails like birthdays show that your business truly cares and make customers feel like they are dealing with someone who cares, not just a corporate. You can include a small gift or offer in that email to further prove that you have a strong relationship with the recipient beyond transactions.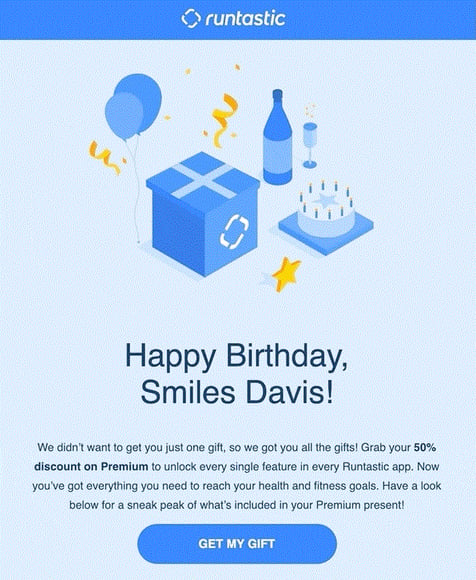 Final Thoughts
Email personalization comes hand in hand with automation; you won't do all that work manually! Using marketing operating systems like ConvertedIn will allow you to send segmented, triggered, and personalized emails with the least amount of effort and the lowest costs!
Book your demo now so you can start email personalization to skyrocket sales and gain your customers' loyalty for life!