The Perfect Guide To Double Your E-commerce Sales with TikTok Ads
If you consider including TikTok ads in your e-commerce business marketing strategy, then you should seriously consider it!
With social media marketing rapidly growing all over the world, TikTok has recently become one of the most important and crucial applications for millennials and GenZ. Being used daily and managing to reach 1 billion active users, TikTok is an ideal chance for e-commerce businesses to grow, reach new customers, communicate with existing ones, and create attractive content that can directly boost their sales and revenue! TikTok has become a go-to advertising platform for many brands since 2020.
TikTok has shown that 84% of users prefer to use TikTok to review any product they are interested in. Moreover, 67% of TikTok consumers say that the platform inspired them to purchase products even when they weren't looking to do so.
Besides the endless perks and benefits of Tiktok for e-commerce to reach more and more markets. TikTok ads own the newest trends and are actually presenting the future for e-commerce.
Table of contents:
What is A TikTok Ad?
Like all other social media applications, TikTok now is using in-app ads for persons and businesses to promote their content and products. TikTok ads are a paid feature that after choosing an objective for your ads, such as video views, website visits, new followers, or purchasing products, it helps you reach your goal through usage of content, specifically short videos.
Advertising on TikTok is a little different from advertising on other social media channels. Below is a detailed guide to know everything you need about TikTok ads for e-commerce.
Are TikTok Ads Beneficial For E-commerce?
The answer is definitely a YES!
In one case study, a fashion brand proved a 72% decrease in CPA and 1.7 conversion rates from their TikTok short videos and For You feed ads. On the other hand, research has shown that 92% of people take action after watching a TikTok, which perfectly proves the platform's ability to evoke users' satisfaction by prioritizing content that makes them happy.
Bear in mind that TikTok Ads are more than perfect for boosting your sales. However, it will work ideally for you if your e-commerce business is targeted towards millennials and GenZ, who are 75% of TikTok users with 41% aged between 16 and 24.
If your e-commerce business targets older people, it would be more beneficial for your business to use Facebook dynamic ads for e-commerce.
8 Benefits of Tiktok ads For Your E-commerce
TikTok ads' competition is relatively low compared to all other social media channels
TikTok ads are ideal if your e-commerce business is for people aged less than 24
While it is spreading rapidly all over the globe, your e-commerce business can easily reach new potential customers and shoppers worldwide
Increase your brand awareness to a great audience with creative, attractive short videos
TikTok ads allow your brand to create personal relationships with customers, engage with shoppers and influence them more to take action.
Follow and be on top of the newest trends in your e-commerce business industry.
TikTok is constantly improving and advancing its ads campaigns, hence you always have a better chance of showcasing your products to the precise, relevant audience
TikTok helps you film and edit right away without needing outside help from any montage or videography apps.
How to Set Up TikTok Ads For Your E-commerce?
TikTok Ad Campaigns are easy to set up for your e-commerce to maximize your sales and revenue. Get started by doing the steps below:
1- Get started with creating your TikTok ad account on TikTok Ads Manager
2- Start by setting up your TikTok Pixel
This allows you to track your website visitors' actions, like 'view page' or 'purchase'. Hence, you can later create audience segments to re-engage former site visitors and find new customers.
3- Create your advertising campaign and add your ad groups by following the below steps:
Choose your TikTok campaign objective (campaign level)
Name your campaign and set your budget (campaign level)
Choose placement (ad-group level)
Select creative type (ad-group level)
Allocate your targeting (ad-group level)
Choose bids (ad-group level)
4- Create your ad group
Choose the promotional type or goal, such as app install or website clicks
Select where your ad is placed on TikTok
Choose your creative type, and you can turn on "Automated Creative optimization" so that TikTok can create variations to your content and test them. You can turn that off later.
Define your target audience and choose your demographics
Select your delivery type
5- Measure and analyze how your e-commerce business ad is doing on TikTok
TikTok provides organic analytics to show your business how your ad is doing in terms of impressions, clicks, conversions, and more. You can also check and compare the performance of diverse ad creatives and placements to see what is the best option for e-commerce business.
Types of TikTok Ads For E-commerce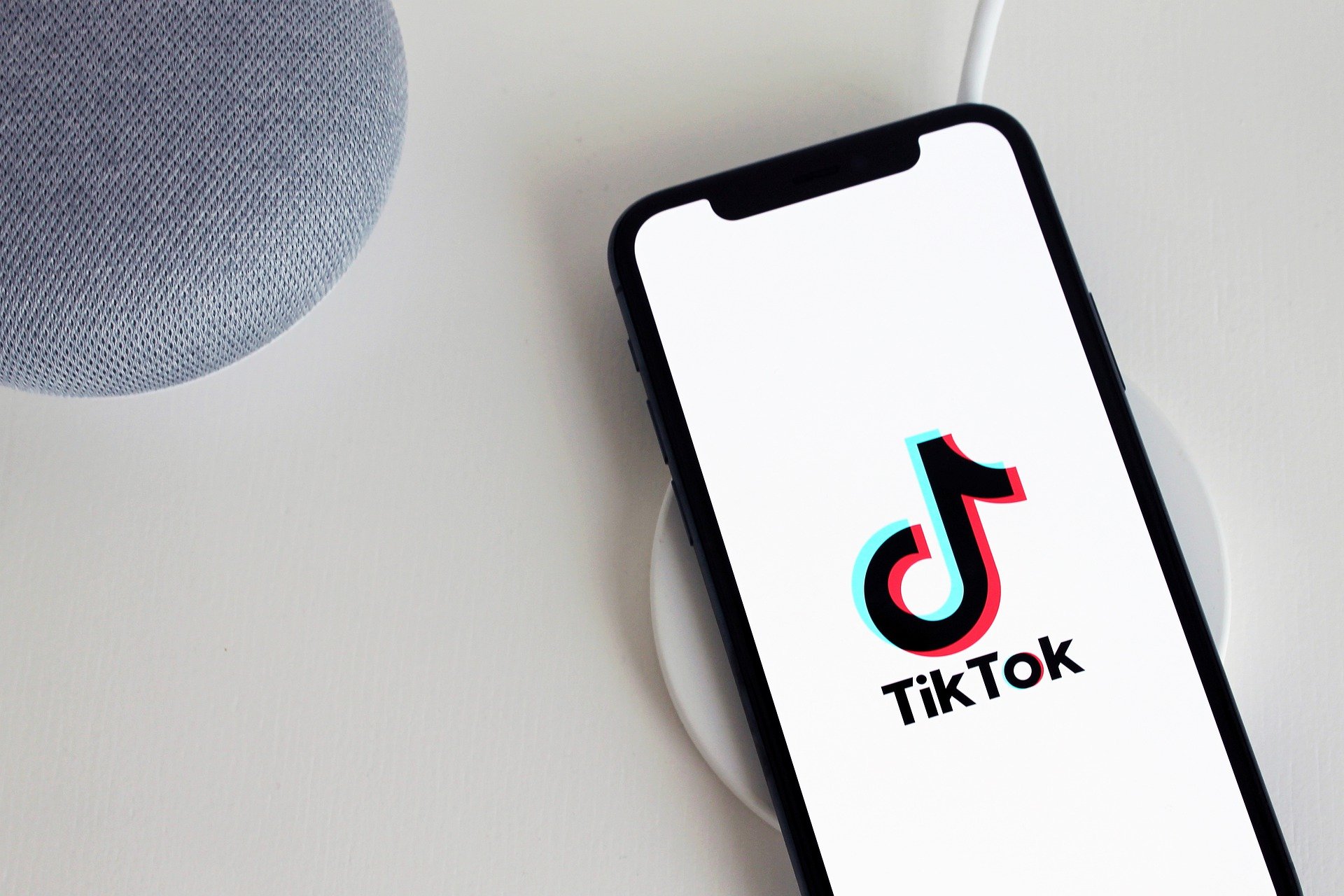 With plenty of options that you can choose from, TikTok presents multiple ad types that you can use to increase your e-commerce sales and ROI.
1- Brand Takeover
A type of ad displayed on full-screen once the user opens TikTok and then turns into an in-feed video ad.
This would be better if you want to direct your audience to your e-commerce landing page or your new hashtag challenge. Brand Takeover is ideal for brand exposure.

One of the best examples of Brand Takeovers that went viral is Mercedes-Benz.
The marketing team at Mercedes-Benz played it right with Gen Z'ers and Millennials. They released alluring Brand Takeover ads, along with In-Feed ads. This campaign resulted in over 185,000 videos by 73,000 users, and video views reached 180 million. In both the UK and German campaigns, page views topped 1 million.
2- Spark Ads
A popular organic ad format that enables you to leverage organic TikTok posts and their features in your advertising using your own posts or organic posts by other TikTok users with their authorization.
Did you know that spark ads can get you a 142% higher engagement rate than standard In-Feed ads?

This is the real chance for your e-commerce brand to use organic, relevant user generated content. If your brand has the power to create native, authentic, and user-friendly content. Check this spark ad by Mango
3- Tiktok Image Ads
Image Ads in TikTok can be used in multiple ways, such as News Feed App Series Image Ads and Pangle Image Ads with a creative eye-catching photo, your logo, a description, and a CTA button.

To have the ultimate result from image ads, kindly check the specs below:
Image size: TopBuzz 1280 x 720 pixels | BuzzVideo 1280×628 pixels | Helo 1280×720 pixels or 1200×628 pixels or 640×640 pixels.
Image file size: Greater than 500kb
Image file type: .JPG or .PNG
4- Tiktok Video Ads
They are full-screen videos of 5 to 60 seconds that appear in a user's "For You" feed.
TikTok allows your e-commerce to use many video ad types, such as In-feed video, News Feed App Series Video Ads, and Pangle Video.

Check out the latest summer campaign by Stella McCartney on TikTok using Video ads
The marketing team of this fashion house used In-Feed ads with an external link to boost engagement. This 7-second ad was a great accomplishment, which generated over 3 million impressions, 20,000 clicks, and 8,000 new followers.
5- Tiktok Playable ads
Interactive videos that let you showcase a preview of your app before someone downloads it. Currently only available in Argentina, Canada, Colombia, Chile, Japan, Korea, Taiwan, Vietnam, Thailand, Malaysia, Egypt, Turkey, United Arab Emirates, Saudi Arabia, Russia, Indonesia, Singapore, Cambodia, Peru, Philippines, Brazil, Mexico, Israel, Ukraine, Belarus, and Kazakhstan.
6- Tiktok Carousel Ads
This ad format allows e-commerce businesses to share up to 10 images with captivating captions in a single ad. This helps your business to promote its brand story; it works as a virtual catalog for your e-commerce products in which you can showcase all your products' details to your customers.
Carousel ads are perfect for e-commerce brands when they want to showcase multiple attractive images with catchy captions. Consequently, this can result in better brand exposure, as well as driving more sales.
7- Tiktok Collection Ads
This ad format is still testing and is not available for all users or markets. However, it enables consumers to find, discover and browse products in a full-screen mobile experience. It works by leading people to an e-commerce Instant Gallery Page where people can explore a chosen collection of your products.
Collection Ads include the exclusive features of a TikTok ad (full screen, vertical, with sound) with a fast-loading Instant Gallery Page along with a product recommendation algorithm, which will be perfect for brands once it is available,
8- Branded AR Content
You can promote your brand by using branded stickers, lenses, and other types of AR content so TikTok users can use them in their videos.
You can use such a playful kind of ad alone. However, to boost your e-commerce sales, you might need to include other ad formats such as hashtags challenge or in-feed videos.

As an example, check what VinFast E-Scooter to promote their two e-scooters in the markets with branded effects resulting in 101,000 videos generated and 200 million total views of the challenge's videos.
9- Sponsored Influencer Content
This ad format can generate more sales and is super effective for your e-commerce business. Sponsor your products through influencers and micro-influencers TikTok users.
How did Mucinex enlist TikTok Influencers to advertise for cold medicine?
Mucinex had one of the biggest influencer marketing campaigns on Tiktok!
Check it out to know how to best optimize this strategy for your e-commerce business.
10- Hashtag Challenge
In the Discovery section, you can use this ad format to engage, participate and encourage your consumers on TikTok to get to know your brand and take action.
More than 1 billion hashtag video views, 13% average engagement rate, 343K+ videos created! Check out what Pringles did to have such a massive hashtag challenge with its customers!
The Best Tips to Double Your E-commerce Business Sales on TikTok
Get out the best results and maximize your e-commerce sales by doing the following tips and tricks:
Make sure your brand is displayed authentically.
Be direct, be efficient, and get your point to your consumer in the least seconds.
Keep your videos vertical; this can lead to

40% boost in impressions

.
Choose the right time to promote your content by checking your TikTok analytics.
Use sound, music, and text. According to TikTok, audios always boost ad impressions as well as text which can increase the impact of your ads.
Use relevant hashtags
Use interactive

gesture add-ons

in your e-commerce ads.
Use TikTok shopping features to boost your e-commerce revenue.
Partner with influencers and celebrities.
TikTok ads are all about content. Follow the trends and right authentic, original content that is relevant to your brand strategy.
Automate Your E-commerce TikTok Ads With the Best Tool
Get the most out of your TikTok ads. Boost your sales. Promote your brand. Increase your revenue and maximize your business ROI. Attract new customers and retain existing ones with one simple click.
Convertedin is the most effective AI tool that can ease and satisfy all your marketing needs for your e-commerce business. With a specialized automated marketing system for e-commerce, you can precisely get the results you are seeking for your business.
Request a demo now with this marketing automation expert and get ideal results from your TikTok ads.