What Are the Top 10 Customer Pain Points in E-commerce?
Identifying e-commerce customer segments and needs can mean new opportunities and a larger market share. But before you can get into customer segmentation, it's important you figure out your customers' pain points, which may be negatively affecting their shopping experience.
In other words, finding the problem and solving it is a much better way of addressing your customers' needs than creating a new solution and hoping it works out.
But what is a pain point? How can you identify your customers' pain points? And how do you address them?
Keep reading to find out.
What are customer pain points?
Simply put, a customer pain point is a problem that your customer is facing. It can be with your products or services or it can be a more a general pain in your industry or segment.
For example, the cost of shipping is a common problem in e-commerce. Many online stores offset the cost of shipping by offering their customers the chance to get free shipping when they reach a certain threshold.
"Orders above [$599] are eligible for free shipping!"
Pains may prevent customers from buying your product. In many cases, customer pains arise after an initial purchase that's followed by a bad after-sale experience, which drives them away from making future purchases.
Customer pain points in e-commerce fall under many categories throughout the customer journey.
Customer pains can vary from a slow-loading website to a hard-to-navigate one to an online store that lacks clear product descriptions.
Hidden shipping or other fees, bad packaging, bad customer support all qualify as examples of customer pain points.
It's worth remembering that the customer journey doesn't end after the customer completes the purchase. There's an after-sale experience, returns, and of course, wanting loyal customers.
With e-commerce, you want to build customer retention so you can get repeat customers and grow your revenues.
To do that, you need to ensure a smooth customer journey, which doesn't end after the customer makes the purchase.
Why should you address customer pain points?
Nothing gets you loyal customers more than caring and making customers feel appreciated. Taking the time to show customers you care and are willing to listen to them means you have a bigger chance of retaining them.
E-commerce businesses are 60%-70% more likely to sell to an existing customer, whereas with new customers, this likelihood does not exceed 20%, according to Invesp.
Still not convinced? Here are more benefits to addressing customer pain points:
The churn rate is the rate at which customers would stop buying your products. Solving the problems that increase your churn rate mean you'll be boosting retention and your revenues. This can also translate into a higher customer lifetime value.
Data collected by SupplyGem shows that the best churn rate for e-commerce business shouldn't exceed 6%, while reducing churn by 5% can increase profits by around 25%.

Cart abandonment puts marketing efforts to waste. It is growing too. Dynamic Yield reports that the average shopping cart abandonment rate globally reaches 71.23%!
Understanding your customers' pain points at checkout can reduce you cart abandonment rate and reflect positively on your sales.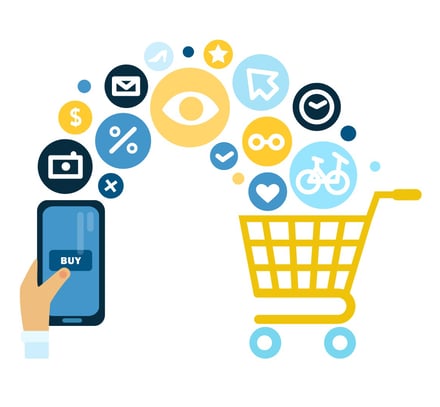 With e-commerce, customers often have to reach out to customer support representatives. Sometimes these reps can turn a problem into a breeze, transforming an angry or frustrated customer into a happy, returning one.
So what did this customer support representative do? They listened to the customer's pain points, addressed them, handled them with care, and made them feel heard and appreciated. In doing so, they built a connection, increased customer loyalty, and turned them into an advocate.
Gives you an edge over your competitors
Sometimes when companies are trying to figure out their customers' personas and needs, they try to include too much in a single persona.
The result is a Frankenstein-like creature that's supposed to combine all retail customer types and segments into a single person, which isn't realistic. There's no such person like that in the world.
Instead of shooting in the dark, focusing on your customers' pain points and fulfilling their needs, gives you an edge over your competitors.
Especially if your competitors are creating unrealistic – and unsegmented –customer personas, and hoping for the best.
Feedback opportunity to improve your store
Grasping customer pain points not only helps you solve problems, but also helps you create solutions.
Whether you do this through regular surveys – even one-question surveys – or by any other means, the data you collect will give you ideas about how to make your products more attractive and more useful to your customers.
It will also offer insights about how, when, and where customers buy from you.
You now have a good idea about the concept of pain points and why you giving those pains more attention can help you build a better and more successful business.
Now let's delve into some simple tips on how to identify those customer pains.
How to identify customer pain points in e-commerce
Here are 4 ways you can get customer feedback and accordingly identify customers' problems and pains.
You can choose to use one or more of them. You'll also notice that some of the following points overlap in some way or other.
Want to know what customers think? Ask them! It's as simple as that.
There are several ways you can reach out to customers and hear – or see – what they have to say.
Be specific in your ask or request. Do you want to know if their last order was up to standard? Did they have problems with their last order? Did they find what they were looking for easily? Was there a problem with shipping/packaging?
Here are a few ideas to pose those questions:
Add a suggestion box to some of your website's landing pages or keep it at the footer of all your webpages.

Use pop-ups to ask customers about their experience or problems. However, be sure not to overdo it with the pop-ups.

Use online tools like Google forms to create quick online surveys that you can via email and collect valuable information about their pains.

Use

incentives like rewards points or special discounts for those who complete the survey.
Among the most efficient ways to communicate with your customers are live chat and chatbots.
They elevate the quality of your customer experience and can give you access to some useful information about customers' complaints.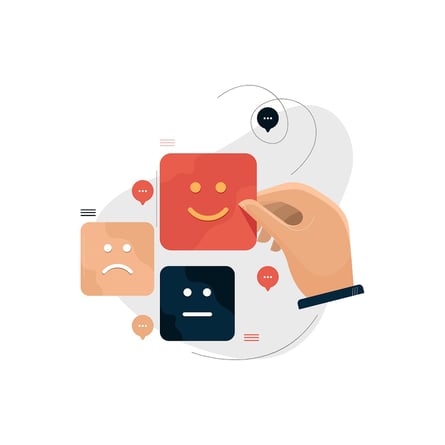 Track social media mentions and reviews
By tracking your mentions on social media platforms, you can get a clear idea of what your customers think and what they're struggling with.
The comments section on your social pages is a gold mine for engagement and gathering information too.
An easy way to know your customer better is to get information from your sales and customer support teams.
These frontliners are among the closest teams to customers. This means they can create a record of all customer complaints they receive, classify them into groups or based on frequency.
10 most common customer pain points in e-commerce
Now that you know how to identify customer pain points, let's explore the most common types of customer pains in e-commerce.
1 - No guest checkout
Customers today want things to be fast and simple. Meanwhile, businesses want to create a customer base to gather information and connect with customers. Striking a balance isn't easy.
The first problem that emerges is the lack of guest check out.
Picture this: Your ad appears to a new customer via social media, they click the ad and decide to buy. But when they click 'check out,' your website takes to them to a registration page where they have to fill in information and create an account to complete their purchase.
The result? They walk away. Ad spend and sale lost.
On the other hand, having a guest checkout option on your site, this customer would be more likely to complete the purchase and you'd get a new customer.
Capterra's 2022 Online Shopping Survey found that 43% of consumers prefer to use guest checkout when making an online purchase.
2- Bad stock management
It's frustrating for your loyal customers to try to order a product only to find it's out of stock. Now, they have to turn to your competitor for that product.
According to a study, out-of-stock, overstocks, and returns cost retailers $1.75 trillion annually.
To improve your stock management, you'll need to collect and analyze data about potential demand ahead of – or during – campaigns to avoid stock shortages.
Adding a "Notify Me" option for when a certain product is back in stock is a good way to keep customers from taking that step of turning to a competitor.
3- Bad user experience
Online shopping has made people less patient. They need a fast and seamless user experience. They want to find exactly what they need in a few clicks.
But what if your website has inadequate filtration options? What if your on-site product search isn't working? Your customer would feel lost and - after a few attempts - leave your website, probably never to return.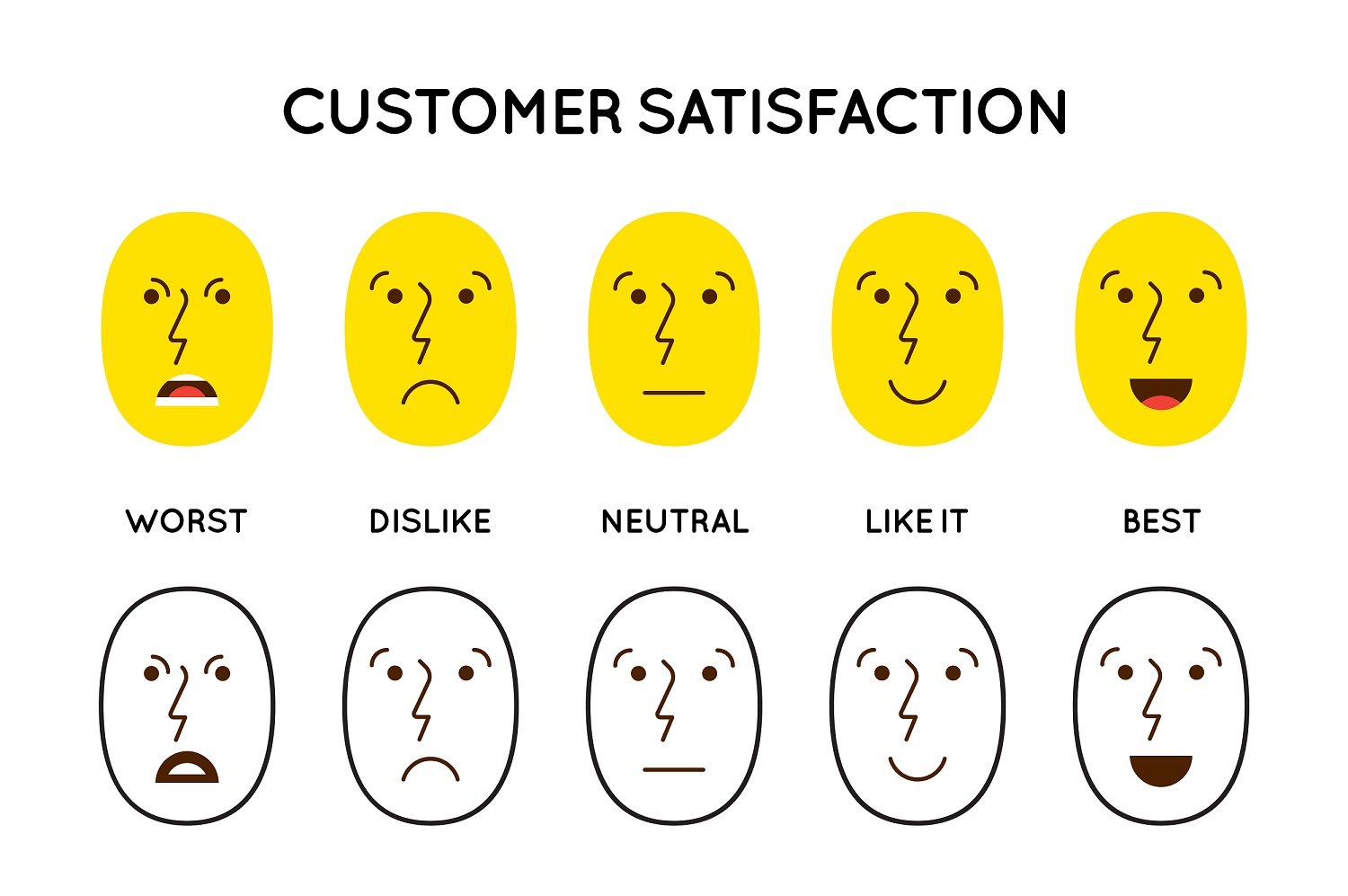 To guarantee the best user experience possible, a well-organized filtration system and accurate on-site search are great ways to start.
Displaying products in a minimalist-kind-of-way makes it easier for customers to navigate your site and not feel bombarded with too many options.
4- Lack of payment options
A study on customer pain points in e-commerce found that 56% of online shoppers want more payment options.
Offering more payment options and partnerships with financial platforms, such as buy-now-pay-later platforms can boost your sales revenue.
E-commerce giant Amazon (US), for instance, accepts various payment options, including Visa, Amazon Store Card, MasterCard, China UnionPay, and EuroCard.
5- Weak customer support
One of the top problems customers struggle with is having to call customer support. This isn't limited to e-commerce. Whether it's over a return, a faulty or missing product, a delayed order, or something else, contacting customer support can be tedious for many customers.
However, hiring a great customer support team is a great way to increase customer satisfaction, loyalty, and return customers. It also reduces the weight of this customer pain point.
Depending on the size of your business, you can offer round-the-clock support to your customers. Using a live chat service or social media moderator or community manager helps you answer customers on the spot.
You may opt for an AI chatbot to gather specific requests and data, which your customer support team can get to when they return in the morning.
Make sure you're easily accessible via your different social media platforms. If you don't respond to direct messages (DMs) on Twitter for example, note that in your bio so customers don't have to wait for a response that will never come.
6 - Hidden fees
Product prices and any other fees should be displayed clearly on your website.
If your customer proceeds to check out only to find additional fees have been added to their cart, your customer is more likely to abandon their cart. And they're highly unlikely to return to your online store.
Hidden fees, such as shipping and taxes, are one of the top customer pain points all over the world. E-commerce businesses don't want customers to think their products are too costly. But what really happens is that those hidden fees make customers distrust you and leave. Kind of like a double whammy.
So, be sure to educate your customer about how your fees are calculated at checkout, and if there's any information they need to know before checking out. Also, ask your user experience (UX) team to show prices and fees as clearly as possible.
7- Bad after-service experience
Another pain for many customers is the after-service experience. Return rates are common in e-commerce – a lot more than in-store purchases.
"The average e-commerce return [rate] hovers around 20%-30%," reports RichPanel, citing "sizing issues, wrong gifts, [and] failure to set correct customer expectations," among the "common reasons for returns."

Other reasons that result in a high product return rate and accordingly a bad after-service experience include: improper packaging or handling, receiving an incorrect order, getting wrong product colors…etc.
Meanwhile, offering a good after-service experience is a sign you care about your customers.
A good way to start with the after-service customer experience is giving customers a way to track their orders and delivery time.
After-service is a pillar of a good customer experience, an important factor in purchasing decisions for 73% of all shoppers, says PWC.
8- Missing product information
Isn't it annoying to find a picture of a product but when you click to learn more, you're directed to a page with limited-to-no information?
Customers agree. Missing product information is a major pain for customers.
When making a purchase, customers want information about your products. Not finding information stops them in their tracks.
That's why offering well-written product descriptions is not a luxury in e-commerce. It's a must-have.
Salsify's 2017 Cracking the Consumer Code report confirms this. It found that 87% of consumers consider product content to be very important to their buying decision.
9 - Slow website loading speed
Slow websites are a no-go for e-commerce customers.
Want proof? Google penalizes your website if takes too long to load. What's too long? More than 5 seconds is too much for Google!
Nearly 80% of consumers say they find slow-loading websites more frustrating than one that is temporarily down. Meanwhile, 73% say they'd use another website if the one they were using was slow. (YouGov)
10- Vague exchange and return policies
Data collected by TrueShip shows that customers look at the return policy before making a purchase 60% of the time.
Having an unclear return policy will confuse your customer and create conflicts that will later result in negative customer experiences.
Make sure your return policy covers the items customers can return, refundable and non-refundable items, how the return, exchange, and refund processes work, the value of eligible refunds, and any relevant fees or criteria.
Conclusion
While e-commerce has made buying and selling easier for customers and stores alike, it has created new problems for the two sides too. Customer pain points impact your customers' experience with your products whether via your website, mobile app, or both.
They negatively impact rates of customer retention and cart abandonment. The more pains a customer suffers when buying from you, the lower your retention rate, the higher your cart abandonment, and the higher your churn will be.
But you can use customer pain points as a guiding compass to see how you can improve your business and offerings.
Want to learn more about your customers? Check out these articles: