Ecommerce Lead Generation: Best 8 Cost-effective Strategies
To properly run your eCommerce store, you need a steady flow of customers and subscribers. The more people buying your products, the more revenue you'll make. But how do you get those customers? That's where lead generation comes in.
Lead generation is generating leads—or potential buyers—for your business. It can be done through various methods, including SEO, PPC advertising (like Google Ads), social media marketing, and email marketing. Lead generation is important because it helps you build a database of potential customers who may become future buyers.
In this article, we will help you to Know:
What Is Ecommerce Lead Generation?
Lead generation is simply attracting and converting potential customers for your business. Any customer who has taken action to show interest in your company's product or service can be considered a lead, regardless of whether they have purchased anything from you yet.
The eCommerce lead generation process starts with researching your target audience, then finding ways to reach them to get more sales. This can be done through various online channels, such as :
Website and blog traffic
Social media marketing
Paid search engine advertising
You can also generate leads offline by attending industry conferences, hosting seminars, or even hiring salespeople who cold call potential clients.
Lead generation is a key part of any successful eCommerce business. The more leads you have, the easier it is to sell products and services; however, the process isn't always straightforward. You need to know which strategies are effective for generating leads for your business.
How To Define Your Ideal Lead For Ecommerce
Your ideal lead is someone interested in your product or service and can buy it.
For example, if you're selling shoes online, your ideal lead will be someone looking for a new pair of shoes. This person has shopped online before and knows how to find what they're looking for on a website (as opposed to walking into a store). They also have an average income that allows them to afford those items.
When defining your ideal leads, think about there:
Age, gender, and location
Income level
Occupation
Interests and hobbies
Online behavior.
The more specific you are about these characteristics, the easier it will be for you to create content that appeals to them.
8 Cost-Effective Ecommerce Lead Generation Strategies
Ecommerce lead generation can be done without breaking the bank. The key is not to get lost in the noise and to do what will work for your eCommerce store. Here are 8 cost-effective eCommerce lead generation strategies that can help you generate relevant traffic to your store:
1- Using Social Media To Collect Leads
Social media is a great place to start when it comes to creating a lead generation plan. You can post updates on your social media channels, create an engaging content strategy, and even include calls to action in your posts.
The trick will be finding a way to turn those social media followers into leads for your eCommerce store. Here are some ways you can do this:
Create a landing page for your social media followers. You can use this page to drive traffic back to your eCommerce store and collect email addresses in exchange for a valuable piece of content, like an ebook.
Include a call-to-action in your social media updates that directs readers back to the landing page. This could be an offer or simply asking people to sign up for your email list.
Make sure that your social media profiles are set up to collect leads. You can include a link in your bio or even set up a custom landing page for each of your social media accounts.
Use influencers and thought leaders in your industry to help drive traffic to your store.
Promote your offers through social media. This can be done by creating a series of posts that are relevant to your industry and then including a link to your eCommerce store in them
2- Use Email Marketing
Email marketing is an effective way to get your store noticed. You can create email campaigns that are relevant and targeted to the right audience. If done correctly, you can build a list of potential buyers who want to receive updates on your products or services. to generate leads.
Create an email list with MailChimp or Constant Contact and build it out over time. These email marketing software can design and send emails to your potential customers. You can send out emails to your subscribers and let them know about new products, sales, or any other important updates they need.
When people start receiving these emails, they will be more likely to visit your store and buy something.
3- Create a Referral Program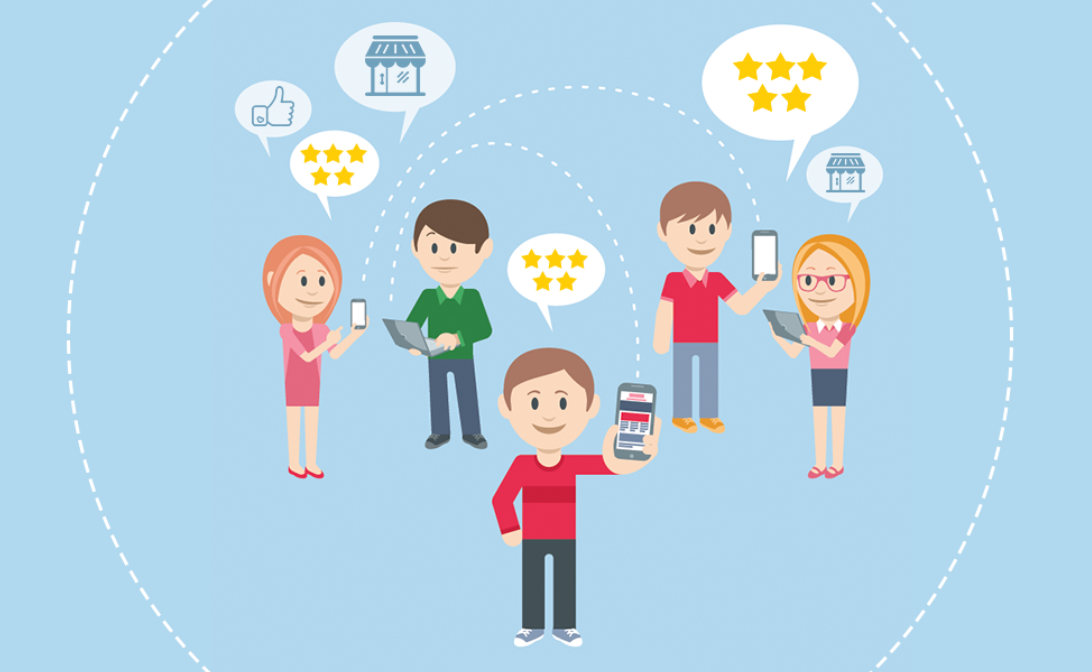 A referral program generates leads and gets more customers through your door. It's a simple concept that involves offering your customers something in exchange for referring their friends or family members to your business.
You can offer a discount or a free product as a reward for referring someone. This can be done through email marketing software or even with a simple link on your website.
When it comes to referrals, people are more likely to take action because they know that their friends and family members will also benefit from the referral.
For example, if a friend or family member signs up for your email list, you could give them a 10% off coupon. Or, if a customer brings in three friends, they get 15% off their purchase.
The more people you get through your referral program, the more your store will have customers.
4- Run a Contest
A contest is similar to a giveaway, but it requires participants to do something to enter, such as share their business on social media or comment on an article about your brand.
This is a great way to get customers to engage with your brand, and it helps build trust by providing something of value. You can also use contests to collect customer data, such as email addresses, which you can use to lead nurturing campaigns.
It is a good idea to set a prize that is valuable and related to your brand. For example, if your brand is about natural beauty, a good prize would be a gift card to a spa or salon. If you're selling high-end footwear and accessories, you could offer an exclusive discount on future purchases.
5-Start An Affiliate Program
A popular and cost-effective way to generate leads is to start an affiliate program. You can either do this on your own or use one of the many platforms that offer affiliate network services.
To create an affiliate program, you need to have a good product. Then, you can create an affiliate program by creating a unique link for each affiliate that allows them to earn commissions on sales they refer to your store. You should give them some sort of incentive so they're more likely to use their own social media accounts and networks to promote your brand.
There are a lot of benefits to having an affiliate program, including creating a community of like-minded individuals interested in helping you promote your business with their audience. This can help you build brand awareness and drive traffic to your store.
6- Create a Lead Magnet and Landing Page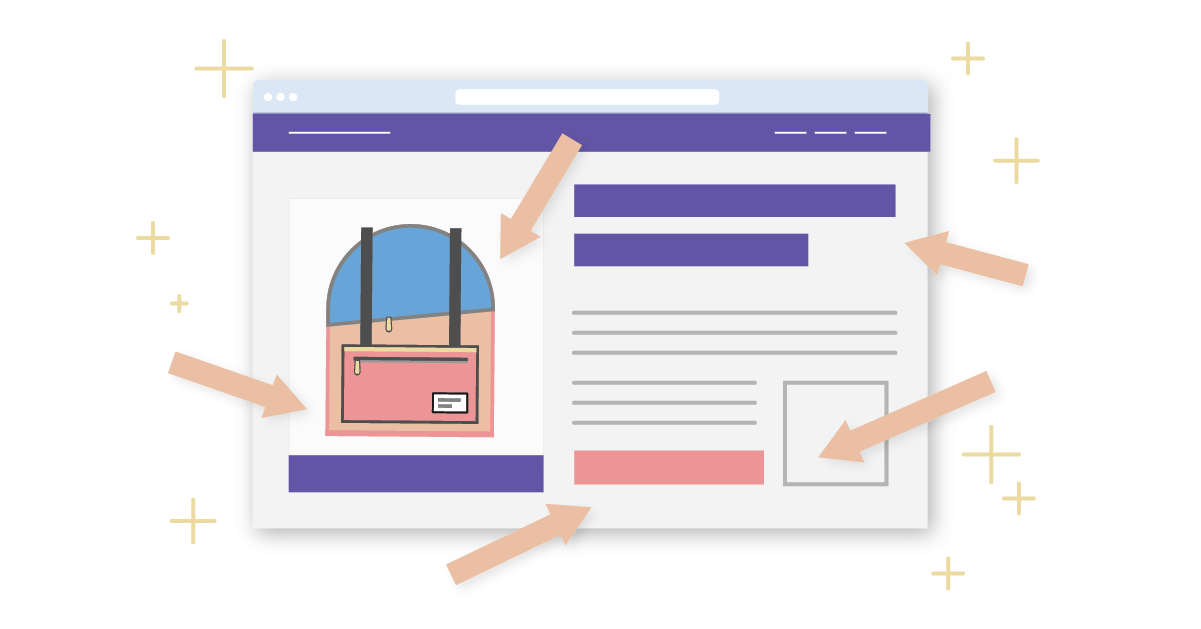 Lead magnets and landing pages are two of the most important parts of your sales funnel. Lead magnets give potential customers an incentive to sign up for your email list and download a product. Landing pages are meant to convert visitors into leads by providing them with information about your product or service.
The most popular types of lead magnets are email courses, ebooks, and webinars. But there are many other types of lead magnets that can be used in your business such as freebies, deals, and discounts.
Once you have created a lead magnet, create a landing page that lets people know what they can expect from your service or product. This will help you capture their email address and make it easy for them to sign up for your services or products.
7- Optimize your site to generate leads with search (SEO)
Optimize your site to generate leads with search engine optimization (SEO). Search engines like Google, Yahoo, Bing, and more use algorithms to determine which websites are the most relevant for a given query. If your website contains valuable content that is relevant and useful to users, it will rank highly in search results. By optimizing your website for search engines, you can help drive traffic from them to your ecommerce business.
You can also use search to show up when people are looking for specific products or services that you offer.
To optimize your site for search engines, follow these steps:
Create a blog or forum on your site where users can leave comments and interact with each other.
Create an FAQ document that answers common questions about your product or service.
Add an About Us section to your website that describes what makes you special and how you help customers solve their problems, such as the benefits of using your product over others in the market space.
8- Create a Content Marketing Strategy
When it comes to generating leads for ecommerce businesses, you have to have a content marketing strategy that puts your brand everywhere.
Content marketing is the process of creating and distributing valuable, relevant content to attract and engage an audience. It's a strategy that uses content to build trust and relationship with your audience, which then encourages them to take action on your website or social media channels.
That means creating content in all the right places, including social media, blogs, and email newsletters. It also means building relationships with influencers who are in your target audience. This will help you get their attention and drive them to your site.
Content marketing can help you gain more leads than other forms of advertising because people love sharing useful information with their friends or family members/colleagues who may not know about what you do yet!
Final Thought: Marketing Automation
The deal lead generation strategy is a combination of different strategies that produce what potential customers want in various channels. However, you must use data and automation tools to ensure that you are not spending money on a channel that will not generate leads for your store.
AI automation tools like ConvertedIn will assist you in sorting through shopper data to determine which channel will generate the most leads. It also goes a step further by assisting you in managing your marketing across multiple channels at the same time. What you will get are eCommerce marketing ads optimized for multiple channels to generate the most leads and sales.
Try ConvertedIn for free today.