How To Boost Average Cart Value In Ecommerce
Online purchasing is similar to in-store buying in several facets. Customers place the goods they want in a shopping cart and go through the checkout process to make a payment. Meanwhile, e-commerce uses a distinct set of tactics to make that process easier.
A special combination of strategies, including website design and subtle details in product text, are used to get customers to add items to their shopping carts. But how do you know the average cart value of every purchase?
While the number of orders indicates the minimum purchase, an increase in cart value informs the retailer of a surge in buyer patronage. For this to happen, strategies like cross-selling and loyalty programs can be chosen as techniques to increase the average order of an online store. With several promotion creatives available to retailers, how then do you select an effective strategy to boost customers' spend per order?
In this comprehensive guide, you will learn how to calculate the average cart value and the necessary strategies to boost it significantly in your retail store. Read on!
How to calculate the average cart value in e-commerce
To calculate the average cart value of a store, divide the Total Sales (overall revenue; including down-sells/cross-sells) against the overall sales volume (number of sales) on the order page within a specific period. I.e.,
Average cart value = (Total Revenue or Sales/Number of Sales)
Examples of an average cart value
Example 1:
During the close of business in May 2022, Alpha Supermarket recorded total revenue of $20,000 via its online retail outlet. At this time, customers added 100 orders to the cart, but only 40 managed to checkout. Calculate the average cart value.
Solution:
Total orders in cart = 100
Total orders that finally checked out = 40
Total Revenue = $20,000
Therefore; Average cart value = (Total Revenue/Total orders that finally checked out)
Average cart value = $20,000/40 = $500
In this case, average cart value = $500
Example 2:
Bolt Supermarket records a total revenue of $100,000 at the end of the sales period in the year 2021. Within those periods, customers added 1000 product orders to the cart, and only users checked out 40% of the orders successfully. Determine the average cart value.
Solution:
Total revenue = $100,000
Number of orders in cart within a year = 1000
Number of orders that made it to checkout = 40% of 1000 = (40/100 X 1000) = 400
Average order value = (100,000/400) = $250
How to increase average cart value in E-commerce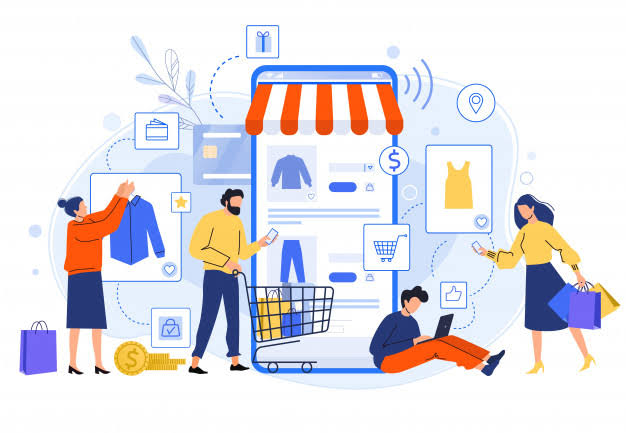 Here, we'll go over several useful techniques that will help you raise the average cart value. Some of these strategies are;
Implement an Exit Intent Pop-up
Pop-ups are often invasive, but from the standpoint of a retailer, they are effective at encouraging a shopper to remain on the website a little bit longer. From the backend, an enterprise can easily monitor user activity on the smartphone and send messages based on user behavior with machine learning and predictive analytics.
Based on the mouse movements algorithm, the exit-intent tool knows the precise time to offer product suggestions on available discounts based on user product search history in your store. This advanced solution addresses issues that result in unconverted sales or abandoned shopping carts, etc., due to untimely visitor exit.
Integrate a Wishlist
Visitors who are not yet prepared to make a purchase often leave their shopping carts incomplete for this reason. Wishlist are just an excellent solution that gives clients options while enticing them to come back and complete the transaction. Customers can save items they plan to purchase in the coming months, making it simple to return without looking for the same thing.
Since they must create an account to keep track of their wishlists, retailers can use that avenue to offer them special offers or discounts, thereby aiding the overall conversion rates.
Integrate an Advanced Search Functionality
Purchasers will always patronize a store that integrates a reliable product search functionality across items category's pages since it makes it easier for them to locate what they are looking for faster and without hassle. An advanced eCommerce search function has more feature-rich capabilities that integrate a robust keyword product search and filters for precisely locating items based on colors, patterns, textures, and other relevant parameters.
Rather than searching for a particular product, consumers may desperately seek a unique feature in a specific item to make their buying decisions. Implementing a search tool that can interpret several search queries before purchase will enable customers to navigate your store pages easily, increasing your AOV (average order value).
Eliminate Compulsory Account Creation
You'll get more conversions if your checkout process has fewer steps. The step of creating an account is surprisingly unneeded and frequently causes potential buyers to abandon the purchasing process. Consider it from the customer's viewpoint: It's another worrisome ordeal of remembering passwords or battling with two-factor authentication or ReCaptcha authentication. Due to this, they would rather abandon the cart and go elsewhere.
Get it clearly; You aren't going to exclude account creation entirely from your website because it is an essential feature for modern online stores. Rather, let them purchase without creating an account; this way, you will get/receive their valid email address and probably ask them to sign up to enjoy amazing discounts.
Use High-quality Product Images
For a business-minded retailer, the use of high-quality product shots (images) is of uttermost priority in the competitive eCommerce space. Customers desire an accurate display of the things they are trying to buy, as well as pictures of the products used in contexts similar to those in which they would use them.
Utilize dynamic images on the product page so that the user can make a clear sense of the product's features or appearance. A slideshow of pictures taken from various orientations is also beneficial. Integrate zoom in/out functionality on images to display some intricate details/parameters.
Utilize Effective Loyalty Programs
A rewards program will encourage your customers to make more frequent and larger purchases.
To do so, add incentives to motivate users to frequent your shop. Through this means, consumers will spend more money on each visit and keep coming back to your store if you offer better loyalty compared to that of your competitors.
Use an Effective Tracking and Analytics Tool
Are you looking to monitor and boost your Average Cart Value on Amazon or eBay? Are you tired of complex analysis without useful insights? Worry no more. With the robust ConvertedIn application, you can precisely track all your store's KPIs, including conversion rate and average order value (aov) of your store.
Frequently Asked Questions: Average Cart Value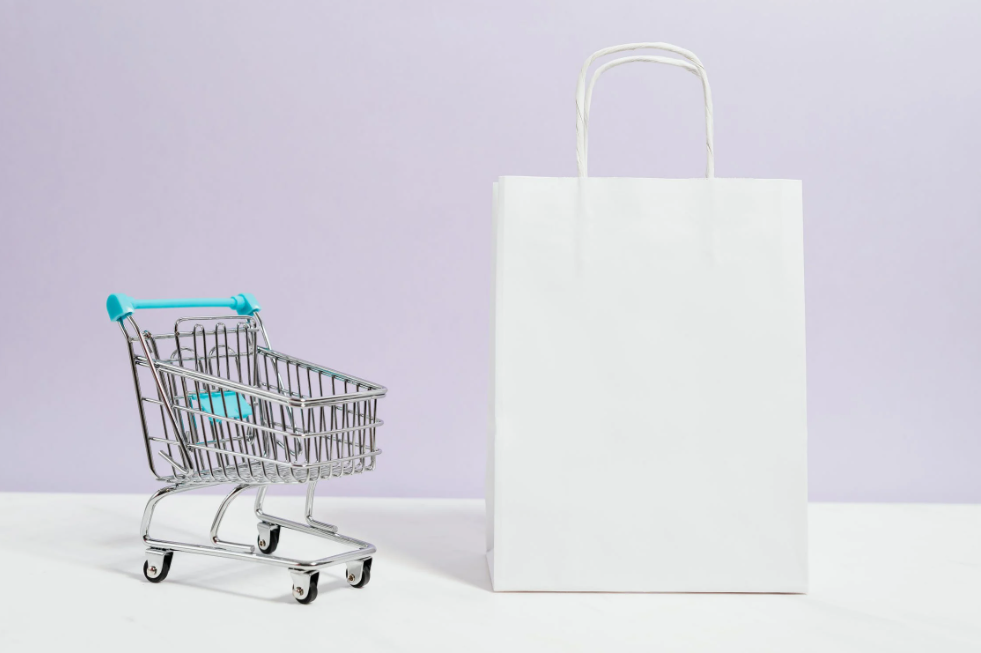 What Is Average Basket Value in Retail?
The Average Basket Size (ABS) is a vital eCommerce indicator that keeps track of the median or average amount of items purchased per transaction. Alternatively, online store owners employ this metric (ABS) to determine the change in the average number of products bought per transaction.
What are ATV and UPT in retail?
Units per Transaction (UPT), also known as Items Per Transaction (IPC), is an e-commerce KPI that estimates the average number of items each customer adds to their shopping cart. It works with Average Transaction Value (ATV) & conversion to evaluate the sales team's efficiency and sales process in the store.
What is a Good abandoned Cart rate?
The actual percentage of a good shopping cart abandonment, according to several e-commerce surveys, is 68.81 percent, with a recent study indicating a rate of 74.52 percent.
What is the average cart conversion rate?
According to the most current industry data, the overall add-to-cart rate is 10.9 percent. Compared to desktops, add-to-cart rates on smartphones are slightly lower (9.4%). Desktop and Tablet rates are similar, though they are marginally lower (10.3 percent ).
How do I optimize my cart page?
No Unexpected Fees
Engage your audience
Give the product's summary
Make it simple, quick, and clear
Utilize precise Information Structure
Utilize trust seals and various payment options
What is a good checkout rate?
Based on the industry average, any proportion over 63.5 percent would place your enterprise in the top 20% of the online stores that experience a good completion rate, and any percentage over 70.2 percent would place your firm in the top 9.5%.
How do you calculate abandoned cart value?
The abandoned cart value is determined by dividing the overall number of transactions processed by the total number of all initiated sales within a specific period.
What is Customer Lifetime Value?
Customer lifetime value (CLV) is the total amount of money an online retailer makes from a single customer over a specific period.
Final Thoughts?
To raise the average cart value, consider the seven strategies described above and observe how they affect your customer purchasing rate. Remember, your store's minimum purchase value will gradually increase once you implement the appropriate techniques.