The Best 10 Omnichannel Marketing Examples for eCommerce

By
Salma Habib
·
5 minute read
The number of channels, platforms, and devices through which you can reach your customers is increasing by the day. As an eCommerce business, you can reach your customers through your online store, through email marketing, and through your different social media platforms such as Facebook, Instagram, or even through WhatsApp, Messenger, and other texting channels. The diversity is not just in the channels but in the devices as well. Today, you can reach your customers on their desktops, mobiles, tablets, apple watch, and others.
You are probably now thinking of how great this is, aren't you? Of course this is great; however, it is extremely challenging at the same time. The challenge is not in the use of multiple channels as much as it is in synchronizing and connecting them in a way that enables your customers to seamlessly move between them while shopping.
As a way of encouraging you to start implementing omnichannel marketing, in this article, we gathered some of the best omnichannel marketing examples for eCommerce to be a source of inspiration for you.
What is Omnichannel Marketing for eCommerce?
Generally, omnichannel is an approach in which a company offers its products and services to customers across all channels, platforms, and devices available. This is done with the aim of engaging users; and, hopefully, keeping them loyal to the brand.
That said, omnichannel marketing for eCommerce refers to a marketing strategy that eCommerce businesses rely on to promote their products or services simultaneously across all different channels, devices, and platforms using various techniques. The main aim of this strategy is to create a strong link between the online store, social media platforms, mobile application, physical store (if applicable), and other channels in order to reach customers wherever they are and to allow them to have an excellent connected, seamless shopping experience.
Additionally, you should know that your marketing team is only one part of the equation. You should also integrate your sales team and your customer service team to create a cohesive omnichannel experience for your customers.
For this experience to be a true omnichannel experience, all channels, platforms, and devices should transmit the exact same message, and the experience offered by them to the consumers should be unified and consistent. This is considered as the main difference between an omnichannel marketing strategy and a multi-channel marketing strategy which also has several channels that do not work together.
Discover 21+ Omnichannel marketing statistics to drive your e-commerce strategy
Best Omnichannel Marketing Examples for eCommerce?


Let's take a look at some of the most inspiring omnichannel marketing examples for eCommerce.


1- The Beeztees
Beeztees is a leading business-to-business (B2B) eCommerce platform. It is a supplier of pet supplies with customers in almost 45 countries around the world. The Beeztees is considered a very good omnichannel marketing example for eCommerce business because, through omnichannel marketing, it has succeeded in improving its competitiveness.

Its strategy is represented in its integration with SAP software, which is software that assists organizations in managing almost every aspect of their business. However, the important thing is that through this channel integration, significant SAP data is available on web and mobile applications for retailers to regularly see, such as real-time inventory of products, pricing, and other order information.

Another form of integration offered by this eCommerce platform is its "Track-and-Trace" functionality, which engages retailers, gets them more involved, and always informs them of the exact place of their order in the supply chain.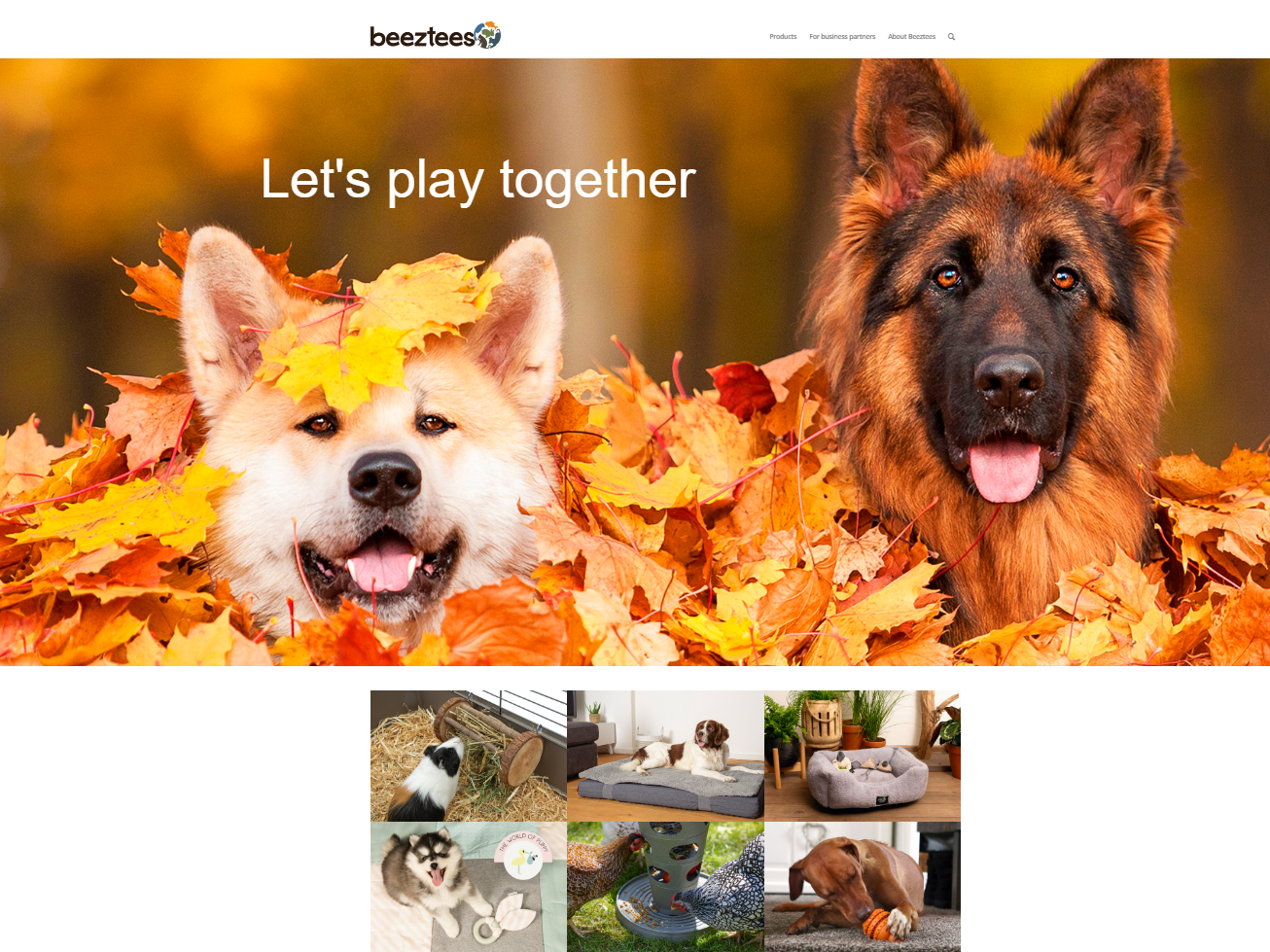 2- Walgreens
Imagine a mobile app through which customers can check pharmaceutical prescriptions and even refill them, eliminating the need to call their pharmacy. Imagine a mobile app that reminds customers when it is time for their prescriptions to be renewed. Walgreens offers this great omnichannel pharmaceutical experience through a set of tools embedded in its mobile app, which greatly improves the customers' shopping experience.


3- BarkShop
Barkshop is an eCommerce store, with no physical store of its own, that sells dog-related products. What qualifies BarkShop to be an omnichannel marketing example for eCommerce is that it is always showing up where its customers are.

They sell their products on their online website, Instagram shop, and pop up stores.

They use their social media platforms, such as Instagram and Pinterest, to share high-quality cute dog pictures to attract their dog-lovers customers.

They also do what they call "BarkShop Live", which is an event in which BarkShop arranges for customers to bring their dogs to a place where they could try out their products.




Additionally, they created something called "BarkBox", which is a box filled with dog treats and toys that customers can subscribe to monthly.


4- Zalando
Zalando is a German online retailer specializing in shoes, fashion, and beauty. Today Zalando is achieving a successful integration between its eCommerce store and its brick-and-mortar store using an omnichannel functionality called the "BORIS" feature, which stands for "Buy online, return in store".

The brand gives their customers 100 days after they make an online purchase in case they want to return or replace it. They can do this at the nearest store with no cost at all.

The omnichannel marketing of this eCommerce business stands out because it utilizes something different, which is products return policy.




5- VIP.com
VIP.com is a Chinese B2B eCommerce marketplace that allows retailers to sell goods on its website and charges them for it.

You are probably wondering what is so special about that.

The strategy used by VIP.com is special because it utilizes geo-location data to offer a unique seamless experience to its customers. To better understand, the website of VIP.com is equipped with geolocation tools that help connect retailers with potential customers by sending push notifications to those customers who are located in the retailer's area.



6- TopShop
The UK-based fashion brand "TopShop" focused on integrating and connecting its different channels together. One time, as a part of a marketing campaign for London fashion week, TopShop launched a series of digital billboards that were synced with its Twitter account. Each time a follower wrote a tweet with the hashtag "#LFW", the billboard displayed it with a relevant item from the online store's catalog.


7- Pepperfry
Pepperfry is an India-based home furnishing company that functions by integrating its eCommerce store and its physical store. This is where its use of omnichannel marketing appears. Pepperfry's customers can shop for products online and then travel to a "Studio Pepperfry" to see what the products they chose online look like in real life. Customers are also free to make the purchase either in the brick-and-mortar store or make it online when they return home.

This is a perfect technique that shows how an online store can be integrated with its physical store to provide customers with the best experience possible.


8- Spoilt
Spoilt is an Australian store for gifts and homeware that is excelling in being exactly where its customers are. This brand sells its products in its eCommerce store, brick-and-mortar store, and on its social media platforms, such as Instagram's shop. However, what is more important is the high level of integration between all these channels. In other words, when a customer buys a product from one channel, the data related to that purchase, such as inventory data, is automatically updated on all other synced channels.
9- Ulta Beauty
Ulta Beauty is another brand that uses omnichannel by making sure its customers get the same experience across all channels. Also, its eCommerce store is very convenient whether it is accessed from a desktop or from a mobile app. It keeps customers informed of their buying history across all channels and it offers a virtual beauty assistant. Additionally, customers can upload a picture of themselves and apply the products on it to see how they will look on them before they make a purchase.


10- Spotlight
Spotlight is another Australian store specializing in making homeware and products that are gift-based. It has an eCommerce store and a physical store that are well integrated together. Spotlight qualifies as an omnichannel example for eCommerce because it is very good at using all its channels and synchronizing them together. It uses social media platforms such as Facebook, Instagram, Pinterest, and Google Adsense, which all communicate the same message.

Also, the unique data management system used by Spotlight makes sure that when a purchase occurs from any channel, the data of this purchase gets synced with all other channels.
Final Thoughts
it is important to highlight the fact that, in today's world, using multi-channel marketing alone is not enough. The eCommerce sector needs a deeper level of synchronization and integration than multi-channel marketing has to offer. Fortunately this exists in omnichannel marketing.
Luckily for you, implementing omnichannel marketing for eCommerce is now easier with the help of tools such as the one offered by ConvertedIn. This tool will help you to:
Reach your customers across your different channels by building, customizing, automating and launching personalized ads, SMS and email marketing campaigns effortlessly.
Use segmentation to target your messaging across all channels.
Personalize your retention strategies for your most valuable shoppers.
What are you waiting for? Book your Demo now and enjoy this marketing automation system that will do it all for you.